My boys (husband included) love anything to do with BBQ sauce, bacon and/or ground beef. I think they could eat it every day. Seriously. Don't get me wrong ... I like it too - just not as much as them! :)
We eat sandwiches at least once a week - when I plan our menu, it's usually on Tuesday's. Truth be told, it's easy to fall into a sandwich rut. Sometimes, ya gotta think outside of the bun .... These flat bread melts made my boys (husband included) go nuts! They *LOVED* them! I felt like a rock star with all the compliments and adoration .... I didn't have the heart to tell them how easy it was. ;) We'll leave that as our little secret!
I'm gonna warn you - This "flat bread" is so good .... It was so soft and chewy and crispy and yummy. I could have easily made a meal out of just the bread! (Have I told you before that I'm a carb-junkie?!) Seriously, love this stuff. If you're a carb-junkie, you have been warned!
I can think of a million ways to make flat bread melts using different combos of ingredients. I can be a rock star all the time with all these ideas. :) We served it up with some fresh broccoli with dip and fresh fruit on the side. It made a quick, satisfying meal the whole family enjoyed!
BBQ Bacon Cheeseburger Flat Bread Melts
Yield: 6-8 servings
1-1½ lb. ground beef
1 small onion, minced
½ lb. bacon, cooked and crumbled
Your favorite BBQ sauce, to taste
1½ cup (6 oz.) Cheddar cheese, shredded
Vegetable oil, for frying
1 tube (13.8 oz.) refrigerated pizza dough
In a skillet, heat a few tablespoons of oil over medium-high. Turn to coat the bottom evenly.
Unroll the tube of pizza dough. Using a pizza cutter, cut the dough into 8 equal pieces. Take one piece of the dough and flatten slightly with a rolling pin or your hands. Add to the pan with the oil. Cook on the first side until browned (about 1-2 minutes) and carefully flip the dough piece over. Cook on the second side until browned. Remove to a paper towel lined plate to drain. Repeat with remaining dough pieces - add oil as necessary to the pan.
Meanwhile, in a separate skillet, brown and crumble the beef with onion until meat is no longer pink. Drain if necessary. Stir in the bacon. Add bbq sauce to taste (we like ours the consistency of a less messy Sloppy Joe's). Heat through, stirring occasionally.
To serve, top with beef mixture and cheese.
I hope you enjoy!
Shared at these fun parties!
Featured at The NY Melrose Family, Call Me Pmc and Cookin' Mimi
**Don't forget to link up YOUR Soup Recipes HERE**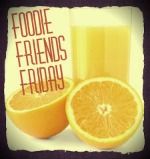 Copyright © Love Bakes Good Cakes 2012 All Rights Reserved