Use this Lemon Sauce on your favorite desserts. It's easy to make and goes good with lemon cakes, pies, donuts, or pastries.
This post may contain affiliate links. As an amazon associate, I earn from qualifying purchases. See my full Disclosure Policy for details.
Lemon Sauce
Use this sauce with your favorite desserts!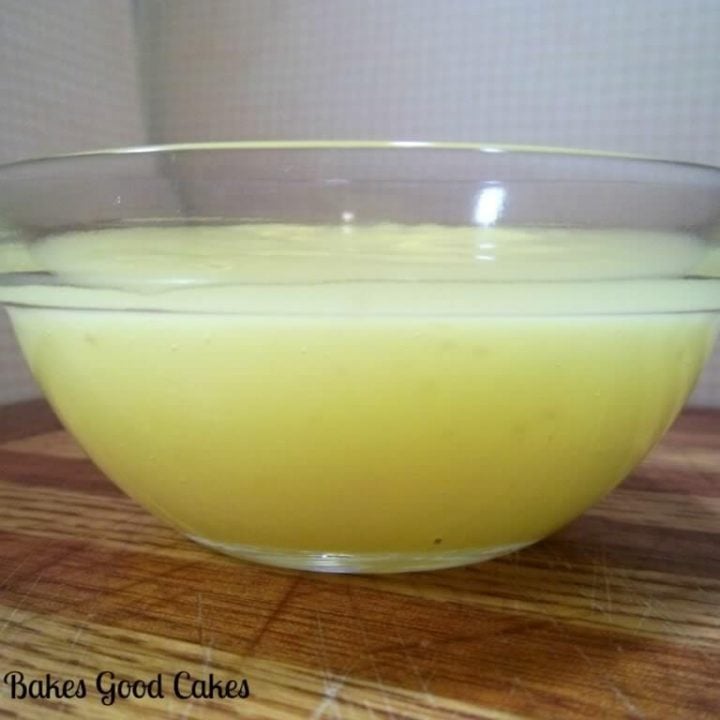 Lemon Sauce
Yield:
approximately 1-1½ cups
Use this sauce with your favorite desserts!
Ingredients
1/2 cup sugar
2 tablespoons cornstarch
3/4 cup water
1 tablespoon grated lemon peel
1/4 cup lemon juice
2 tablespoons butter
Instructions
Mix sugar and cornstarch in a small saucepan. Gradually, stir in the water. Cook over medium heat, stirring constantly, until the mixture thickens and boils. Boil and stir for 1 minute.
Remove from the heat. Stir in the remaining ingredients.
Serve warm or cool. Cover and refrigerate any remaining sauce.
Nutrition Information:
Amount Per Serving:
Calories:

668
Total Fat:

23g
Saturated Fat:

15g
Cholesterol:

61mg
Sodium:

14mg
Fiber:

1g
Sugar:

102g
Protein:

1g
Originally published on December 23, 2012. Updated on April 22, 2021.