This is another one of my favorite sandwiches from my time in the Midwest! I've never had a sandwich like this in the South or along the East coast. It's super easy and so flavorful! Enjoy!
Slow Cooker Italian Beef Sandwiches
1 packet (0.7 oz.) dry Italian-style salad dressing mix
10-12 slices Provolone cheese
Onions, roasted peppers, sliced pepperoncini (optional)
Place the beef in a slow cooker. Add water over the top. Sprinkle the dry Italian-style salad dressing mix, Italian seasoning, salt, pepper and garlic powder over the top of the roast. Cover and cook on LOW for 10-11 hours or on HIGH for 5-6 hours or until the beef shreds easily.
Remove the beef from the slow cooker and shred with 2 forks. Place meat in the rolls and top with a slice of cheese. Place the sandwiches on baking sheets and broil 2-3 minutes or until the cheese is melted.
If desired, strain the juices in the slow cooker and serve as a sandwich dip or drizzle juice over sandwich. Top with
onions, roasted peppers and/or sliced pepperoncini, if desired.
I hope you enjoy! Shared at these fun parties!
Featured at Ms. enPlace
Don't forget to share and comment ♥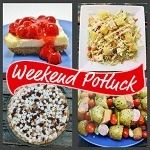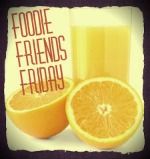 Copyright © Love Bakes Good Cakes 2012 All Rights Reserved