This post may contain affiliate links. As an amazon associate, I earn from qualifying purchases. See my full Disclosure Policy for details.
Learning how to make baked potatoes in a slow cooker is simple. Crockpot Baked Potatoes are easy and they come out perfect every time!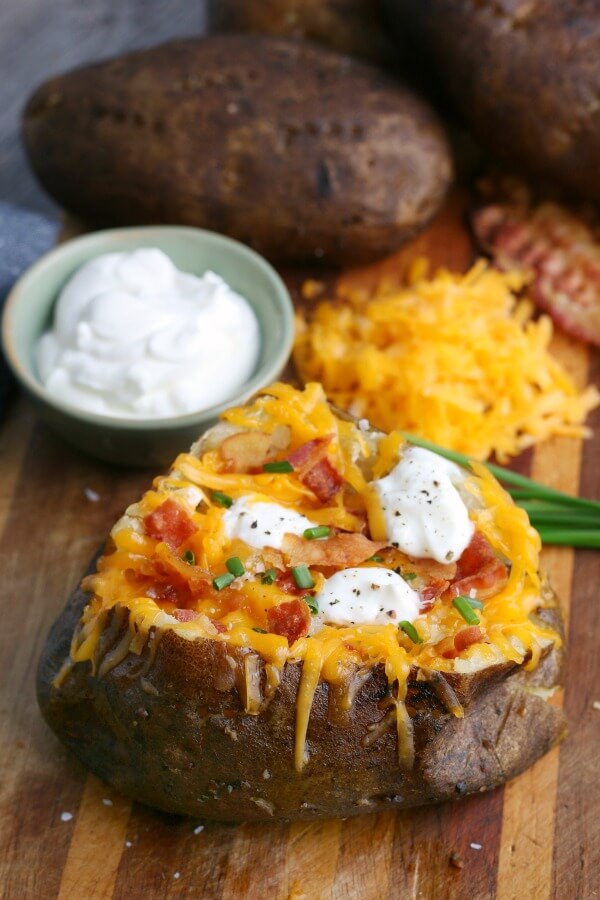 Slow Cooker Baked Potatoes
A fluffy, savory baked potato – is there anything better at ANY time of year? If you want a simple (and not to mention scrumptious) way to cook up some 'taters, these crockpot baked potatoes are your wish come true!
How do you make baked potatoes in your house? I have to admit, sometimes I throw them in the microwave if I'm having a low-energy day. But let me tell you, compared to throwing them in the crockpot, microwaved baked potatoes aren't anything to write home about! I know it's tempting, but they don't cook evenly if you throw them in the microwave, and the texture isn't quite right, either, in my opinion.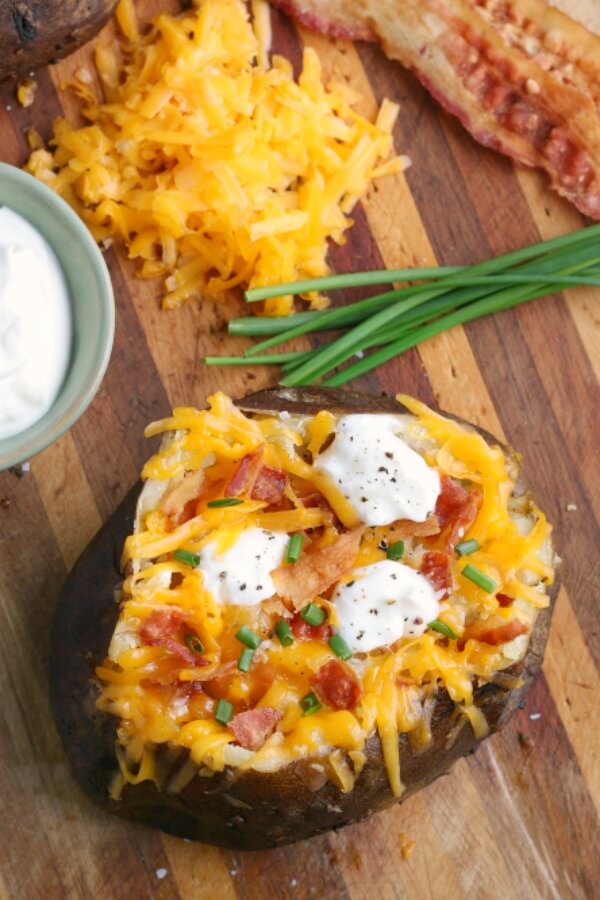 So if you don't want to chuck 'em in the oven, a crockpot is the way to go! It takes a while, I'll be up front with you. This is definitely a plan-ahead type of dinner. But it's also very "set it and forget it." You won't have to keep checking on them to make sure they aren't overcooked!
Let's get started with this easy recipe…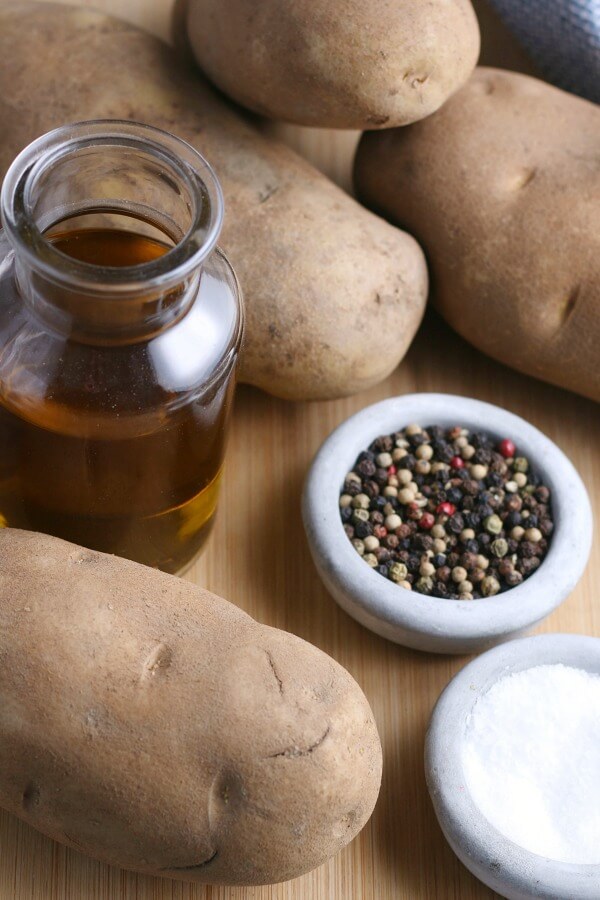 Recipe for Crock Pot Baked Potatoes
** Ingredients are at a glance. Be sure to scroll down to the recipe card for the full amounts and printable recipe. **
scrubbed Idaho Russet potatoes
olive oil
Kosher salt
Black pepper
How to make Slow Cooker Baked Potatoes in foil
Note: Cook times may vary based on the size of the potatoes. Larger potatoes will take longer to cook, while smaller ones will cook more quickly!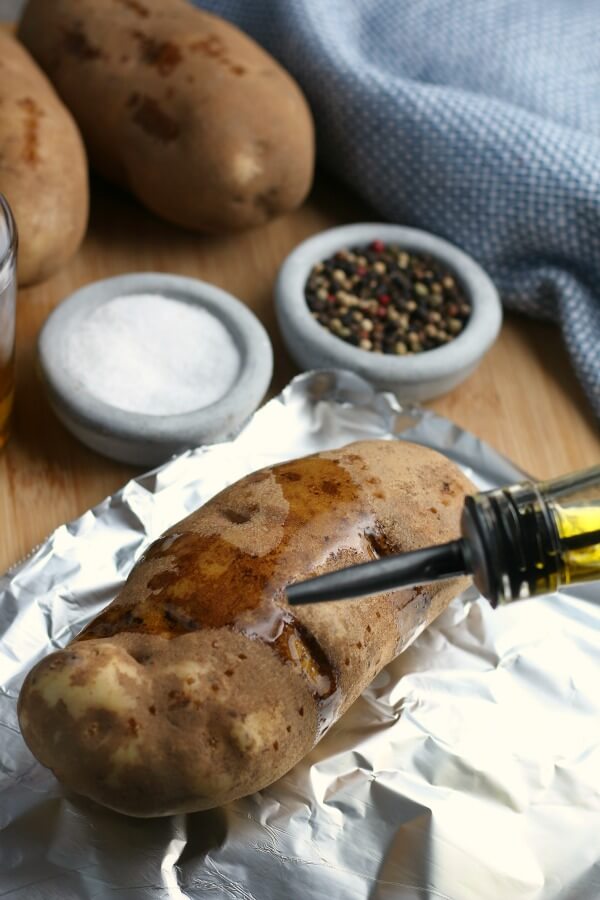 Crock Pot Baked Potatoes: Questions & Answers
Got questions? I have answers, y'all! This is a simple recipe, but honestly, there are so many variations on it that I'm happy to clear up a few things! Let's get started…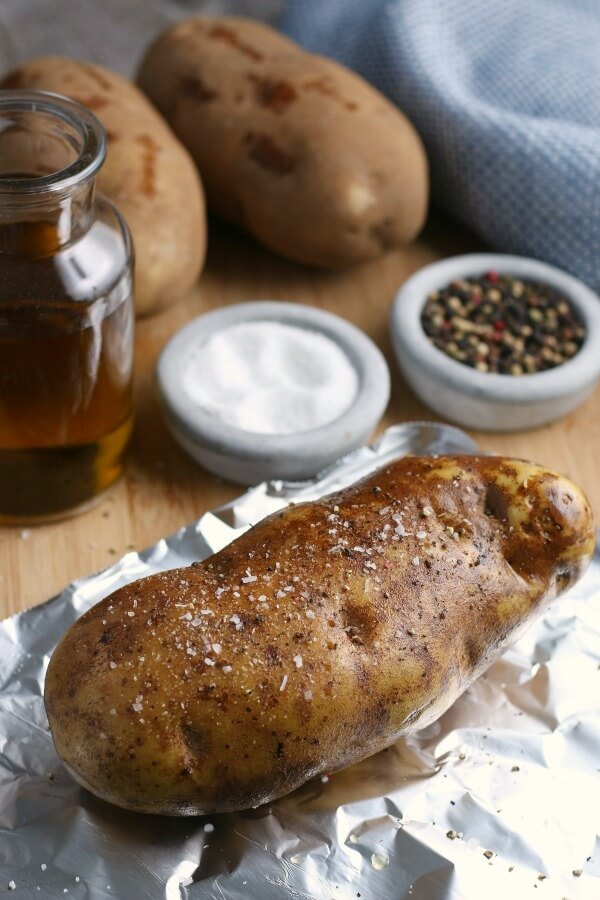 How did you like this recipe?
Were they amazing? A good potato meal is always so, so filling! Or did you have trouble somewhere? Did you add any flavors or ingredients? As always, I'd love to hear what y'all have to think down in the comments!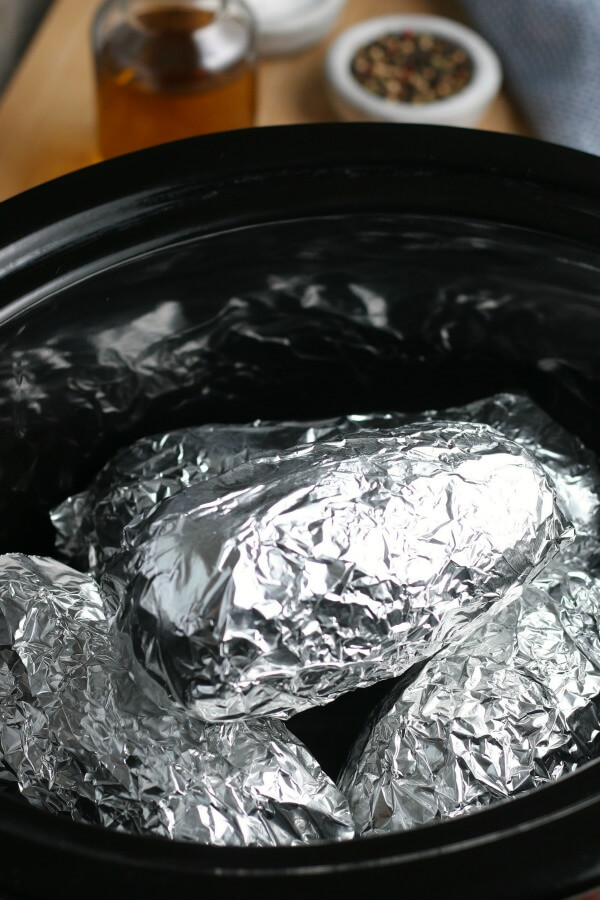 Check out more potato recipes on Love Bakes Good Cakes!
If your family is like mine – a real meat and potatoes family – you're in luck! I have many more potato-based recipes here on the blog. Read 'em and let your mouth water …