It's been awhile since I've posted a pizza recipe ... so I figured it was high time to do so! We have pizza every Friday night, so the lack of posting hasn't been for a deficit of new recipes! I don't know why I haven't been posting them?
I wanted to share a Supreme Pizza today .... it's easy and probably one of the most popular pizzas around ... right?! What pizza joint doesn't have it? If your family doesn't like one of the veggies, feel free to substitute something else or just leave it off.
Yield: 1 large pizza (8-10 slices)
Olive oil
1 jar (14 oz.) pizza sauce, or to taste
½ lb. Italian sausage, casings removed, cooked and crumbled
3 oz. pepperoni, chopped
4 oz. fresh mushrooms, sliced
½ green pepper, chopped
½ onion, chopped
2 cups (8 oz.) Mozzarella cheese, shredded
Prepare pizza dough according to recipe directions.
Preheat oven to 450
° F. Grease a pizza pan. Pat dough into pan. Drizzle with olive oil and bake for 10 minutes.
Spread sauce on pizza, using as much or as little as desired. Top with 1-1/2 cups cheese. Top with Italian sausage, pepperoni, mushrooms, green pepper and onion. Sprinkle remaining 1/2-cup of cheese over the top. Bake for 15-17 minutes, or until the pizza is golden and the cheese is bubbly.
I hope you enjoy!
Shared at these fun parties!
**Don't forget to link up YOUR Soup Recipes HERE**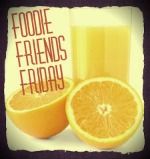 Copyright © Love Bakes Good Cakes 2012 All Rights Reserved