Try this Southwest Bubble Bake for an easy to make family favorite. Similar to a deep-dish pizza, but better. It's sure to be a home run!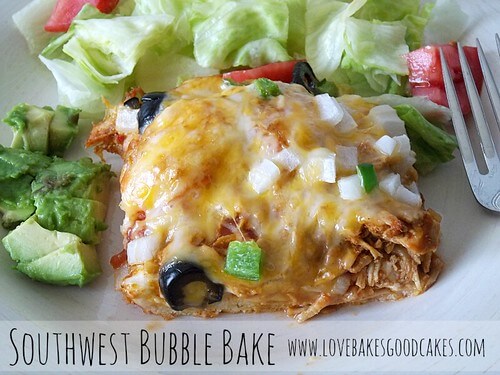 Southwest Bubble Bake
Have y'all ever hear of a "bubble bake" before? For those of you who may not have, it's basically biscuits topped with any assortment of ingredients and then baked. To me, it's is similar to a deep dish pizza – kinda. Since my family enjoys Mexican and Southwest inspired food, I decided to make a Southwest Bubble Bake – it's super duper easy and it's oooh, so good. But don't take my word for it, go ahead and make one for yourself! 🙂
Other recipes you may enjoy
Originally published on August 11, 2013. Updated on April 23, 2021.