Y'all, I wasn't kidding about having Mexican food on the brain. If this keeps up, I may need some foodie intervention! Ever have one of those days where nothing sounds good … nothing tastes good? Well, I'm having quite the opposite problem! Everything tastes good …. and everything spicy, fragrant and Mexican sounds good to me! My husband has made many comments coming in the back door from work, that it smells like a Mexican restaurant at our house! I take that as a compliment! 🙂
Today, I am sharing an easy homemade taco seasoning. You probably have all the ingredients in your cabinet right now! Seriously, this stuff is good and just as easy as those packages that you buy at the store. I also like the fact that you can regulate what goes into it ….. in other words – no msg or weird chemicals. If you'd like, it's easy to mix up a batch or two ahead of time too.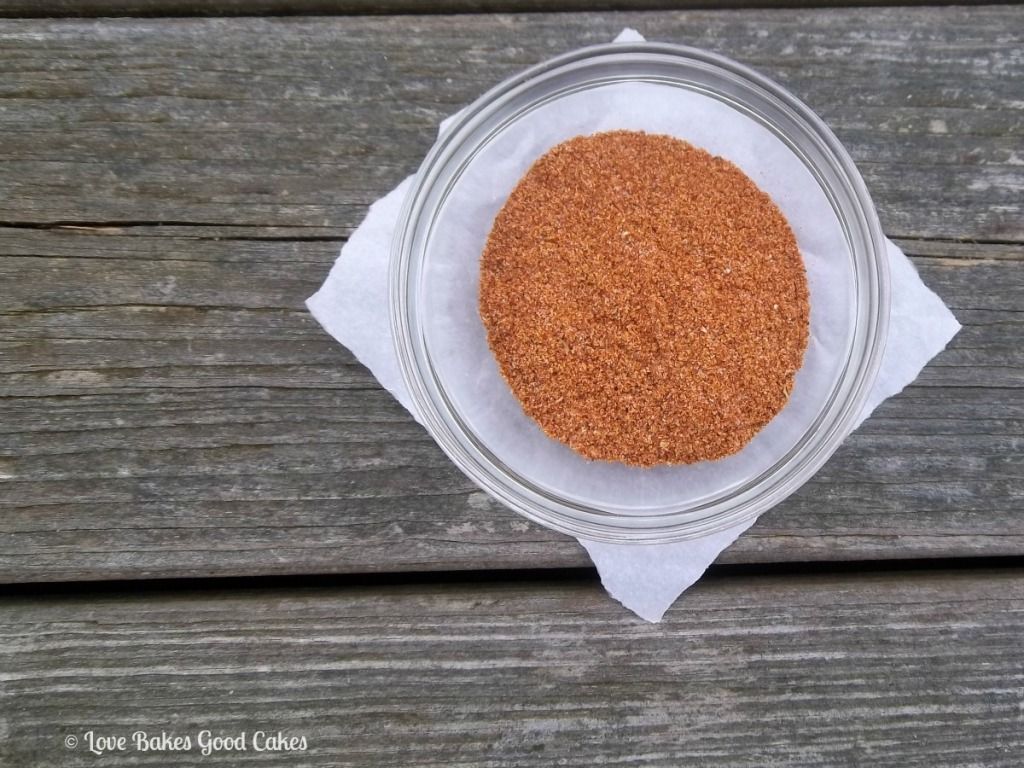 Homemade Taco Seasoning
Slightly adapted from allrecipes
Yield: about 1½ oz. (enough for 1-1½ lb. of meat)
For the Taco Seasoning:
1 tbsp. chili powder
2 tsp. all-purpose flour
1½ tsp. cumin
1 tsp. salt
1 tsp. beef bouillon granules
½ tsp. pepper
½ tsp. paprika
½ tsp. garlic powder
¼ tsp. onion powder
¼ tsp. oregano
⅛ tsp. ground cayenne pepper
Additional ingredients:
1-1½ lb. meat
⅔ cup water
Mix all of the taco seasoning ingredients. Store in a covered container.
To use: Brown meat and drain, if necessary. Add taco seasoning mix and water. Simmer over medium-high heat, stirring occasionally until desired consistency is reached.
I hope you enjoy! Shared at these
fun parties!
Featured at Domesblissity
Don't forget to share and comment ♥
Where you can find Love Bakes Good Cakes:
Facebook / Twitter / Pinterest / Google+ / RSS


Copyright © Love Bakes Good Cakes 2012 All Rights Reserved