My family isn't really a beef eating family. Truthfully, we prefer chicken most of the time. Occasionally, we do enjoy some sort of beef dish - and this is one of our favorites.
I'm not sure why, but it reminds me of diner food. Maybe as a child I had this at a diner?! I really don't know and I don't know why I associate the two. My family enjoys these Steak Fingers with Mashed Potatoes with a pat of butter and some sort of (usually green) veggie. Again, I'm not sure why that combo - maybe it's just a habit like the Salmon Patties with Fried Potatoes and Creamed Corn thing? No matter, these are good! Serve them with whatever you like! :)
Steak Fingers
1 lb. boneless beef top round steak
Place the steak between two pieces of plastic wrap and pound to
¼-in. thickness. Cut the steak into strips. Season with lemon pepper and salt. Drip the strips into the buttermilk and dredge in the flour. Heat 2 tbsp. of the oil on a skillet over medium heat. Add half of the strips and brown on both sides. Drain on paper towels. Repeat with remaining strips. Serve hot.
I hope you enjoy!
Shared at these fun parties!
Don't forget to like, share and comment ♥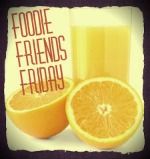 Copyright © Love Bakes Good Cakes 2012 All Rights Reserved