My husband's favorite meal is Sloppy Joe's. It always seems to make him smile when he sees it on my menu for the week! We have them about once a month because I know he loves them! They're really simple to make - even without the canned sauce stuff!
Depending on how "sloppy" you like your Joe's, will determine how long you need to simmer the filling. Personally, I don't like them too sloppy, so I tend to cook it for the longer period of time.
I don't know why, and maybe it's a generational thing - I'm sure people my age know the song. I cannot say Sloppy Joe's without thinking of Lunch Lady Land .... and singing "Sloppy Joe, sloppy, Sloppy Joe" just like the song .... I am so sorry if you're singing it along with me me now :) If you have never heard it ... I have the video just for ya .....
You will never think of Sloppy Joe's the same way again. You are welcome.
Joking. Totally joking, except really, you will always think of this song when you hear "Sloppy Joe" ... or maybe it's just me?!
For the record, I think Lunch Ladies get such a bad rap. My lunch ladies never were this bad ... and honestly, my school lunch experience wasn't that awful either. Of course, back when I was a kid, they actually made real food - not just pizza, burgers, hot dogs and chicken nuggets. Truthfully, I even enjoyed some of the school food!
Anyways, we were talking about making our own Sloppy Joe's ....
Sloppy Joe's
Printable recipe
Yield: 6-8 servings
1 lb. ground beef
1 small onion, chopped
1 small green pepper, chopped
2 tbsp. brown sugar
1 tbsp. yellow mustard
1 tbsp. vinegar
½ tsp. salt
¾ cup ketchup
Hamburger buns, toasted if desired
Brown and crumble the beef in a medium skillet. Drain. Add the remaining ingredients except the hamburger buns and simmer for 20-30 minutes. Serve on hamburger buns.
Are you still thinking "Sloppy Joe, sloppy, Sloppy Joe"? LOL
I hope you enjoy!
Shared at these fun parties!
Don't forget to like, share and comment ♥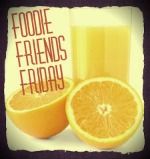 Copyright © Love Bakes Good Cakes 2012 All Rights Reserved