If you haven't figured out by now, I love soup. I'm sure my regular readers are thinking, "another soup recipe?" I'm sorry, I can't help it. Even though we eat it year-round, this time of year just screams soup to me. Thankfully, my family doesn't mind and they enjoy it also.
This is another easy recipe - because y'all know I love easy too! It's a nice change from the regular chicken and rice soup.
Chicken Broccoli and Wild Rice Soup
Slightly adapted from Taste of Home
Printable recipe
Yield: 8 servings
1 pkg. (6 oz.) chicken and wild rice mix
5 cups chicken broth or water
2 cup fresh broccoli, chopped (or a 10 oz. box frozen, chopped broccoli, thawed)
1 medium carrot, shredded
1 small onion, chopped
1½ cups finely chopped, cooked chicken
1 can condensed cream of chicken soup, undiluted
1 pkg. (8 oz.) cream cheese, cubed
In a large saucepan, combine the rice, contents of the seasoning packet and water. Bring to a boil. Reduce heat, cover and simmer for 10 minutes, stirring once. Stir in the broccoli, carrot and onion. Cover and simmer for 5 minutes. Stir in the chicken, condensed soup and cream cheese. Cook and stir until the cream cheese has melted. Serve.
I hope you enjoy!
Shared at these fun parties!
Don't forget to like, share and comment ♥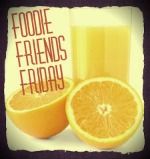 Copyright © Love Bakes Good Cakes 2012 All Rights Reserved