It's no secret that one of my favorite foods is soup - of any kind! There was a time when I was much younger, that I did not like potato soup. (I think it was the idea of milk in my soup that turned me off - I do not like milk and my mom always used milk in her potato soup). I'm not even sure why it turned me off that much, because I like everything else in potato soup. This was one of those meals I would sit and stare at in protest and refuse to eat. I would be threatened with having to sit there all night .... or worse, eating it for breakfast the next day. I hated it.
After I moved out, I decided to try making potato soup on my own ..... I have no idea what possessed me to want to do that. But I went along with it and made it. The first time I made potato soup, there were no "potato chunks" and it was a mostly smooth soup, with the potatoes being like mashed potatoes .... and I used cheese and bacon - which my mom never did! That was it ..... that forever converted my thinking. Such a simple thing?! I have gotten over my aversion of the milk being in my soup - but I still won't drink milk! It's just too gross for me!
I have made potato soup numerous times and countless ways since. I think my mom would be proud of the fact that she was right ..... My dislike was all in my head (I admit it) ... and I now willingly make and eat it. I still have to have cheese and usually, but not always, bacon. Somethings just seem to go together, ya know?!
This recipe is for a very basic, but filling potato soup. Feel free to top it off with cheese and green onions - or whatever you like (sour cream, hot sauce and additional bacon would be great)!
Yield: 4-6 servings
½ lb. bacon, diced
1 small onion, chopped
2 cloves garlic, minced
3 tbsp. all-purpose flour
½ tsp. salt
¼ tsp. pepper
4 cups (32 oz. carton) chicken broth
2 large baking potatoes, cubed
½ cup heavy cream or milk
Cheddar cheese and green onions for garnish
In a large saucepan or Dutch oven, cook the bacon until crisp. Remove the bacon with a slotted spoon and drain on a paper towel lined plate. Drain all but 1 tbsp. of the bacon drippings. Add the onion and cook until tender. Add the garlic and cook for an additional minutes. Stir in flour, salt and pepper. Gradually add broth while stirring constantly. Bring to a boil over medium-high heat and cook and stir for 3-5 minutes or until slightly thickened. Lower the heat to medium-low to maintain a simmer and add the potatoes, bacon and heavy cream. Heat through but do not boil. Serve topped with cheese and green onions.
I hope you enjoy!
Shared at these fun parties!
Don't forget to link up YOUR Soup Recipes HERE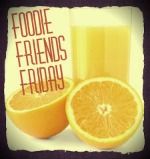 Copyright © Love Bakes Good Cakes 2012 All Rights Reserved