Here is a guide of what NOT to pack on a cruise vacation so you don't have anything you don't need, and you don't bring anything that's not allowed.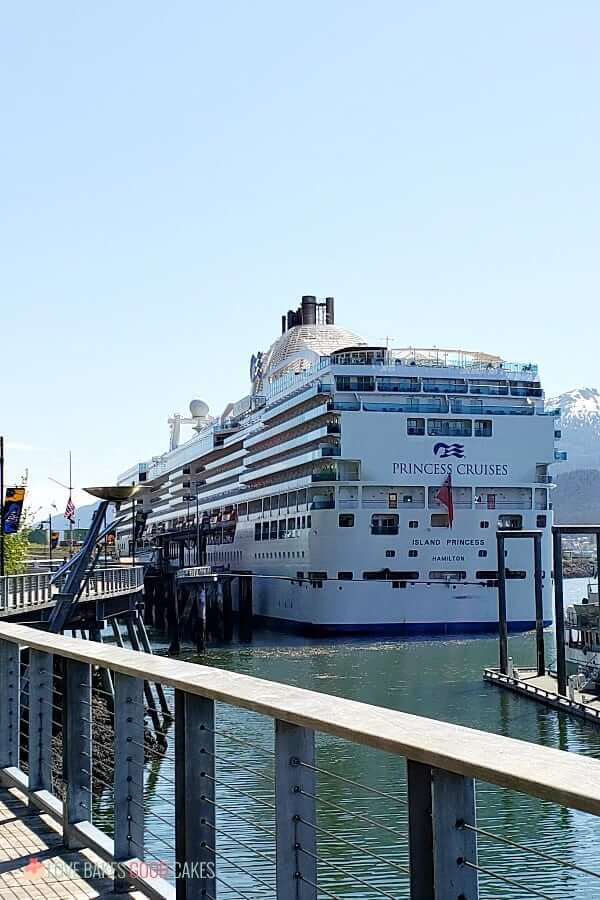 This post is a sponsored for Princess Cruise Lines. All opinions are honest and 100% my own.
What NOT to pack on a Cruise Vacation
These days cruise lines go above and beyond to make your cabin feel like a home away from home. Nobody does it better than Princess Cruise Lines. You can have breakfast delivered to your room each morning, and even enjoy dinner without all the dishes. From onboard entertainment to offshore excursions, from relaxing by the pool to indulging in one of the numerous spa treatments – there is so much to do!
In May, Brian and I went on an Alaskan Cruise with Princess Cruise Lines. I cannot recommend enough to do at least one Alaskan cruise! Not only have we been telling everyone about our experience, but we're already planning on going again in the next year or two!
Despite all the things the ship has to offer, it can be difficult to figure out what you should bring. The rooms are adequate for a few days of travel, they aren't exactly large enough for a king, so you don't want to waste space with things you don't need.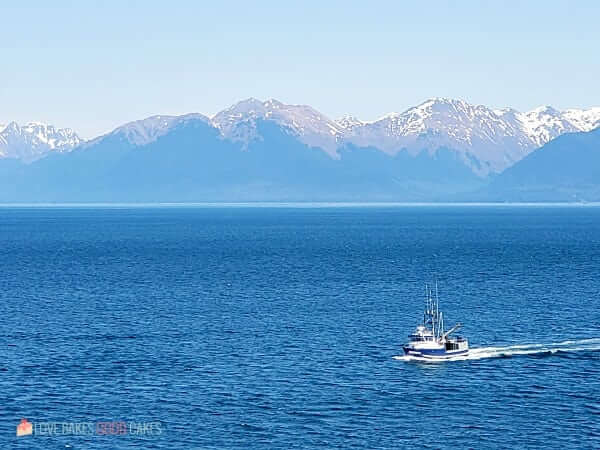 Small appliances
Coffee makers, irons, and other small appliances are not allowed on board cruise ships. While it can be tempting to bring some of the comforts from home, don't bring them! Many cruise ships will have these accommodations if you ask them or find a DIY solution that you can bring onboard.
We found that coffee was easily available throughout the Princess Cruise ship, and we really had no need for any of our small appliances from home anyways. My suggestion to replace ironing is to bring a bottle of wrinkle release with you. A quick spray, and a stretch of your clothes, and allow it to hang dry for a few minutes for clothes that don't look like they just came out of a suitcase.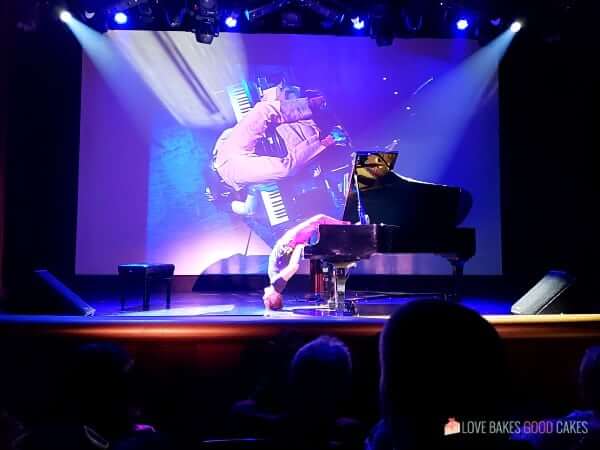 Too much entertainment
I am an over-packer in this department! I always bring way more than what's needed to keep me entertained. You probably won't need more than one book, and that's only if you like reading by the pool. Instead, allow Princess Cruise Lines and their awesome array of things to do to be your entertainment! You've paid good money to be there, so you might as well take advantage of all the entertainment they have to offer.
Brian and I loved looking through each days schedule of events on our Princess Cruise and deciding on things we wanted to do. Some of the things available to do on the Island Princess were various musical talents, fitness events, ping pong tournaments, casino, shopping, various games, movies under the stars, bingo, karaoke, dancing, amongst sooooo many other things! Brian and I did an "Escape Room" with our group which was so fun! We also stopped in for a few drinks a the Wheelhouse Bar.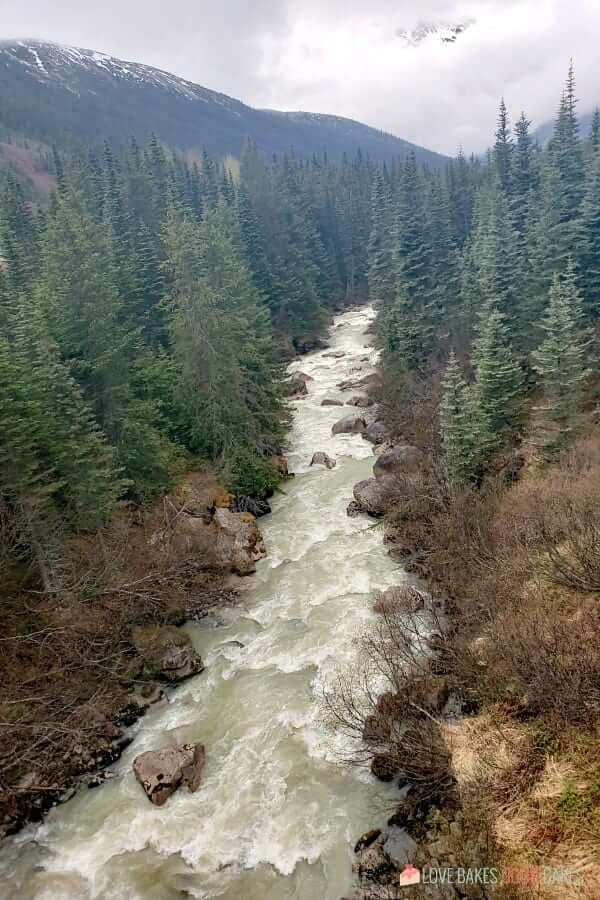 Organizers
I know you've seen a ton of hacks out there about over the door shoe organizers and everything under the sun to keep your cruise cabin organized. I'm going to be frank with you, you won't need it. The cabins are small, and most of the time you won't even be in your room – so save the unnecessary organizer and save some space to take a souvenir or two home.
We found the closet area on the Princess Cruise had ample space to hang our clothes and to store our suitcases. The bathroom had plenty of room for our toiletries also. In my opinion, save room in your suitcase and stateroom and leave the organizers at home.
Expensive items
If you are worried that something is going to get lost or stolen while on your trip, you may not want to bring it. Some areas of the cities you will be visiting while in port aren't necessarily the best. Thieves know to look for tourists and where do you think the first place they'll look is? Keep your items limited to the things you really need to bring. Leave your valuables at home where you know they'll be safe.
I will note that Princess Cruise Line does provide safes in the staterooms should you choose to bring any valuables.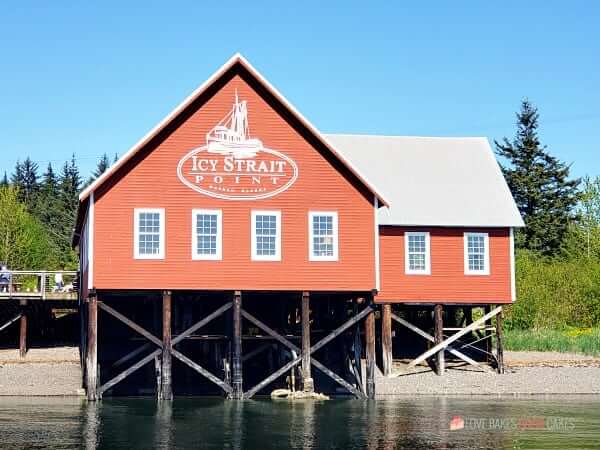 If you wouldn't bring it on a plane, don't bring it on the boat.
While you aren't limited to the ounce limit of your shampoo on a boat, things you might normally carry on you won't fly on the ship. For example, certain razors and pocket knives are not allowed on board. They won't even let you get past customs with them. Take a look at your cruise website or ask someone from the cruise line before going if you aren't sure what you can and can't bring onboard.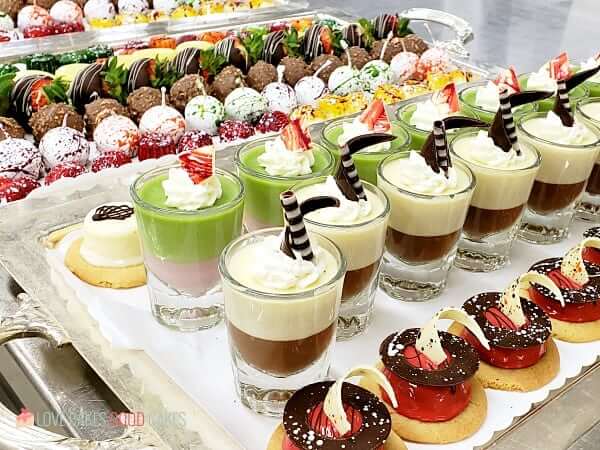 I hope this post has provided some insight on What NOT to pack on a Cruise Vacation. If you're not sure if you should bring it, ask yourself why you're thinking about bringing it in the first place. Cruise vacations can be a fun and exciting way to vacation. Just make sure that you've brought only the things you need!
Other posts you may enjoy