Planning a vacation? Consider an Alaskan Cruise with Princess Cruise Lines for an affordable and truly unforgettable experience!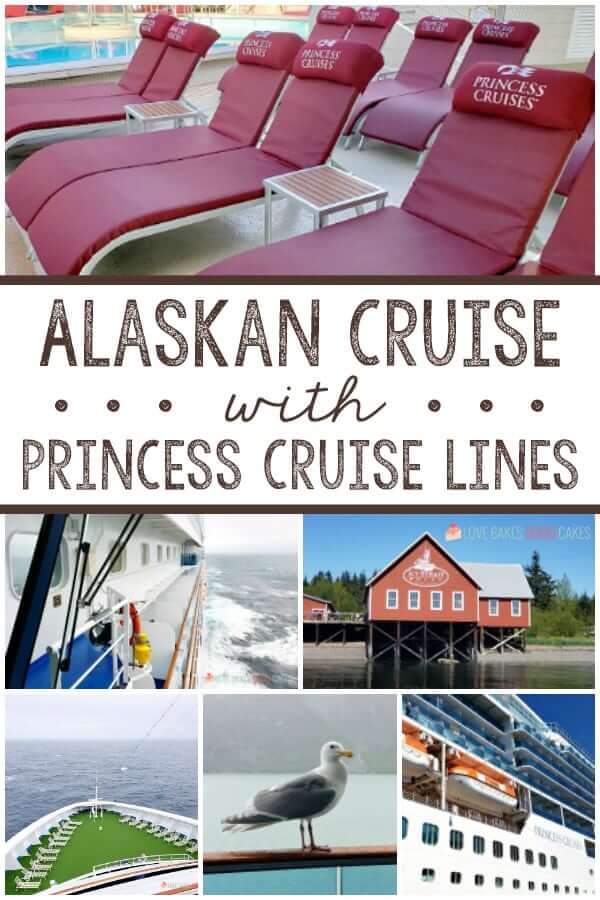 This post is a sponsored for Princess Cruise Lines. All opinions are honest and 100% my own.
Alaskan Cruise with Princess Cruise Lines
I have to warn you, this post is very picture heavy. ? I'm so excited to share this post with you that I think I went a little "overboard" on the images!
Ever since Brian and I met, we've enjoyed doing a lot of traveling together. Probably like most of you, we have a list of things we would like to do.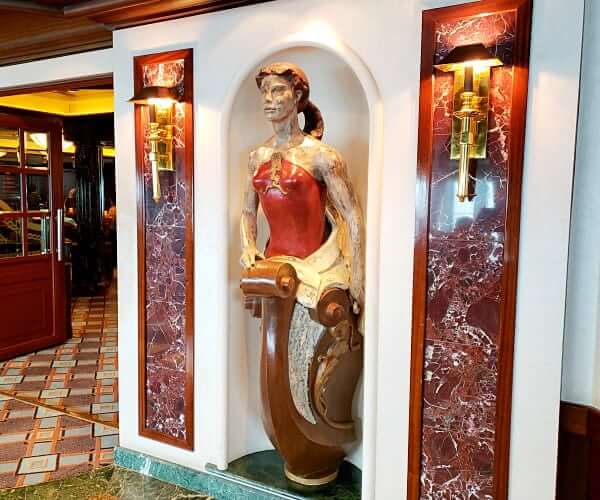 We have always wanted to take a cruise together. And, I personally have a goal of visiting every state at least once. Earlier this summer, Brian and I went on an Alaskan Cruise with Princess Cruise Lines and we're already planning on doing it again soon! I can't remember when we've had so much fun! Because of that cruise, I can check taking a cruise and visiting Alaska off of my bucket list!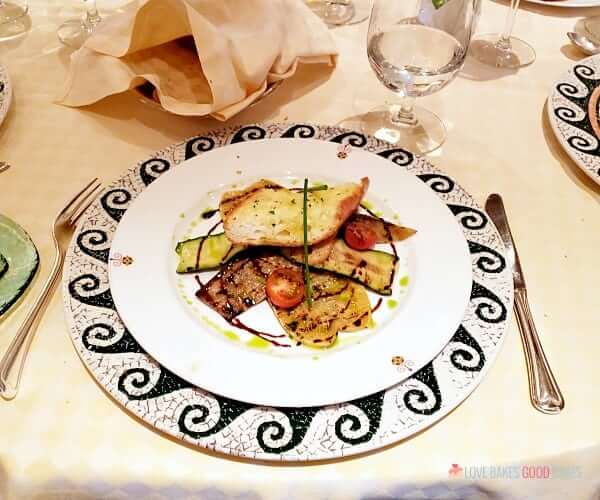 I can't say enough about how much fun we had on that trip. Back in May, we flew to Vancouver, Canada to board the Island Princess for a truly unforgettable cruise to Anchorage, Alaska. After boarding the ship, we wandered around to try to get a feel for where everything was at. Having never been on a cruise ship, there was so much to take in!
Upon returning to our room, we met our room steward, Kamal. To say that Princess Cruises takes care of you is an understatement! Kamal went above and beyond any expectations, and he became not only a friendly face but a great resource for any questions we had. As a matter of fact, one thing that really stuck out to me throughout the entire cruise was just how happy, friendly, and willing to help the Island Princess staff is.
After departing Vancouver we spent the rest of Wednesday and all of Thursday at sea. It gave us plenty of time to participate in some of the onboard activities – there is always something fun to do! We participated in a few games hosted by the ship staff, escaped an escape room (with plenty of time to spare!), went to the Lotus Spa, had a few drinks at the Wheelhouse Bar, learned a country line dance ……. just to name a few things! Seriously, there were so many things to do!
There was also a casino on board. And unfortunately, we missed the sled dog puppies in the Piazza because of our excursion. I was so bummed because I sooo wanted to see them!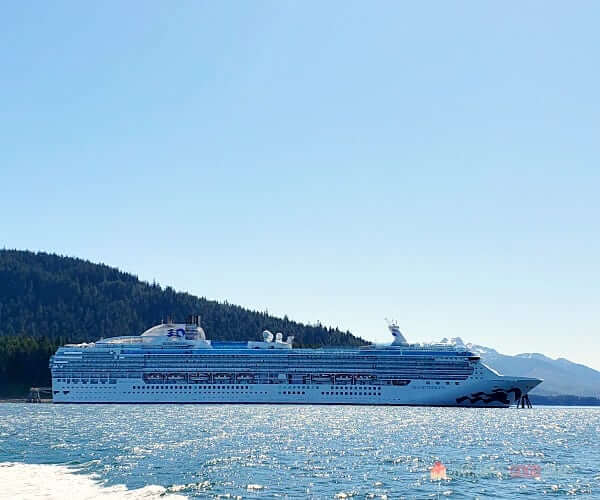 Speaking of excursions, we spent Friday whale watching followed by a seafood feast in Icy Strait Point. We saw at least three whales but I couldn't get a good picture of them. Boo. And we saw lots of otters frolicking in the water. I could have stayed and watched them all day!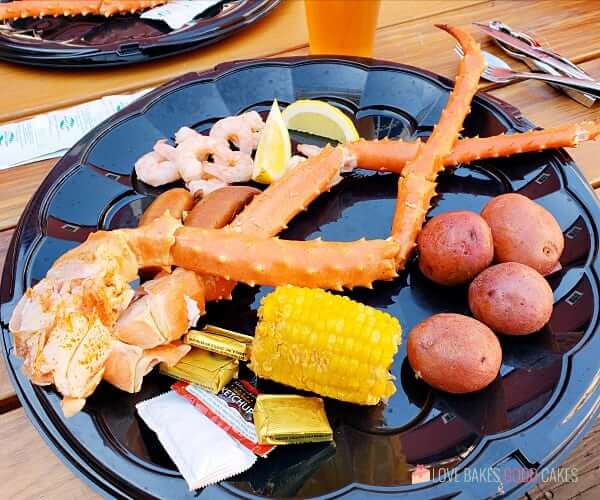 We ate so much good food on this excursion. So. Much. Food. For breakfast, we hit up Horizon Court. For lunch, we enjoyed Princess Pizzaria and the Bar and Grill when we were on the ship. When in port, we had lunch locally. We enjoyed dinner at Sabatini's, Bayou Cafe & Steakhouse, and Bordeaux's. And don't forget the soft serve ice-cream! I think Brian tried to drag me over there 2 or 3 times a day for a cone!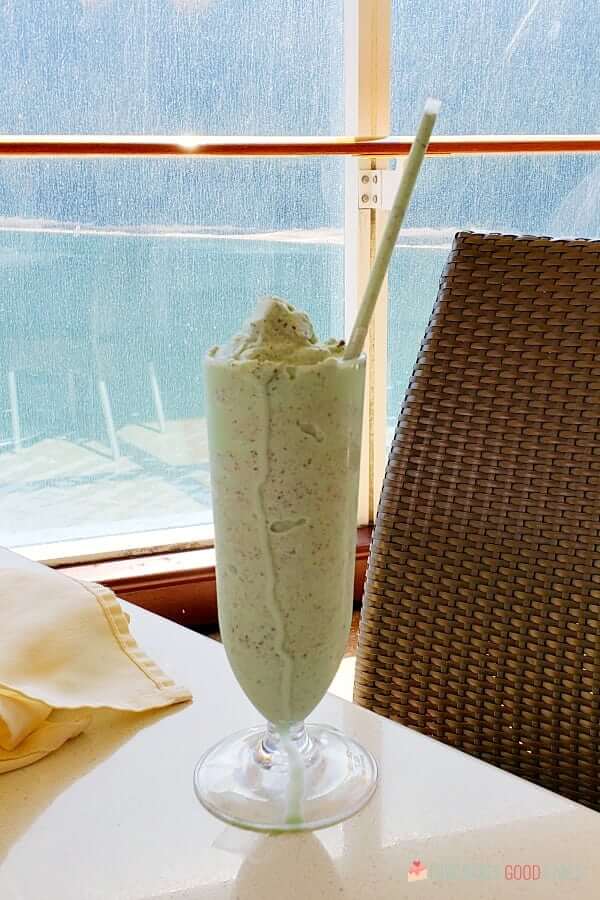 I tried quite a few signature drinks while onboard the Island Princess. Every day, there was a drink of the day. I think the Frozen Grizzly Bear (pictured above) had to be one of my favorites! You can't go wrong with mint and chocolate! On the regular drink menu, I really enjoyed the Dirty Banana!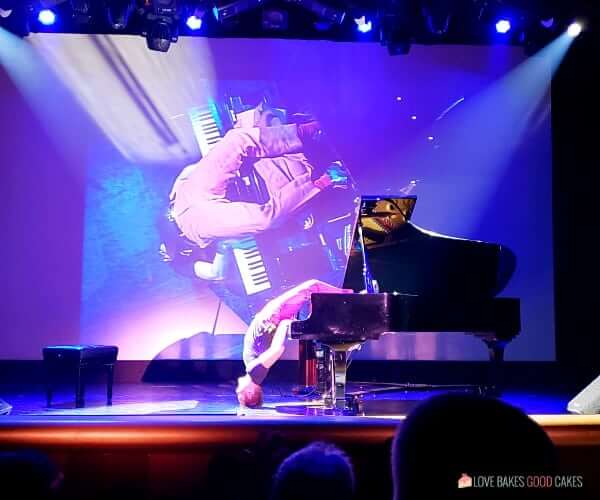 One night, we went to the Princess Theater and watched Tom Franek work the piano and on another night, we watched The Comedy of Jeff Nease. We thoroughly enjoyed both shows.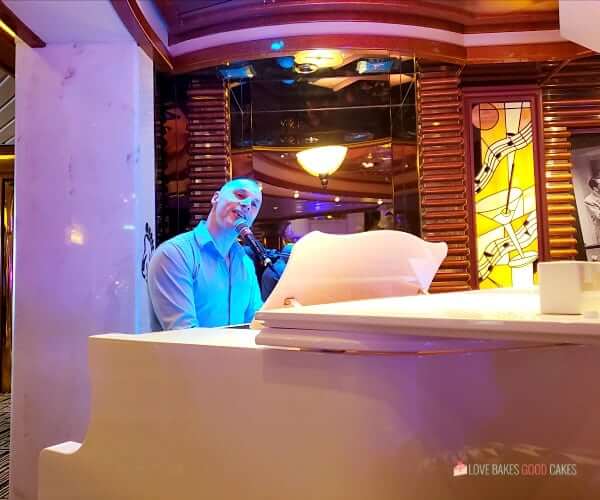 While wandering around the ship, we heard music and headed to The Crooners Bar. It's a snazzy open bar (as in, there are no walls separating it from the rest of the ship) with a pianist at various times.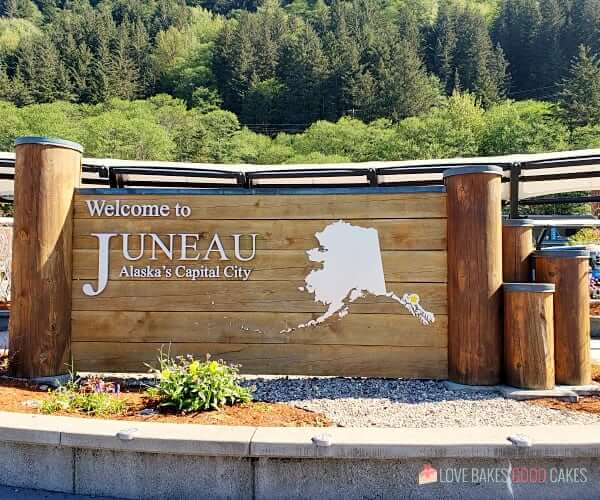 On Saturday, we docked in Juneau. We visited the State Museum and walked all over the downtown area just checking out the local vibe. We stopped and got lunch at the Twisted Fish Company Alaskan Grill.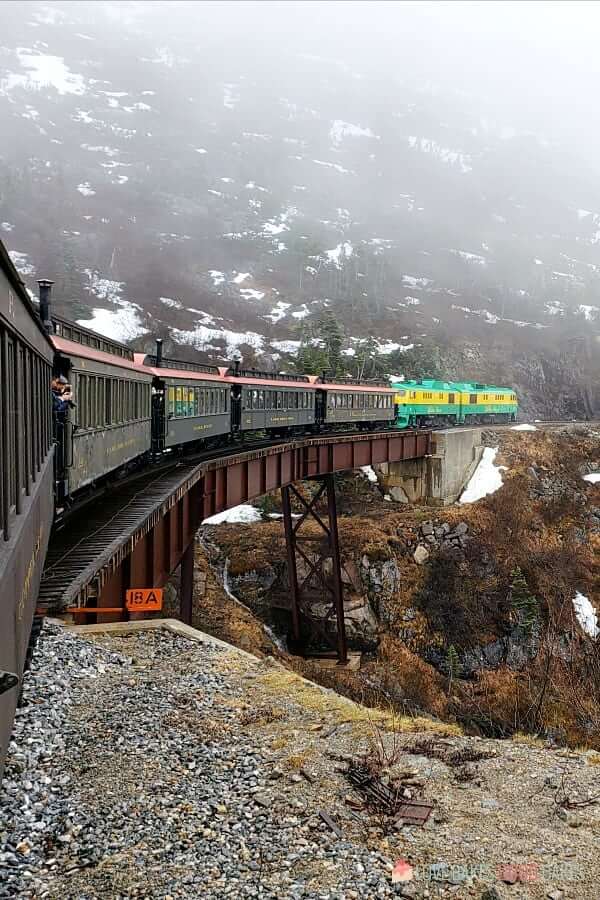 On Sunday, we visited Skagway. We rode the White Pass Rail, panned for gold (and found real gold!), and enjoyed a BBQ lunch before heading back to the ship.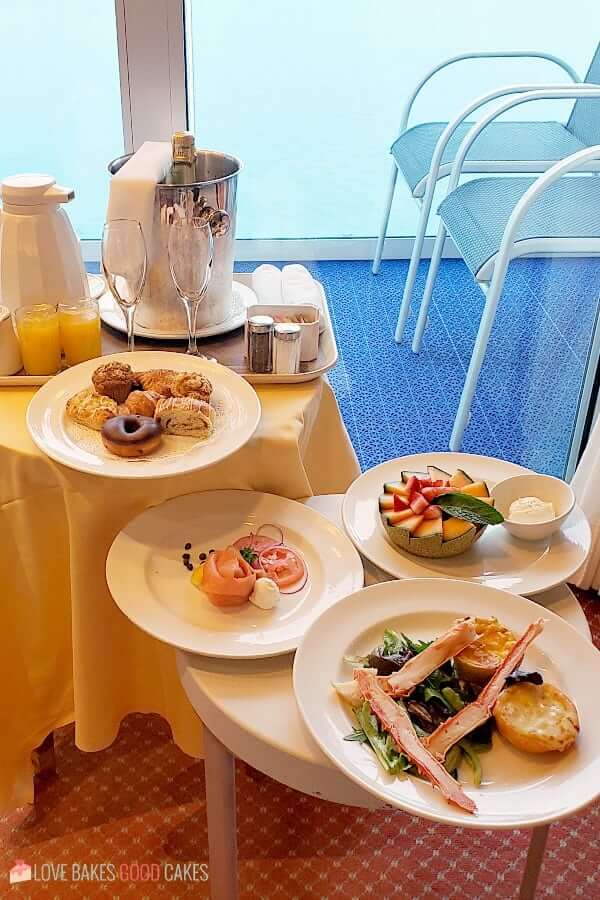 We started Monday off with a Balcony Breakfast as we enjoyed a scenic cruise through Glacier Bay. The weather wasn't very cooperative so we ate in our room as we marveled at the glaciers.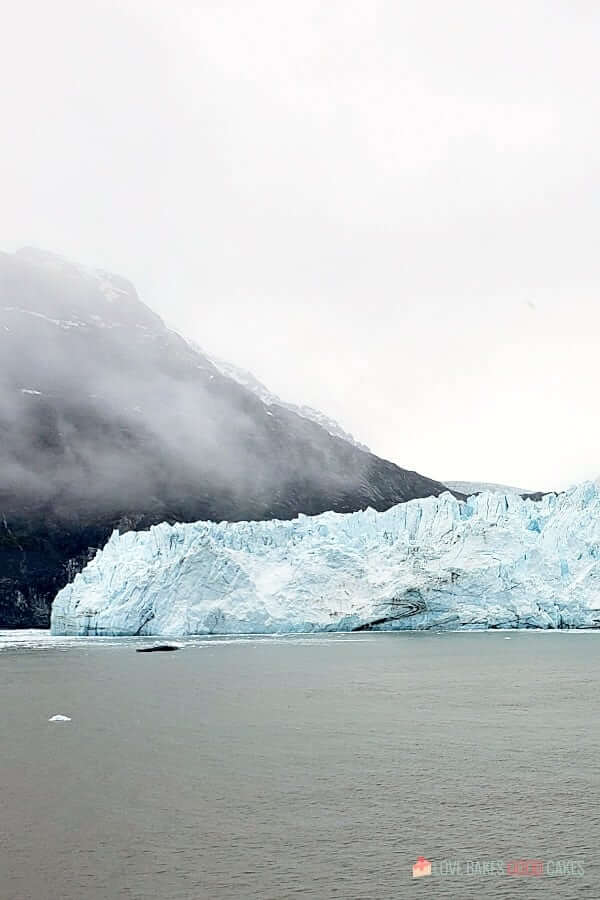 Alaska is such a beautiful place. Not only the landscape, but we saw various critters in the water as we cruised. Brian and I are already making plans to go back!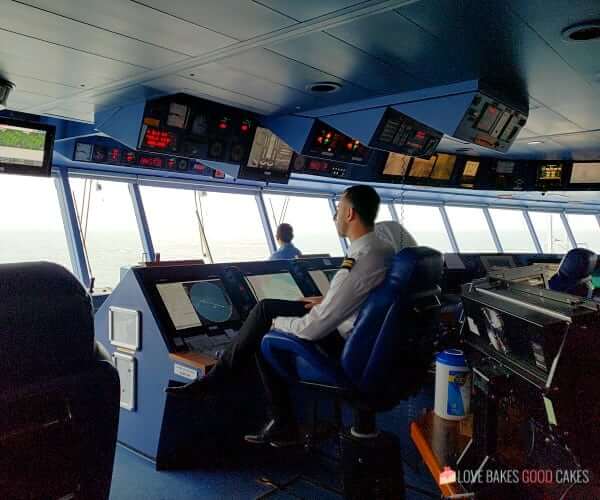 On Tuesday, we enjoyed a bridge visit with the Captain and his staff. The view up there is amazing! The Island Princess was built in France and its port of registry is Hamilton, Bermuda. It is 294.0m (964.31′) long and 32.2m (105.6′) wide. Its service speed is 24 knots. It can carry 2,390 passengers along with 810 crew members!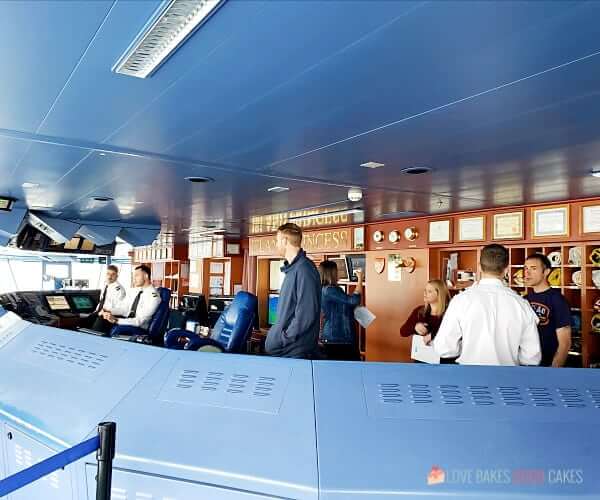 Most of the equipment was beyond me, but it was so cool to see the operational center of the ship!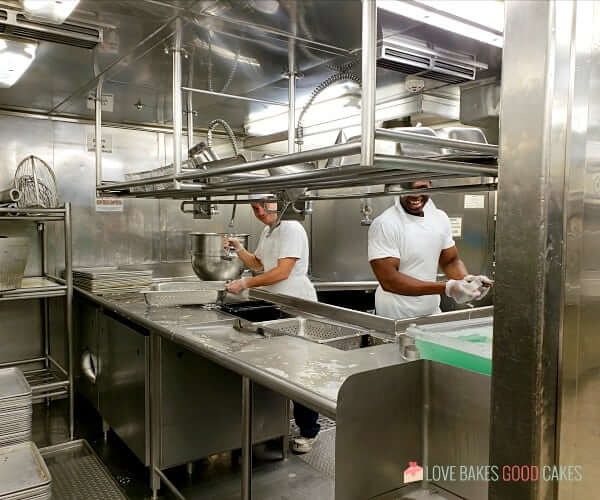 We also got a galley tour and all I can say is wow!! I've never seen a kitchen with an escalator – but the Island Princess has one! We watched various crew members making desserts and bread. A few were working vegetable stations and washing dishes. It was a sight to behold to see how much work and preparation goes on behind the scenes to prepare meals for the entire ship!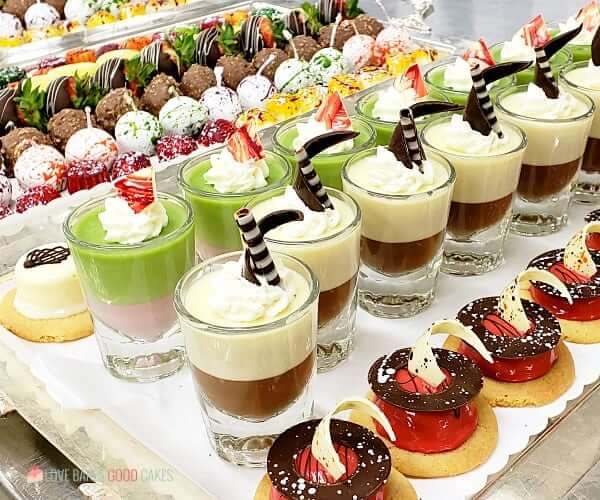 We wrapped up the cruise in Whittier. After a short trip to Anchorage, we flew home. I'm so thankful to Princess Cruise Lines for the experience and memories.
If you've ever considered taking a cruise, be sure to check out the Princess Cruise Lines website for all of their destinations – and I highly suggest doing an Alaskan Cruise at least once!
Other posts you may enjoy