5 Benefits of a Balcony Room on a Cruise – A balcony room is one of the nicest rooms you can get on a cruise ship without taking a second mortgage! A balcony room has many advantages over a standard oceanview or interior room, and those differences may or may not be worth the small bump up in price to you. To help you decide, here are five benefits of a balcony room to consider for your next cruise!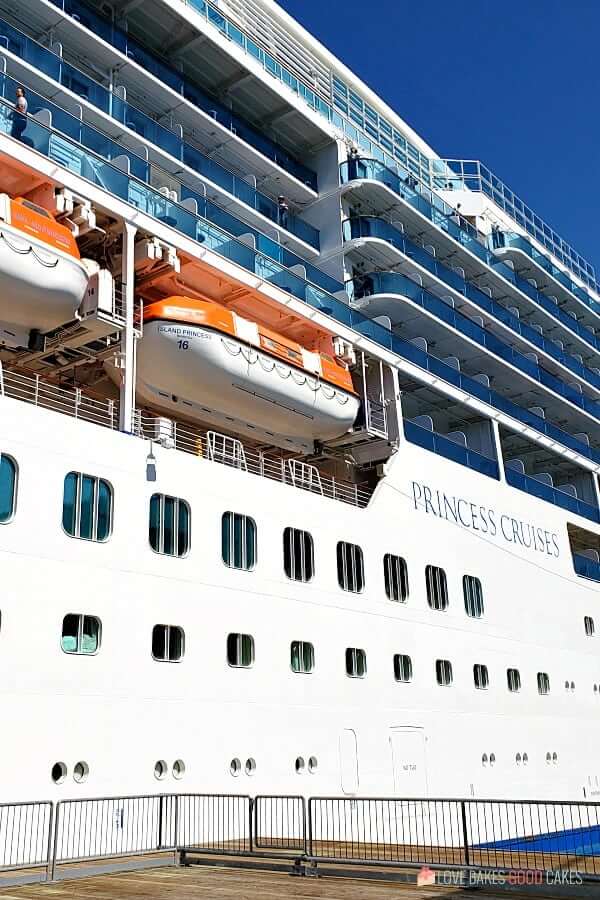 This post is a sponsored for Princess Cruise Lines. All opinions are honest and 100% my own.
5 Benefits of a Balcony Room on a Cruise
The Balcony
The most obvious benefit of choosing a balcony room is the balcony. It may seem silly to put this on the list, but it's a big deal! Having a balcony give you more space to relax in your room, as well as giving you a bigger room in general! Balcony rooms typically have extra space inside, and often have other amenities you couldn't fit in a smaller room. The balcony itself will have a few chairs and a small table as well, making this a great way to get some room to really relax!
During our Alaskan cruise with Princess Cruise Lines, Brian and I spent a lot of the time in our room, on the balcony. Not only did we feel closer to the breathtaking scenery, but it truly gave us a quiet place to relax. We loved sitting out on the balcony and enjoying the landscape along with the occasional critters!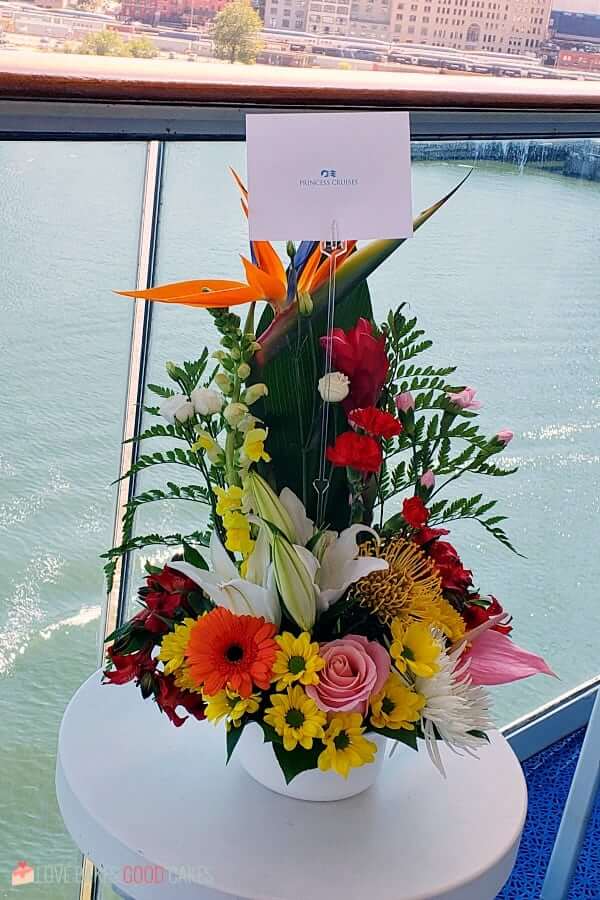 The Best Views
An oceanview room has a window too, but nothing compares to the floor to ceiling sliding glass door you'll get in a balcony room! Why huddle around a window the size of your car window when you could have a full wall of ocean beauty? Balcony rooms are a great choice if you like to spend time in the room during your trip, rather than finding things to do all day on board.
Although we didn't spend much time in our room, I would say about 75% of our waking time that was spent in our room, we left our sliding glass door open for the ease of peeking outside or the quick ability to snap a picture before whatever scenery or creature was gone.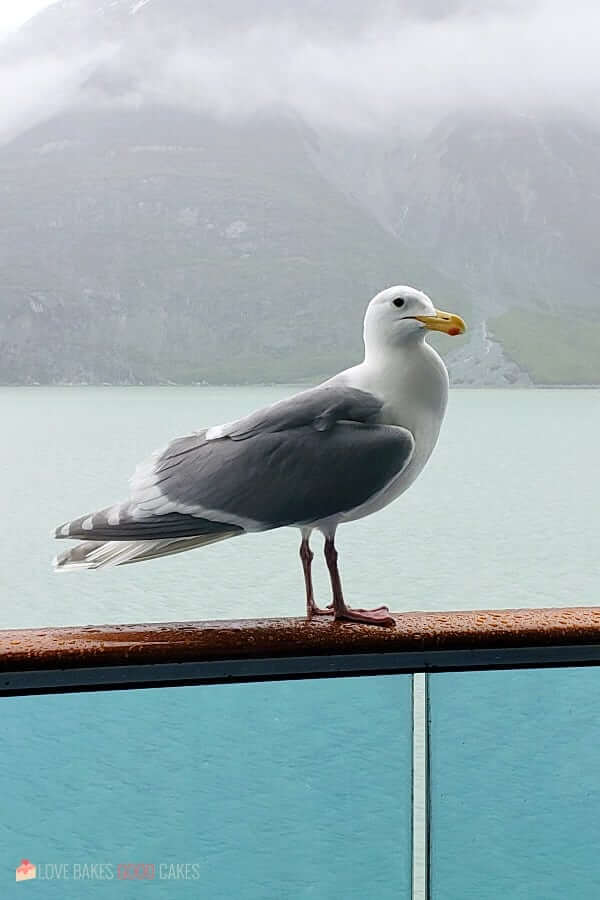 Higher Up on the Ship
Balcony rooms are physically higher up on the ship, keeping you away from engine noise and keeping your views unobstructed. The higher decks are usually where all the action happens on cruises, so you're close to anything you may want to do! Restaurants, pools, clubs, shows, and the spa are all either on higher decks or outside on the top of the boat. This makes it easy to run back to the room and change before meals or grab your swimsuit!
On our Alaskan Cruise on the Island Princess, we were on the 12th deck (the Aloha deck) and I felt like we were so close to everything. Nature and scenery, the food court, pools, the theater, the Wheelhouse Bar … everything.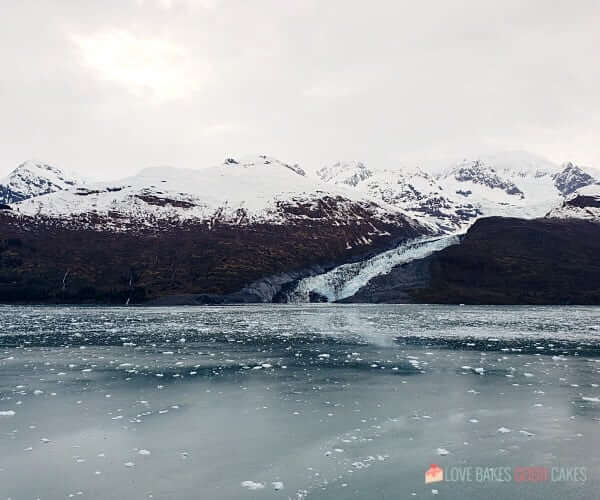 Fresh Air
Cruise ship rooms can get a little stuffy sometimes since there's not exactly windows to open and air it out. Lucky for us, a balcony room doesn't have that limitation! One wall of your room can be opened whenever you want, making it easy to get some fresh air in your room. Getting fresh air and having a view of the horizon can also help with seasickness if you or someone you're traveling with is prone to motion sickness.
I absolutely loved being able to keep the sliding glass door open while we were in our room. Just like I mentioned above, it made it easy to take a peek outside when we saw animals in the water or when we saw a beautiful landscape we wanted to take a picture of. Not to mention, I'm pretty hot-blooded by nature, so the crisp air was a welcome relief!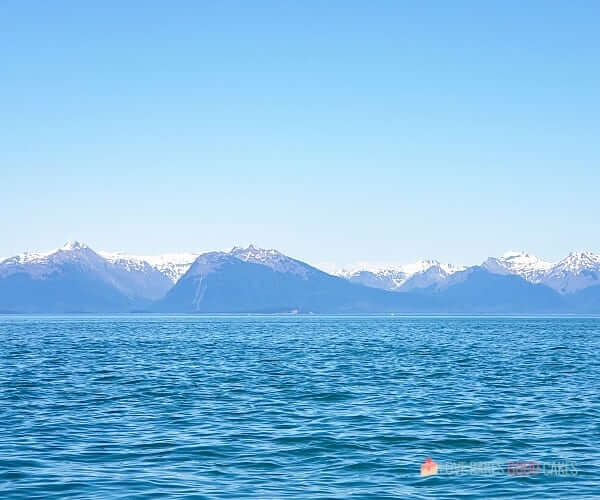 Privacy
The best part of a balcony room is having the balcony all to yourself! Laying out by the pool is nice, but there will be other people there, maybe even kids running around and splashing. A balcony is a great way to catch some rays without the hubbub of all the other passengers! There's nothing quite like waking up early to catch the sunrise and crisp morning air, with a cup of coffee from the privacy of your own room!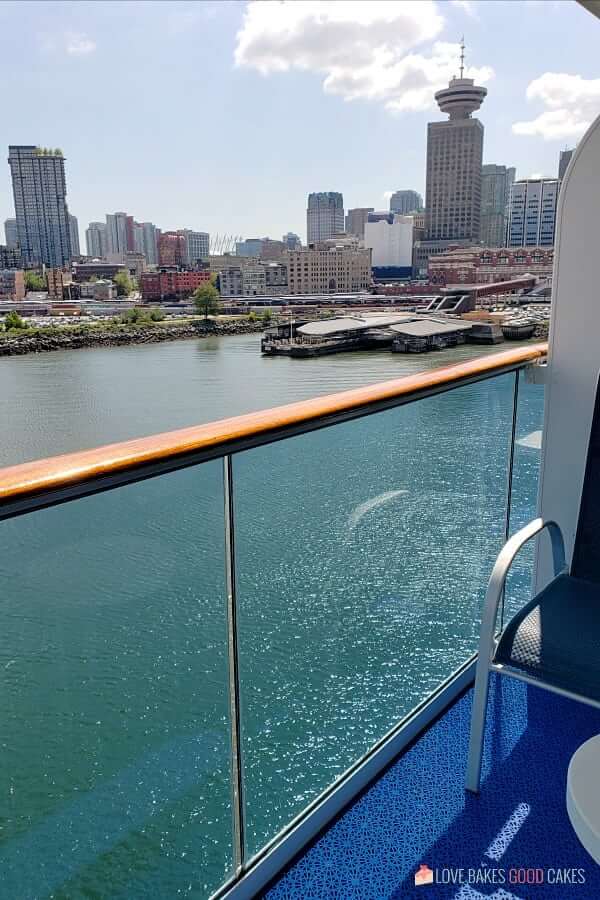 Every type of room has its advantages, but a balcony room will afford you the most freedom in how you want to spend your vacation. Kick back, relax, and know that it doesn't get much better than this!
Other posts you may enjoy