Follow these top ten must-dos on embarkation day, and you'll be ready to start your vacation off right! Cruising is one of the best bangs for your buck vacations, but it comes with its own challenges. Embarkation day can be a blur of people and papers, often leaving us dazed and confused by the end of it all.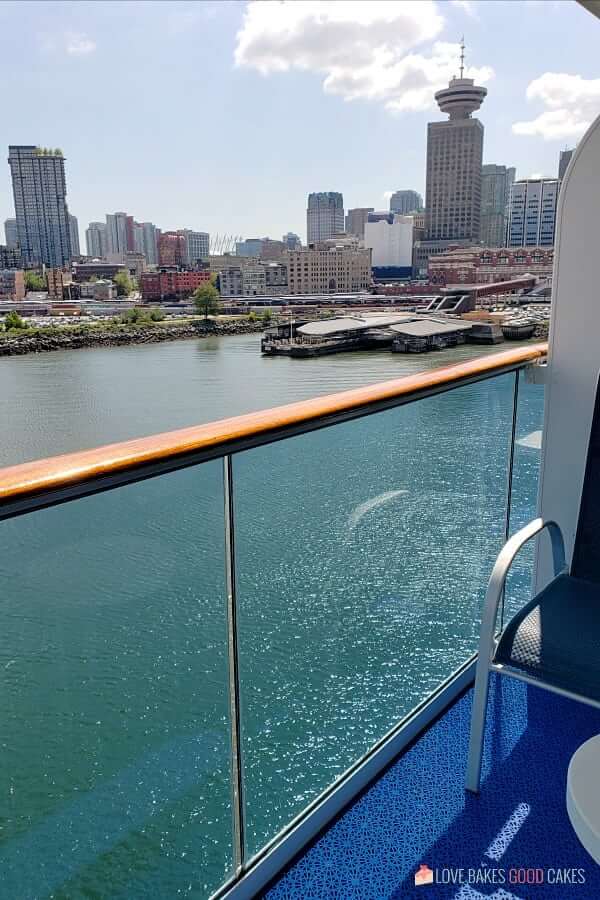 This post is a sponsored for Princess Cruise Lines. All opinions are honest and 100% my own.
Top Ten Must-Dos on Embarkation Day
Embarkation day doesn't have to be stressful. With these tips, you'll be cruising like you were born doing it!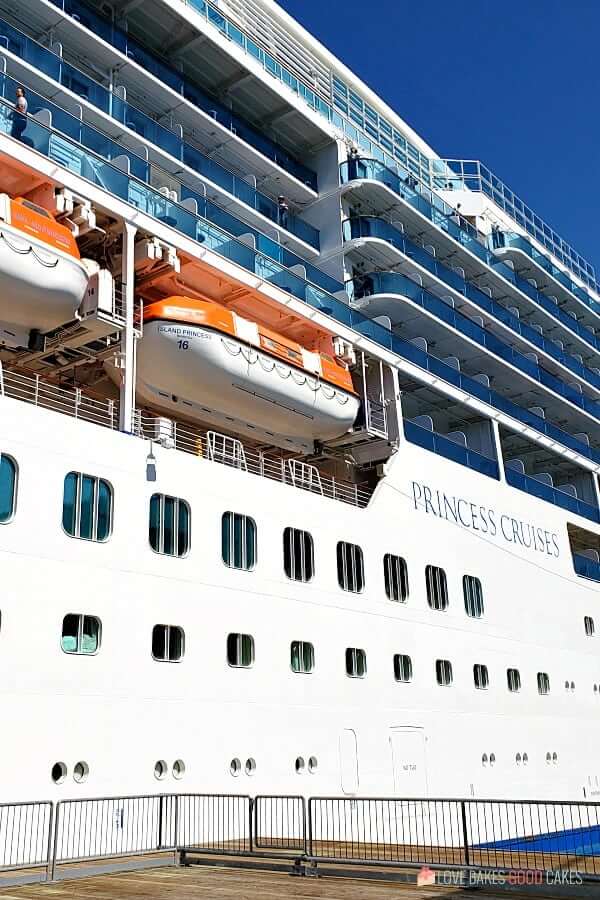 1. Arrive Early
There will be literally thousands of other people trying to get on the same ship as you, all within the span of a few hours. You'll be doing yourself a huge favor by being as close to the front of that line as possible. The sooner you get on the ship, the sooner you can take a look around!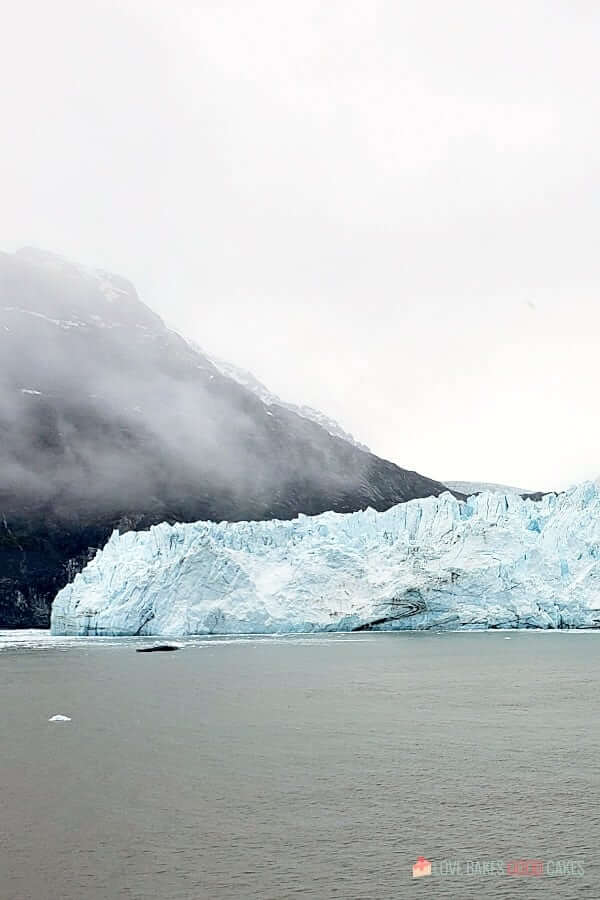 When Brian and I took our Alaskan Cruise, we spent a great deal of time just getting through customs – so plan your flights (if applicable), accordingly. Once we got through customs, it was easy peasy. When we boarded the Island Princess, we headed straight to our room to check it out and then we wandered around the ship to get a feel for where everything was at. I think Brian had the ship layout memorized on our first tour of the ship before we even left the port, while I was still trying to remember where some things were all the way until our last day!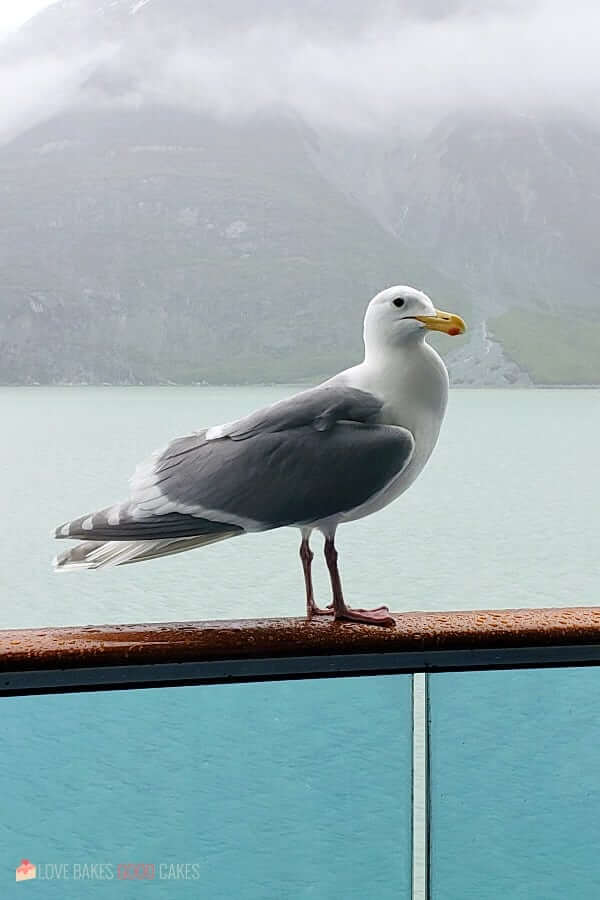 2. Have all Papers Ready
You'll need a bunch of different papers, such as tickets, IDs, Passports, and others depending on your situation. You will save a lot of hassle by having these items out or easily accessible when you arrive at the port. Check with the cruise line to find out exactly what you need before you go. Princess Cruise Line made the process of boarding the ship so fast and efficient.
Over the years, we've learned that it's important to have things easily accessible … and let's be honest, no one wants to carry a bunch of stuff around. We all want our hands free to take pictures and explore. We used this fanny pack to keep all of our stuff super handy. It was perfect for all of our tickets, IDs, passports – plus we had room for chapstick, gum, and other miscellaneous things we didn't want to carry.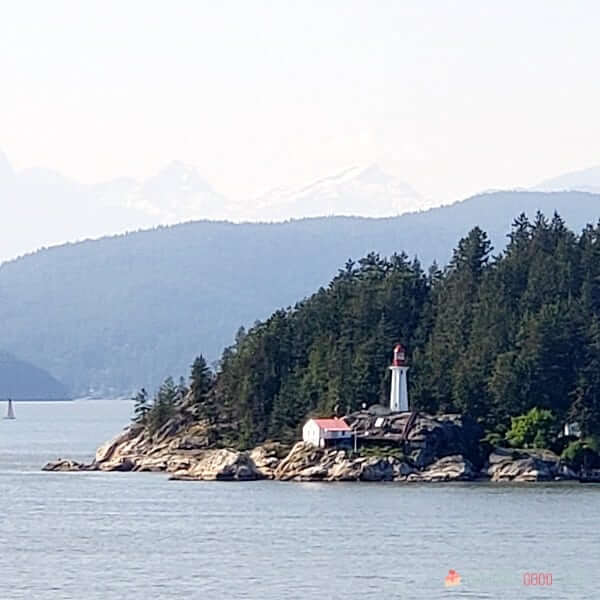 3. Secure Luggage
Let's face it, bags aren't always handled with the utmost care. By securing (and maybe locking) your bag, you're making sure that your bag doesn't get to your room in pieces. The odds of having a problem are pretty low, but it doesn't hurt to prepare.
On Princess Cruise Lines, your bags will arrive at your room within a couple of hours of boarding the ship. Anything you need immediately should be carried with you. Our bags arrived right to our door while we were out wandering the ship. I love how Princess Cruise Lines made the whole process so easy.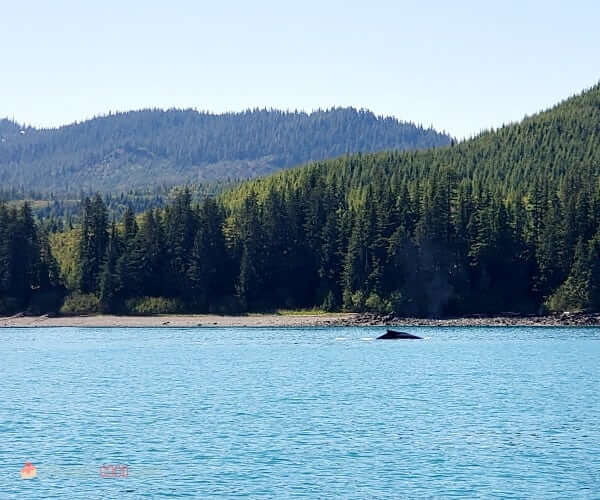 4. Listen
In line and aboard the ship there will be announcements for passengers to know what is happening and where they need to be. Make sure you're listening for these, as sometimes the speaker will be far away, or hard to hear.
One of the first things you will need to prepare for is the Safety Assembly. Princess Cruise Line does a great job at keeping it informational as well as entertaining. It's important to listen to and follow the directions to know where you need to go.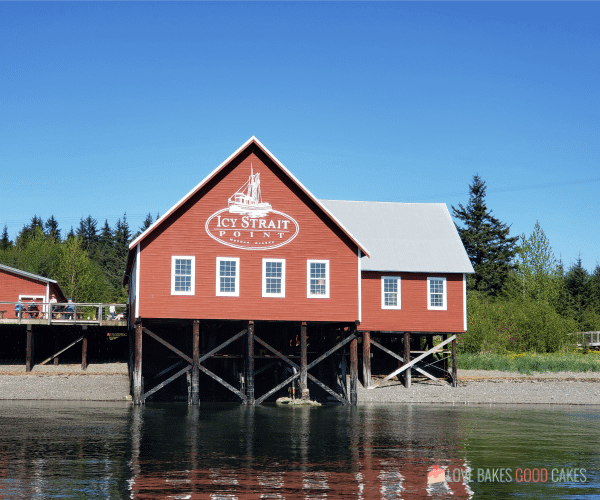 5. Explore the Ship
Congratulations, you made it on board! Take a walk around the ship and see where you'll be living for the duration of your trip! There are lots of things to see and do, so start planning now!
Crazy but true story. On the first day, I wore an Iowa t-shirt as we walked around the ship. Apparently, many people took note and noticed because Brian and I were approached by so many people throughout the cruise who remembered me in that shirt and they were people who either lived in Iowa, were from Iowa, or knew people from Iowa! ? It was so much fun to connect with so many people! And it was just as fun when I wore my Arizona shirt! ?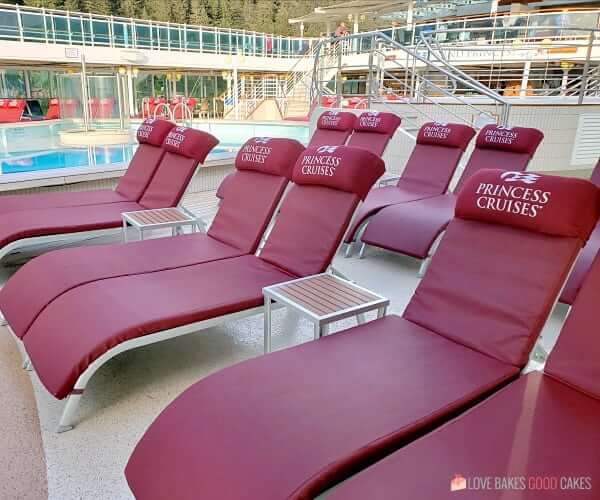 If you're looking for an instant way to connect with people – wear your favorite state/college shirt – If your experience is anything like mine, I can almost guarantee someone (or many someones) will talk to you! I even met a guy who grew up in the same hometown as my parents and come to find out, he is my dad's 2nd cousin! (Hi Greg!!) Soooo crazy, right?!
6. Book Excursions
If you haven't already, now is a great time to book excursions for your days at port. Head over to the service desk on board and look at what they have. Try to do this early, especially if you have an excursion you wanted to do, as these slots can fill up fast!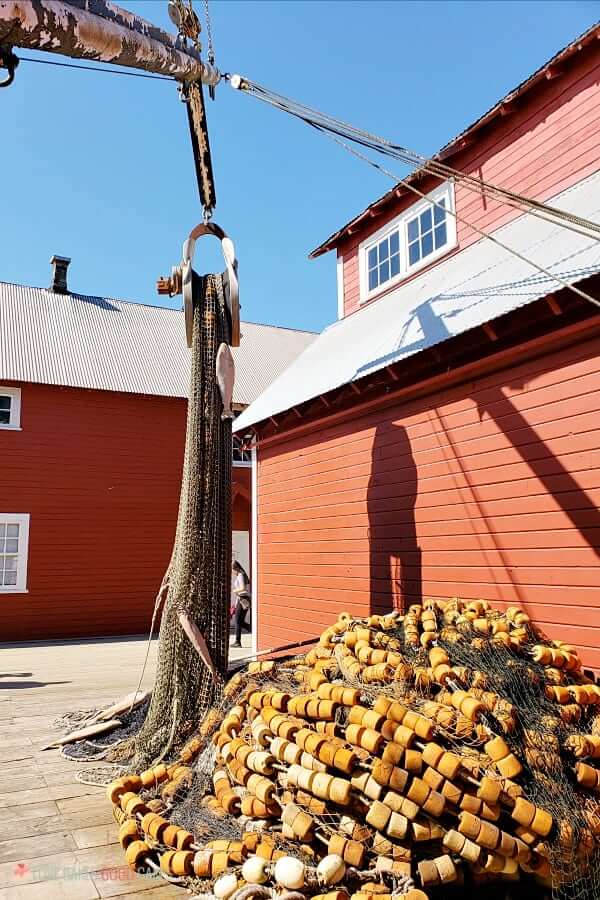 As much as Brian and I loved our time on the ship, we were really taken in by the beauty of Alaska during our excursions. We both agree that we need to go back for a visit soon!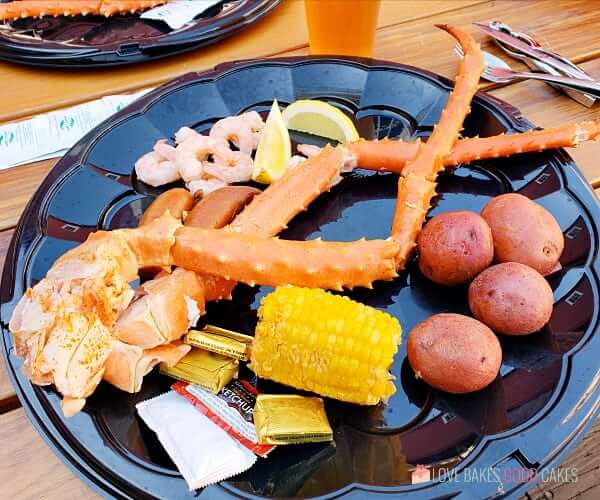 In Icy Strait Point, we went Whale Watching and had a fantastic Seafood Feast afterward. We walked around the shops before heading back to the ship.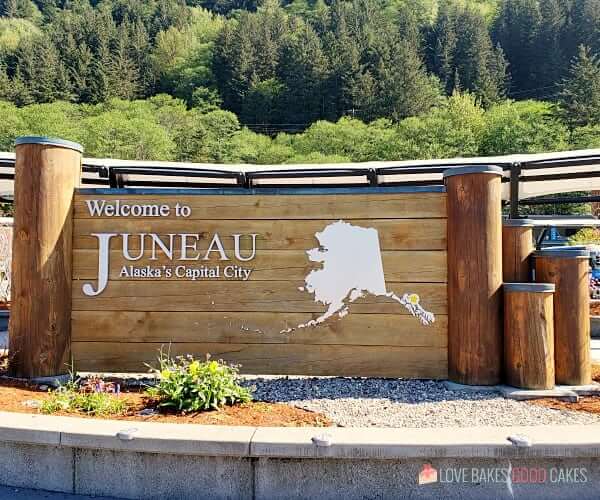 In Juneau, we visited the State Museum and wandered all over the downtown area. We found a nice restaurant close to the pier and enjoyed a delicious lunch that highlighted some great Alaskan fare!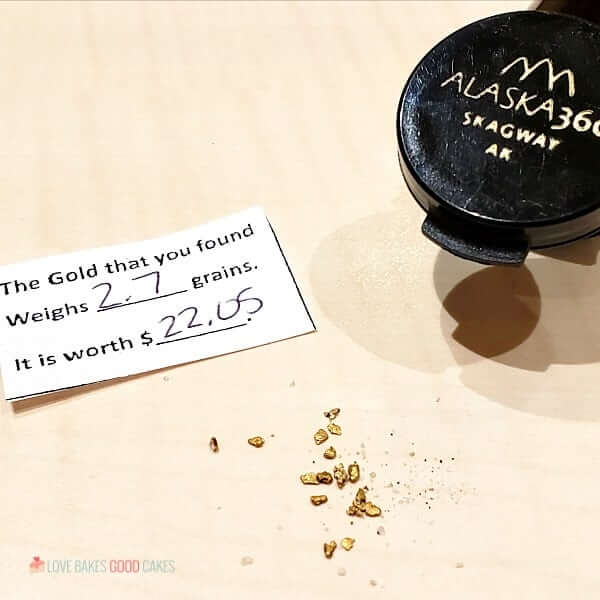 In Skagway, we boarded the train for White Pass Rail, did some gold panning (we found $22.05 worth of gold!), and had a BBQ lunch. Brian loves trains and I have never been on a train so this was a no-brainer for us. I would love to do this excursion again – we saw soooo many awesome things and everyone we met was so friendly!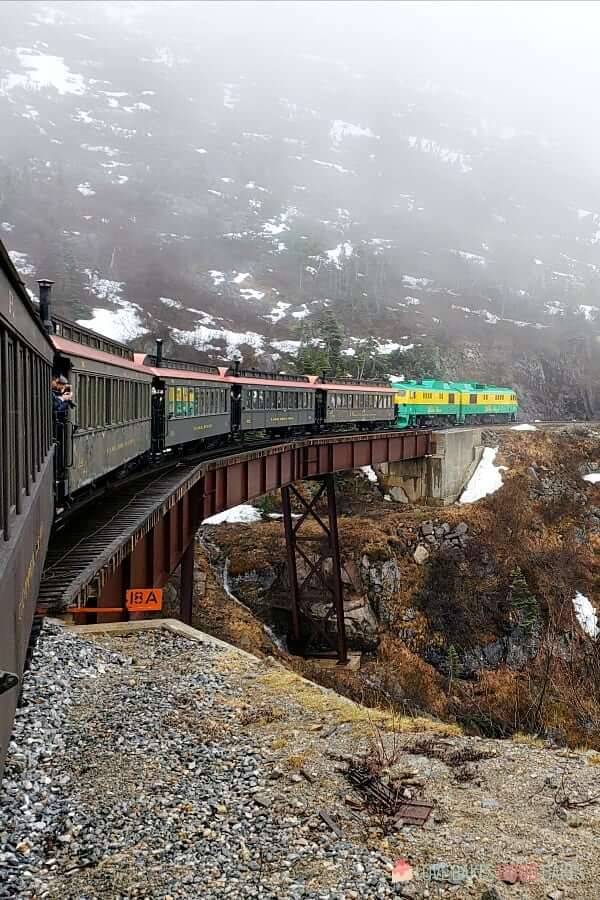 7. Sail Away Party
Many cruise lines have some sort of sail away party on the day they leave. Princess Crusie Lines has a Sailaway Celebration with the Cruise Director's Staff. This is a great time to mingle with other passengers, get a feel for the events on board, and just have a good time! It may be tempting to take a nap after all the hustle to get aboard, but it's worth attending the celebration!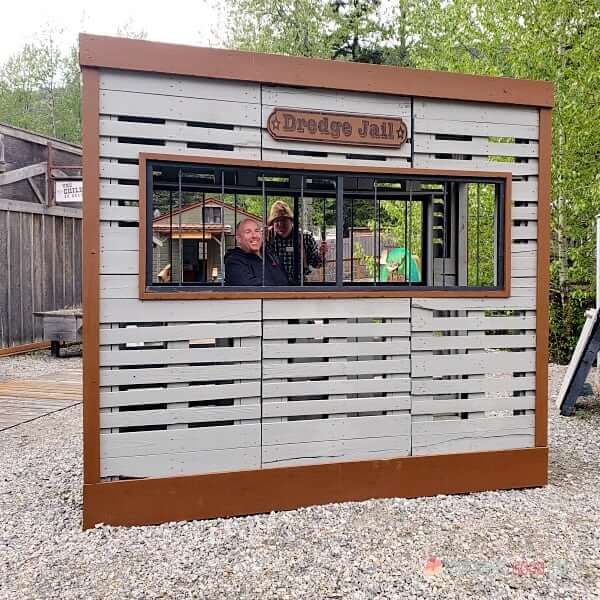 8. Book Spa/Salon Appointments
Looking to be pampered on your vacation? Make sure to book salon and spa appointments as soon as possible! Many people love the onboard spas, so they book quickly. Don't miss your chance for a relaxing day of treatment!
Brian and I were treated to a couple's massage that was so indulgent and relaxing that I almost fell asleep! At the end, the masseuse took my hand and closed it on something … it wasn't until I opened my eyes that I realized it was Brian's hand that I was holding!! LOL. I was pretty much so relaxed that I was out of it! Oops!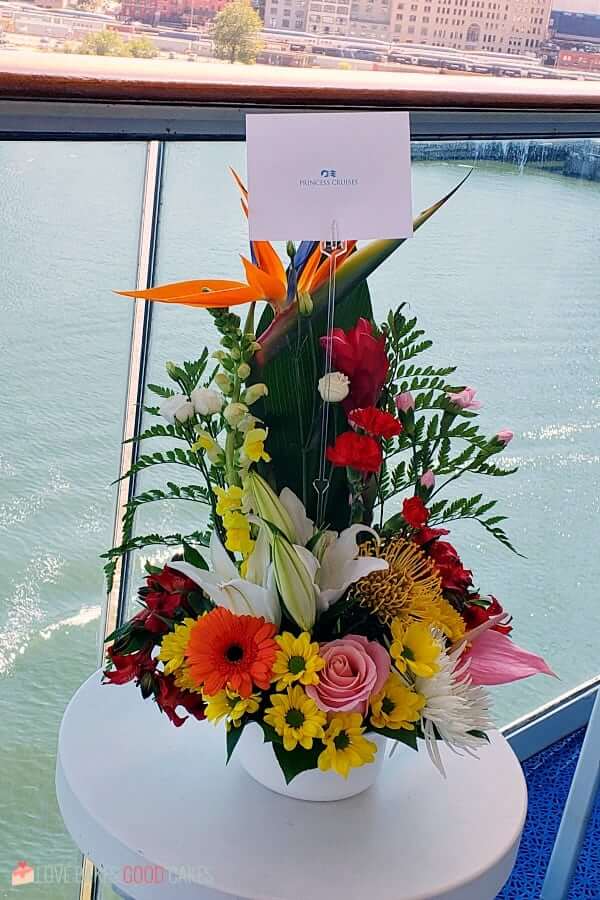 9. Get Lunch
This might seem obvious, but it's easy to overlook. With everything going on at the port and all the exciting things to see on the boat, you may not have noticed you skipped a meal! Lots of the restaurants on board will be open, as well as the buffet style cafeteria – Horizon Court. Grab a bite to eat to keep you going!
Since we had dinner plans at Sabatini's for dinner, we decided to keep lunch lighter and stopped by Princess Pizzaria for a slice of pepperoni pizza that rivals our favorite local Italian place!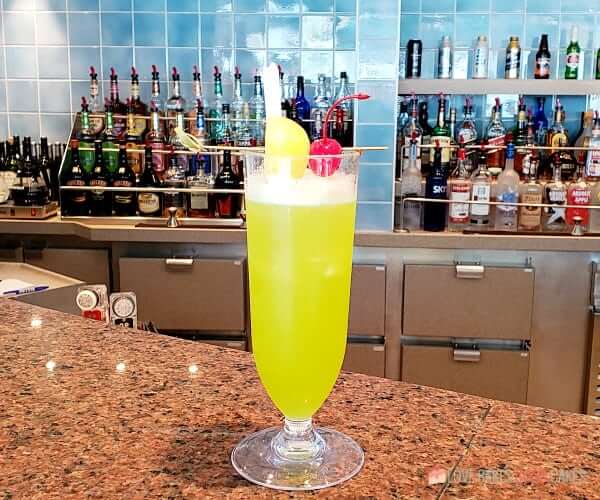 10. Unpack
Of course, unpacking has to be included in the top ten must-dos on embarkation day. Once things have settled down a bit, this is the perfect time to unpack and set up your room. Your room is a space all your own, so don't be afraid to spread out! Hang up your clothes, layout your bathing suit, and make yourself at home! You'll be living here for a while, act like it!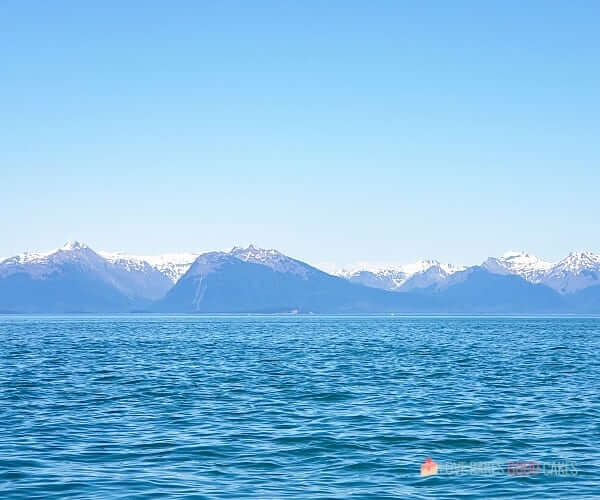 Follow these top ten must-dos on embarkation day, and you'll be ready to start your vacation off right!
Other posts you may enjoy