Depending on which cruise you've selected there is probably a wide selection of excursions, private tours, and other options available at each port of call. Whether you decide to stay on or go off the ship, there are a few things you might want to consider doing. Before you jump off the boat, here are ten things to do when you are in port.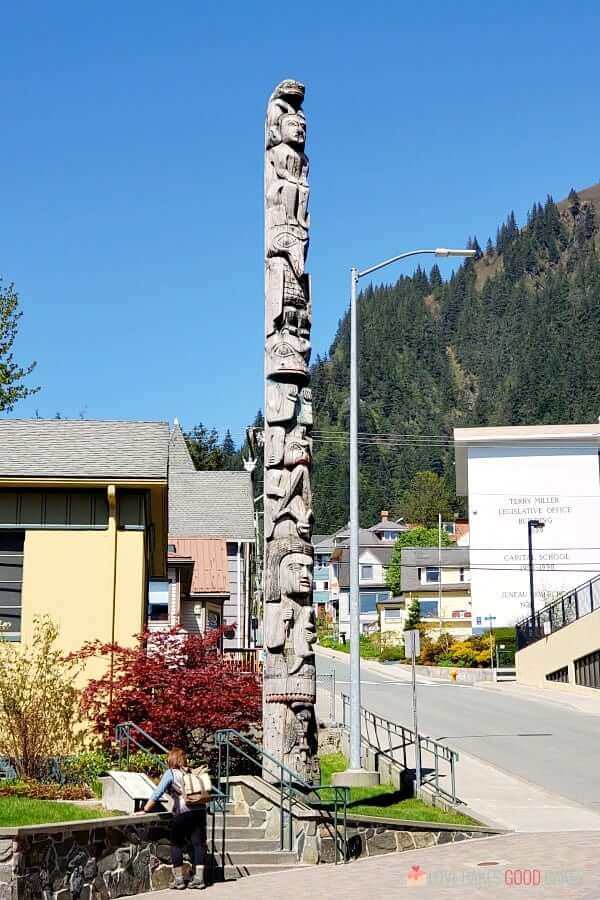 This post is a sponsored for Princess Cruise Lines. All opinions are honest and 100% my own.
10 Things to do When You Are in Port
Book an excursion through the ship
Book through the ship will not only guarantee that you don't miss the final call but if your excursion runs over, they'll wait for you to return. Princess Cruise Lines has an array of excursions for everyone! For the best experience, consider noting how strenuous the excursion is, any weight limits, etc.
Brian and I booked three different excursions on our Alaskan cruise. Since this was a vacation for us, we decided to choose excursions that were more low-key and didn't require a lot of physical activity beyond just walking.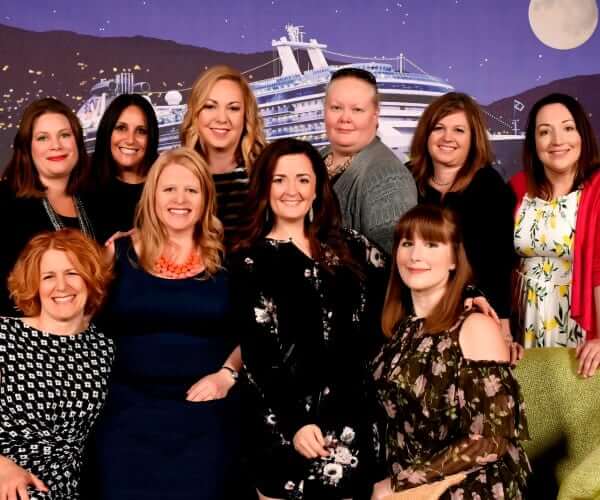 In Icy Strait Point, we joined a few people in our group and did the Whale Watching and Seafood Feast excursion. Then walked around the Hoonah shops before heading back to the ship.
In Juneau, we went to the State Museum and walked all over the area between there and the ship. We even found a spot for a late lunch that wasn't too crowded.
In Skagway, we rode a bus into Canada and then boarded the White Pass Rail for a truly breathtaking scenic tour. We went gold panning (and found real gold!!) and had a BBQ lunch.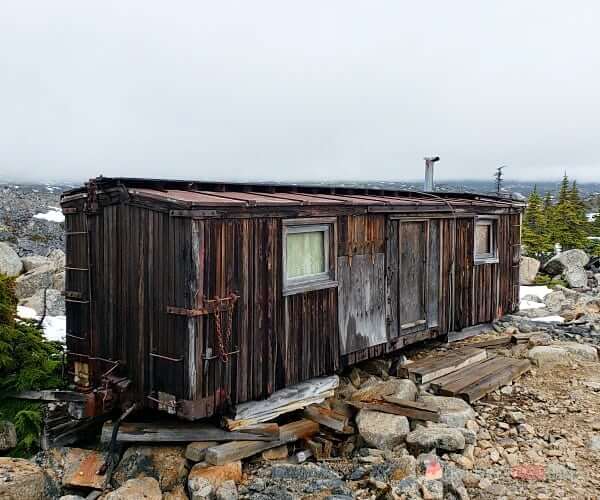 Stay on the ship
Staying on the ship might sound like a silly way to spend your vacation, but the pools will be less crowded, and you can enjoy the cruise amenities without all the people. Enjoy a late breakfast once everyone has gotten off the ship, or even an early lunch.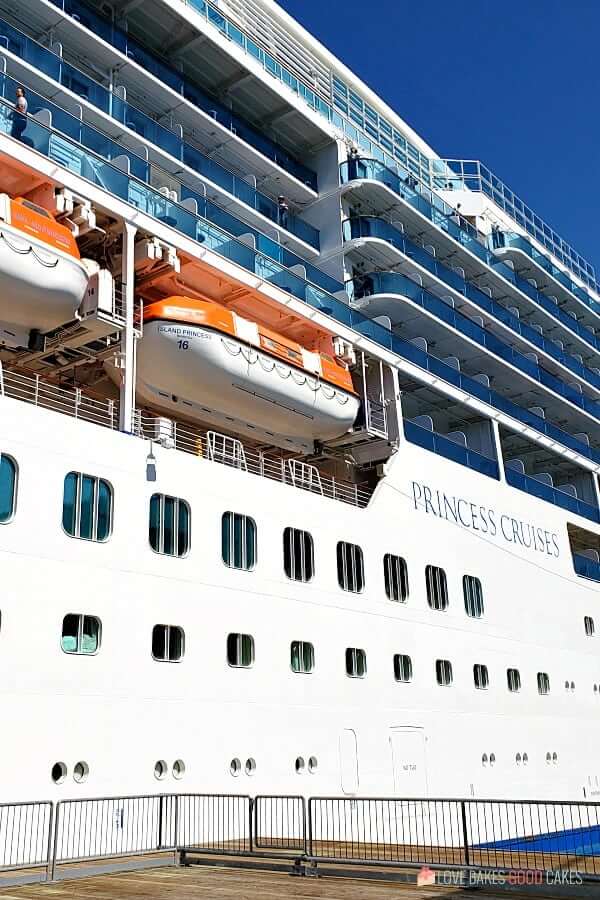 Head to the beach
Many ports of call will have fabulous beaches, and the best part is that many of them are cheap or even free! While you will have to find your own transportation, it might be worth looking into.
Although there were beaches on our Alaskan cruise … it was way too cold to be out there sunbathing! We enjoyed the beaches from the comfort of our tour boat, along the pathways to the shops, or on our bus ride! LOL. However, if you are heading someplace much warmer, sticking your toes in the sand might be a great choice!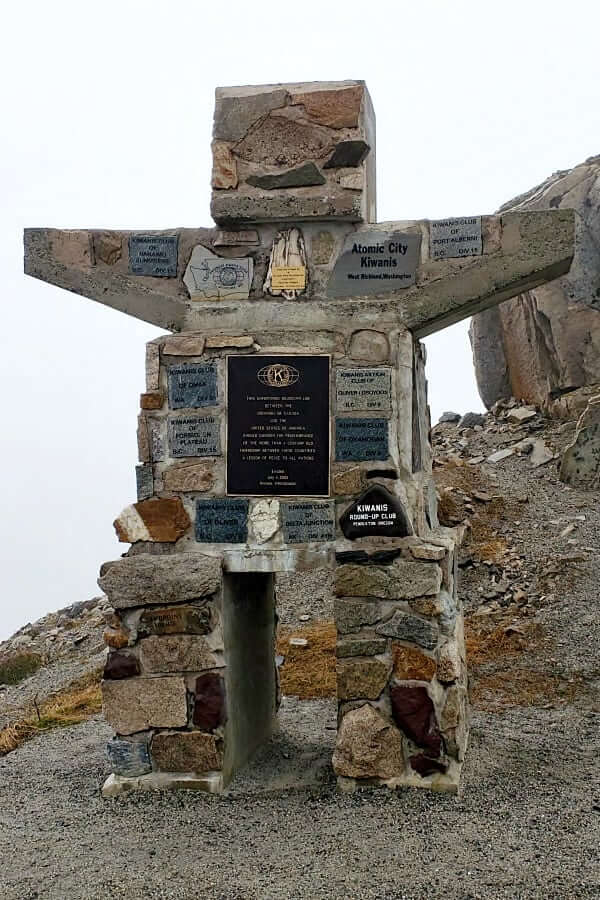 Be a tourist
Many excursions focus on sites or don't let you explore different areas of each city. Consider being a tourist and doing your walking tour through the city.
Brian and I decided to go our own way in Juneau. After visiting the State Museum, we walked all over the downtown area and just soaked up the local vibe. Most things were in easy walking distance from the cruise ship and it was a great way for us to burn some calories after all of the yummy food we had eaten on the trip thus far!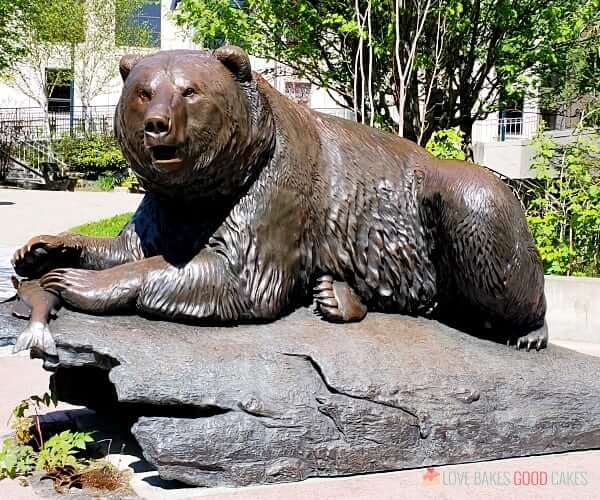 Do your own excursion
For boats that will be docked for a long period of time, it might be such a bad idea to consider doing your own excursion. Look through companies in the city where you're visiting, or DIY your own and go exploring!
Brian and I ventured out on our own in Juneau. We figured it was such a nice day and we weren't really ready to head back to the ship once our excursion was over – so we extended it on our own! We took note of how far we were away from the ship and how long it would take us to get back, just in case. Spending time doing what we wanted to do away from everyone else made for a nice day and gave us a few extra memories!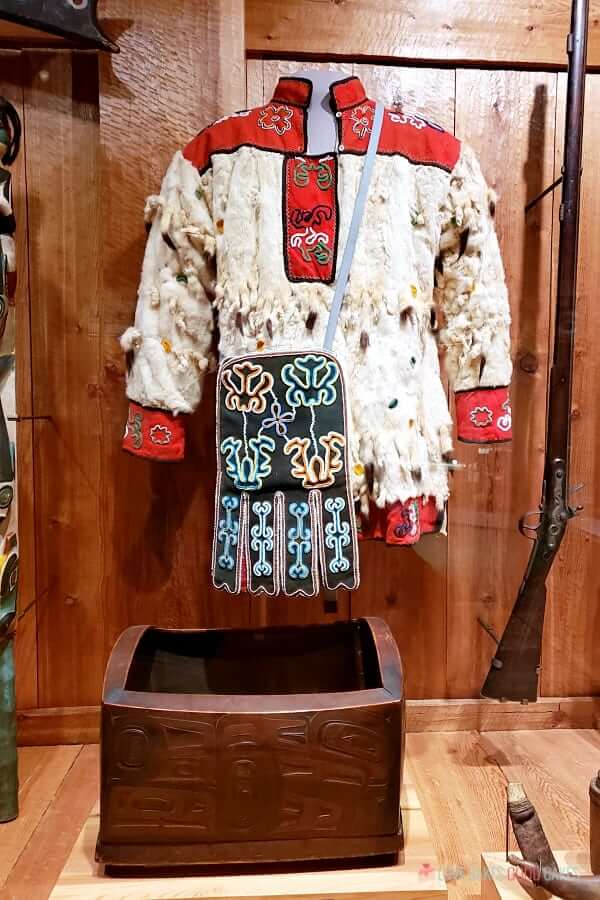 Enjoy the local cuisine
Many touristy hotspots will be there right when you get off the boat, but if you wander a little further you may find some great restaurants within walking distance of your boat!
As I mentioned above, Brian and I decided to extend our Juneau excursion by checking out the town on our own. After walking all over the downtown area of Juneau, we were hungry. We thought about heading back to the ship to eat but instead decided to find a local restaurant. I'm sooo glad we did.
We ended up at Twisted Fish Company Alaskan Grill. I couldn't decide what to order so I asked the server what the most popular items were on the menu to which he told me the Fish and Chips or the Fish Taco Pizza seemed to be some of the most loved items. I love tacos (and pizza!) and the thought of combining them sounded awesome, so I went with the Fish Taco Pizza. It was a good call. One of these days, I am going to create my own variation of a Fish Taco Pizza!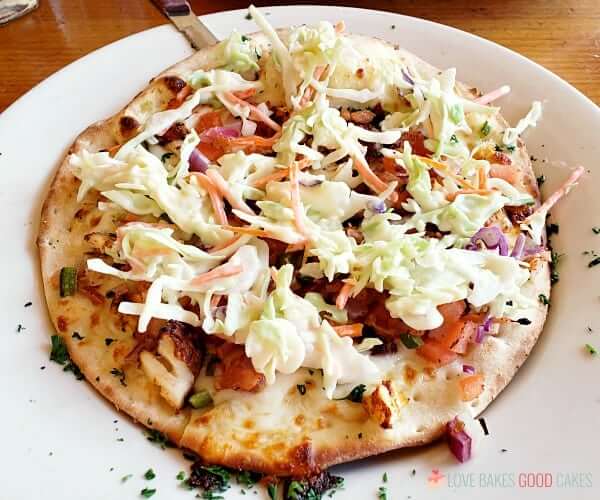 Book a salon or spa appointment
For those who want to stay on the boat, this is when you'll be able to score a great spot for a salon appointment. Since most of the people will be off the ship, you can expect open slots and low wait times.
When cruising with Princess Cruise Lines, a visit to Lotus Spa needs to be on your agenda at some point during your trip. My only regret is that Brian and I booked our appointment for our couple's massage two days before we disembarked … I wish I could have squeezed in one more appointment before returning home! It was so relaxing and I felt like a new person afterward!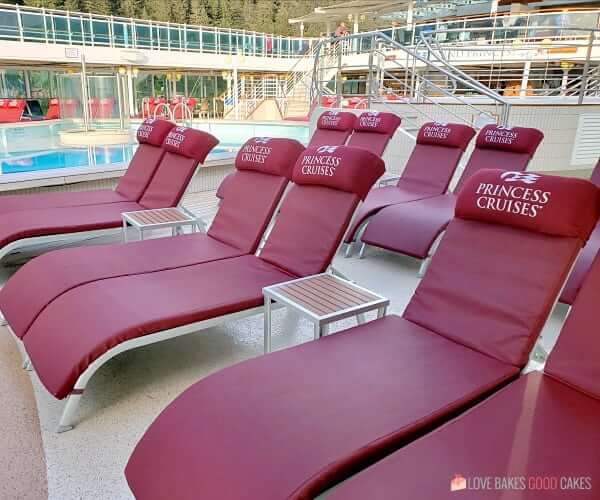 Do some shopping
Many ports have shopping close by, or it is a short drive away. Shopping is always a great time, and you can explore the city at the same time.
Even though we didn't buy a lot of stuff, we enjoyed walking around the various shops. I had to restrain myself on a few occasions knowing we had limited space in our suitcases for souvenirs.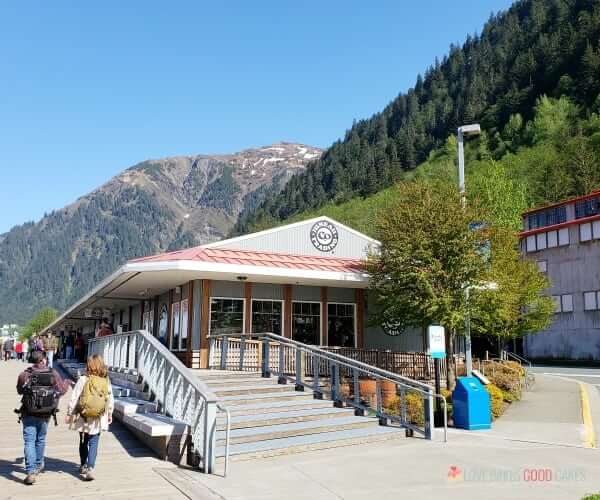 Grab a souvenir
This one ties in with shopping. However, I will suggest something different. Rather than hitting the gift shops, look around for something unique (that customs won't mind) that you can take back to remember your trip. Perhaps it will only be a photo, but it will be more unique than a keychain.
I like to collect Christmas ornaments from places we visit, so when Brian and I walked around the shops in the different ports, finding Christmas ornaments and a few souvenirs for our kids were on my list of priorities.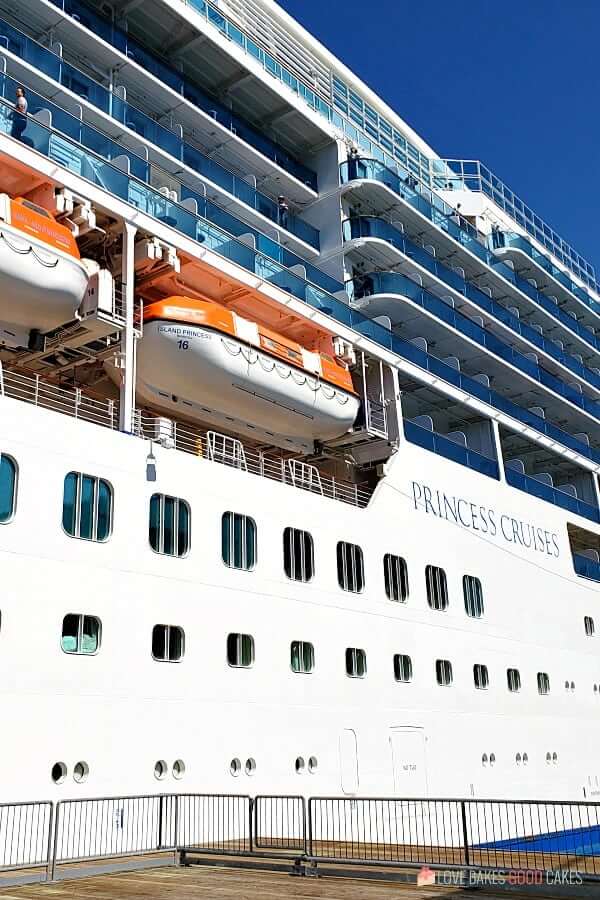 Spend some time away from your group, or with them
If you are traveling with a group, going to shore together can be a great way to meet back up. If you've been spending all day and night with them on the ship, maybe picking different shore excursions won't be such a bad thing.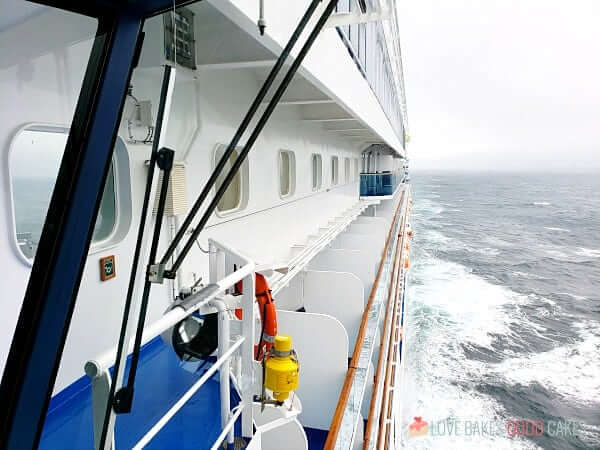 Going to different ports of call is half the fun of taking a cruise vacation! Don't miss your opportunity to score some fun adventures or amazing memories while your ship is in port.
Other posts you may enjoy