The jarred stuff doesn't even compare to Homemade Alfredo Sauce! Let me show you how quick and easy it is to make from scratch!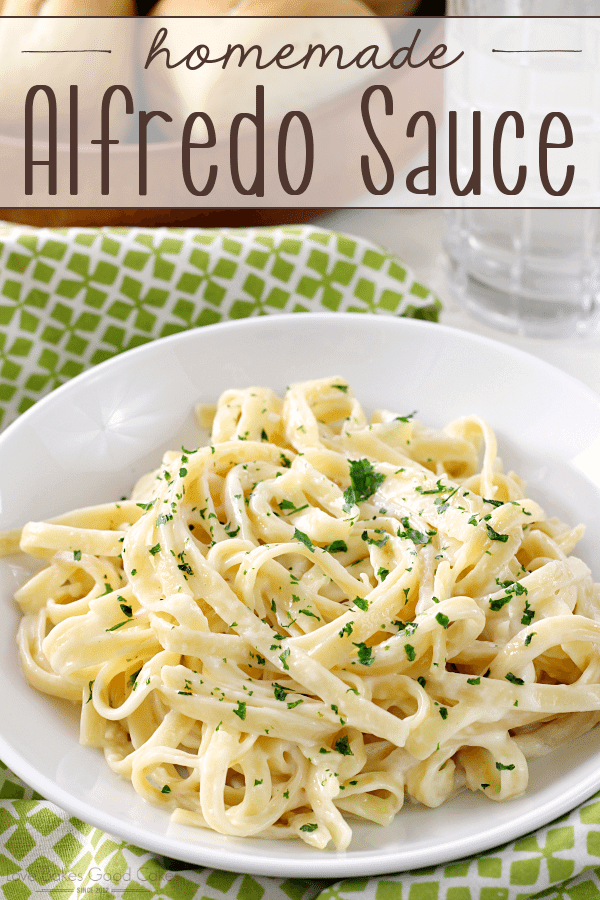 This recipe couldn't be easier … Four ingredients and ten minutes are all you need for Homemade Alfredo Sauce! Once you try it, I'm convinced you'll ditch the jarred stuff!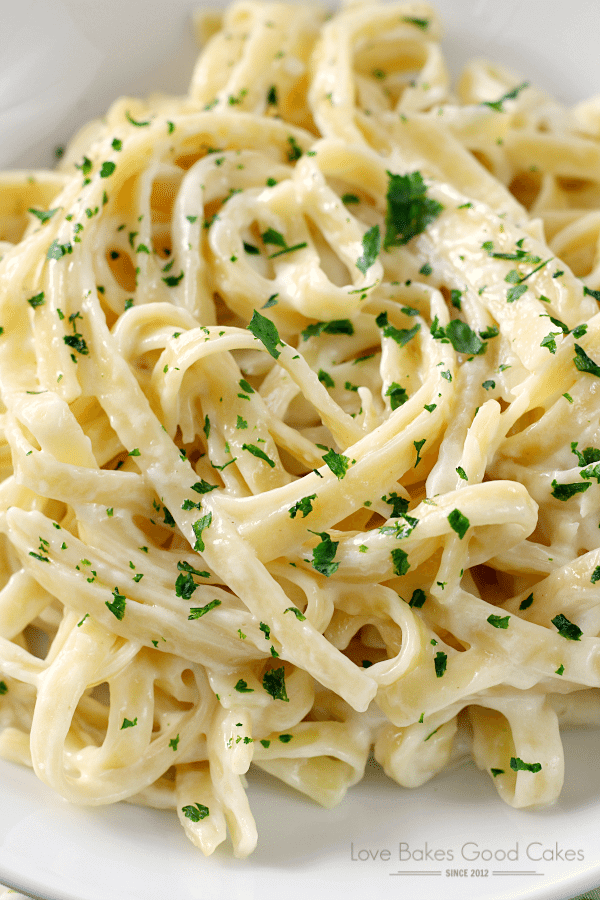 I've met so many people who didn't realize how easy it is to make your own Alfredo Sauce – and I'm hoping to make a believer out of you if you aren't already! A few common ingredients make the most amazing sauce – butter, heavy cream, freshly minced garlic, and freshly shredded Parmesan cheese. I can't stress enough how important it is to use good quality ingredients – buy real cheese and skip the stuff in the green shaker canister!
Just to show you how easy this is to make, I made a short little video clip ….
Wasn't that easy?!
When you're looking for a quick and easy dinner idea, this Homemade Alfredo Sauce fits the bill! Pair it with your favorite pasta for a dish the entire family will love … and leave that jarred stuff at the store! This recipe tastes so much better and it's just as easy!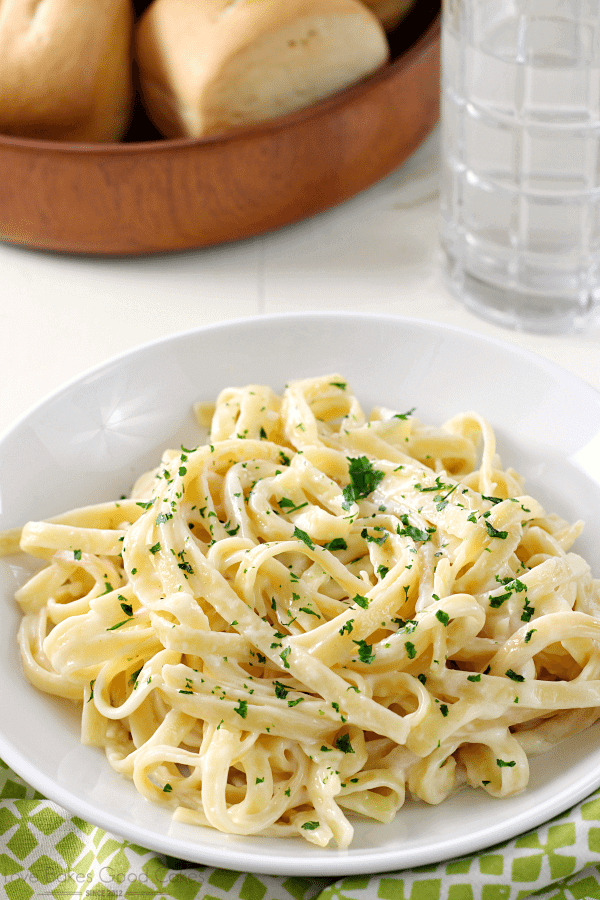 Homemade Alfredo Sauce
by Jamie @ Love Bakes Good Cakes
Prep Time: 5 minutes
Cook Time: 10 minutes
Yield: 4 servings
Ingredients
¼ cup (4 tbsp. or ½ stick) butter
1 cup heavy cream
2 cloves garlic, minced
1½ cup freshly grated Parmesan cheese
Instructions
1. Melt the butter in a saucepan over medium-low heat. Add the heavy cream and allow to simmer for 5-7 minutes. Add the garlic and Parmesan and whisk continuously until the cheese in completely melted.
2. Use in your favorite recipe or serve with cooked pasta of your choice.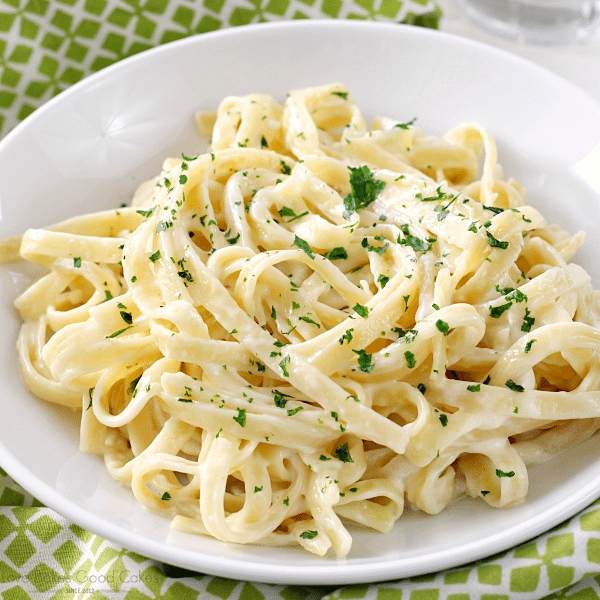 Other Posts You May Enjoy:
Creamy Chicken Cordon Bleu Pasta Casserole