**Click HERE to enter the Crayola giveaway!!**
I've just got to say, I have an
awesome
husband. I have been having problems with my computer recently (as many of you know) ... and Brian had watched me suffer enough. He got me a new computer! :) Yay ... Now I can start
stalking
visiting y'all more frequently - through
Facebook
,
Pinterest
,
Twitter
,
Google+
and of course, all my lovely bloggy friends - through your blogs and I can finally catch up my Google Reader! I've provided my links in case you want to
stalk
keep up to date with what's going on in my neck of the web. Now I've got to get used to some new stuff, but it's all good - I'm a happy gal!
Speaking of my husband - The first time I made this for my family, we were getting ready to head down to Wilmingon, North Carolina for the weekend. The breakfast was great, the trip was not.
Brian and I got into a huge fight over Facebook in the hotel lobby while we were there .... No lie. (Not my proudest moment either, by the way). He posted something that I didn't feel was everyone's business on his wall. Of course, like moths to the flame, when you post something like that - everyone sees it and comments. You can't make people "unsee" it after they've seen it .... and I was mad (to say the least). We resolved our differences and I think it's fair to say, we both learned a lesson that day. For me, I needed to pick a better time and place to have that confrontation .... and Brian, well, he hasn't posted any Facebook statuses like that since! LOL.
When Brian sees this Brunch Pizza on the menu now, he always says "uh-oh". For the record, I am no way trying to make him relive that day when I make this - but we remember this breakfast and that fight from our trip. We laugh about it now and consider it a lesson learned! ;)
We like to serve this Brunch Pizza with fresh fruit. I have also made this with a pound of bacon in place of the sausage and I have also mixed half a pound of each, sausage and bacon. You can't go wrong. Use what you know your family will love. You can also add a few veggies if you want!
Brunch Pizza Squares
1 tube (8 oz.) refrigerated crescent rolls
¾ cup shredded Cheddar cheese
Preheat oven to 400°F.
In a skillet, cook and crumble the sausage over medium-high heat until no longer pink; drain. Spray a 13x9x2-in. baking dish with cooking spray. Unroll the crescent rolls into pan. Press dough evenly on the bottom and slightly up the side of the pan, making sure to seal the seams. Sprinkle the cooked sausage over the crescent rolls. In a medium bowl, whisk the eggs, milk and pepper until combined. pour over the sausage. Sprinkle with cheese. Bake uncovered for 15-17 minutes or until golden brown and the cheese is melted.
I hope you enjoy!
Shared at these fun parties!
Don't forget to like, share and comment ♥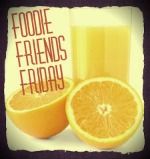 Copyright © Love Bakes Good Cakes 2012 All Rights Reserved