Tailgating Menu Plan – Your Tailgating Menu just got easier with these 12 recipes perfect for game day!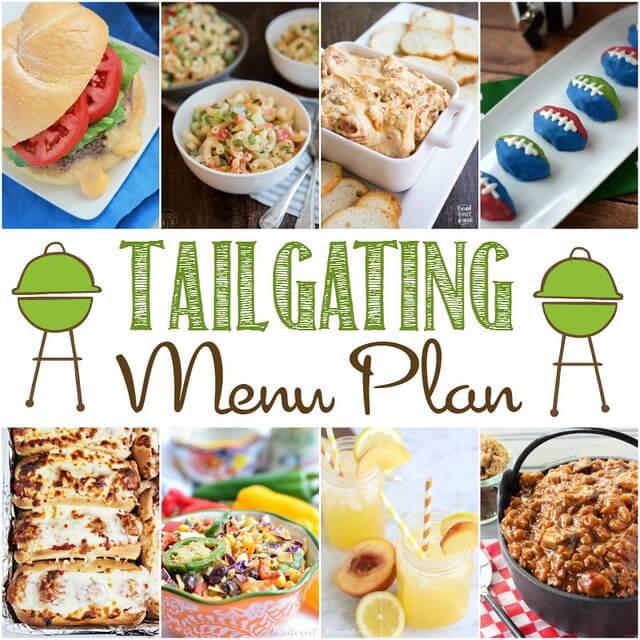 Tailgating Food
My favorite part of football season is the food. I love making all kinds of yummy treats and snacks to enjoy while watching the game.
Sometimes I need inspiration. I thought you might too. So, I've put together a few recipes perfect for game day.
If you're looking for some great tailgating recipe ideas … look no further! With the help of my bloggy friends, I've gathered 12 recipes that are sure to make your menu easy and delicious! With this Tailgating Menu Plan, we've got you covered on appetizers, sides & salads, main dishes, beverages, and desserts! Enjoy!
Appetizers
Salads & Sides
Main Dishes
Beverage
Desserts
Other recipes you may enjoy