These Italian Chicken Strips are a meal my kids just love! Plus, I love knowing that we are eating real chicken and not some kind of weird science experiment and conglomeration! Sorry, homemade is always better quality and better tasting in my opinion!
We eat about half of this recipe for dinner one night and the rest gets put in the freezer for another night! Is there anything better than getting 2 (or more) meals while doing the "work" for one?!
This recipe is easy to double too – just use the full containers of breadcrumbs and Parmesan cheese – and double the remaining ingredients! My family of 7 can easily get 4-5 meals out of 6 pounds of chicken strips!
These strips are super simple to make and your family will love them! Enjoy!

Italian Chicken Strips
Yield: 3 lbs. of chicken strips or 10-12 servings
1 cup Italian-style dry bread crumbs
1 cup grated Parmesan cheese
1 tbsp. Italian seasoning
1 tsp. garlic salt
6 eggs
¼ cup water
3 lb. boneless, skinless chicken breasts, cut into ½-in. strips
Vegetable oil, for deep-fat frying
In an electric skillet or deep-fat fryer, heat about 1-in. of oil to 375°F.
In a medium bowl or pie plate, combine the breadcrumbs, Parmesan cheese, Italian seasoning, and garlic salt.
In a pie plate, beat the eggs and water.
Dip the chicken strips into the egg mixture, then shake into the crumb mixture, coating well.
Fry the chicken in batches until golden brown and cooked through, turning to cook all sides if necessary. Drain on paper towels.
Serve immediately or cool and freeze for up to 3 months.
To use frozen chicken strips: Bake on an ungreased baking sheet at 350°F. for 15-20 minutes or until heated through.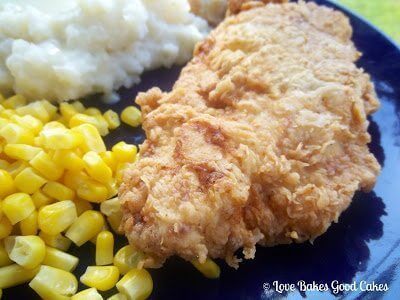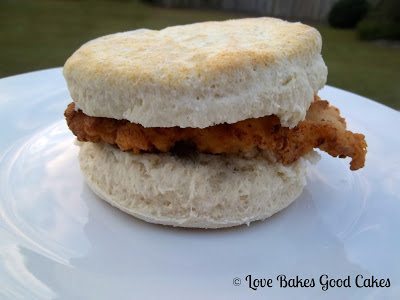 I hope you enjoy! Shared at these
fun parties!
Don't forget to share and comment ♥
Copyright © Love Bakes Good Cakes 2012-2013 All Rights Reserved