This is a sponsored post for HemisFares™ brand that is available exclusively at Kroger family of stores. All opinions are honest and 100% my own.
This Ginger & Garlic Green Tea Stir Fry has a healthy mixture of veggies and tofu infused with a delicious garlic, ginger, and green tea sauce.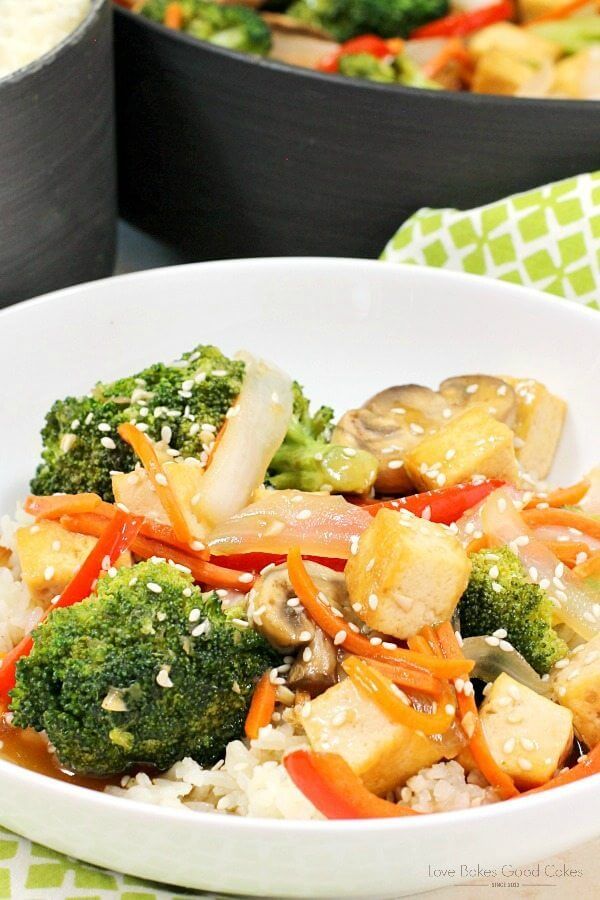 I started off 2017 promising myself that I would try to incorporate more fruits and veggies, and meatless dishes into my family's menu. We've been doing a pretty good job with our goal. Through the months, I have found that stir-fries full of veggies are a big hit with my family – and they're a great way to get my kids to eat lots of veggies willingly!
But here's the thing … as much as I love all of those sticky, sweet sauces you usually associate with stir-fry, I really wanted to keep things on the lighter side.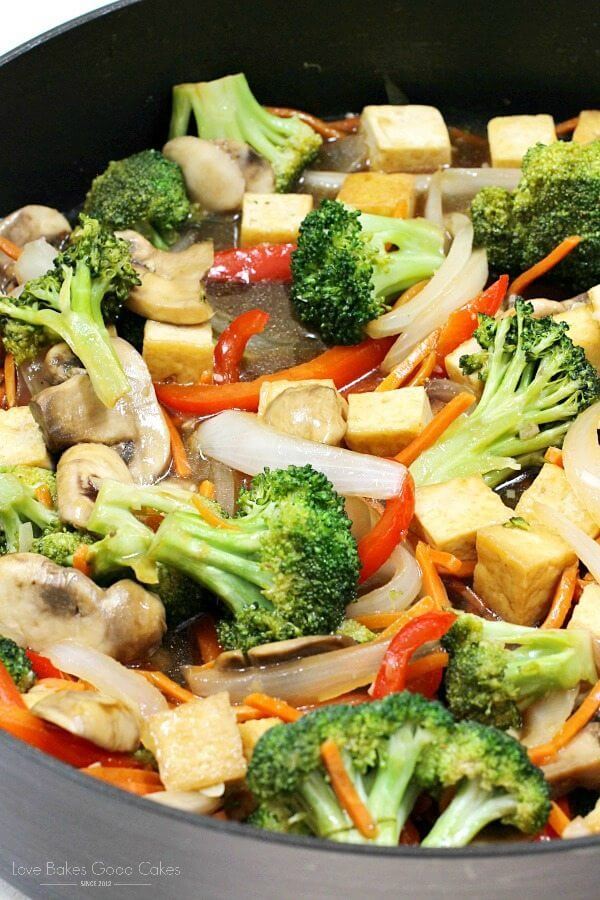 One of my favorite things right now is HemisFares Green Teas. Have you tried them yet?
I first tried green tea at one of our local restaurants when we lived in North Carolina. I've tried a few brands over the years, and just discovered HemisFares Green Teas available at my local Fry's Food Stores. Not only has it become my favorite green tea to drink, but I have also loved experimenting with it by adding it to recipes – like this Garlic & Ginger Green Tea Stir Fry! Next up, I want to try it in cookies … shortbread perhaps?! … I know it sounds crazy, but I think it will be awesome!
There are three varieties of HemisFares Green Tea:
FIND NO. 61 – HemisFares Sencha Loose Leaf Green Tea: This is Japan's most popular green tea, processed using traditional steaming and drying methods. It is celebrated for its aroma and savory flavor. It pairs well with traditional Japanese cuisine.
FIND NO. 62 – HemisFares Genmaicha Toasted Rice Loose Leaf Green Tea: A traditional blend of Japanese green tea and roasted rice. It produces a warm, nutty flavor. Its mild taste makes it an ideal after-dinner tea.
FIND NO. 63- HemisFares Hojicha Roasted Ground Loose Leaf Green Tea: A blend of roasted green tea leaves and stems. It has a pleasant sweetness with a roasted barley fragrance. It pairs well with chocolate and other sweets, making it an ideal dessert tea.
These teas are so flavorful, you should definitely give them a try! They are great for drinking, as well as using in recipes! The teas are imported from Japan, in the fertile valleys that centuries of mastery culminate in the cultivation of the finest Japanese tea leaves. This long tradition is evident in every sip of HemisFares Green Tea.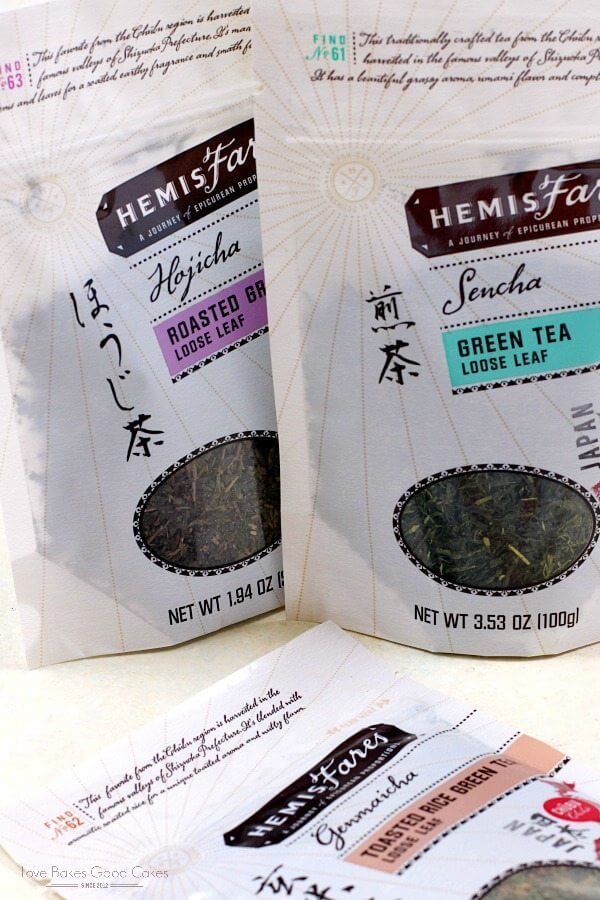 If you've never heard of HemisFares brand, it is unlike any other! With individually sourced, crafted and imported products from the country of origin and sealed with a unique "find number," HemisFares is all about bringing the absolute best from a country back to your local Kroger family of stores.
For more information on HemisFares you can check out the website HemisFaresFinds.com or facebook.com/Hemisfares.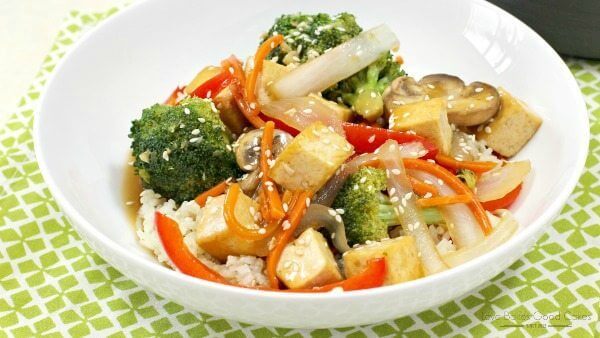 Garlic & Ginger Green Tea Stir Fry
Yield:6 servings
Prep:10 minutes
Cook: 12-15 minutes
INGREDIENTS

For the green tea:
4 cups water
4 tsp. HemisFares Sencha Loose-Leaf Green Tea
For the Jasmine Green Tea Rice:
1½ cups jasmine rice
3 cups green tea, made above
½ tsp. salt, optional
Sauce:
½ cup low-sodium soy sauce
¼ cup rice vinegar
¼ cup vegetable oil
¼ cup green tea, made above
3-4 cloves garlic, minced
2 tbsp. freshly grated ginger
2 tbsp. honey
2 tbsp. cornstarch

Stir Fry:
2 tbsp. vegetable oil, divided
14 oz. extra firm tofu, cut into bite-sized cubes
1 medium onion, chopped into chunks
1 red bell pepper, chopped into strips
1 large carrot, cut into matchstick pieces
12 oz. broccoli, cut into bite-sized pieces
8 oz. mushrooms, sliced
For serving:
toasted sesame seeds, optional
DIRECTIONS
For the Green Tea:
Place water in a medium saucepan. Bring to just before boiling. Remove from heat and add loose tea leaves. Cover and allow to steep to 2 minutes. Strain tea through a mesh screen into a clean container. Discard tea leaves.
For the Jasmine Green Tea Rice:
Cook rice according to package directions, substituting green tea for the water.
For the Sauce:
In a medium bowl, combine all of the sauce ingredients with a whisk. Set aside.
For the Stir Fry:
Heat a large skillet with 1 tbsp. oil over medium-high heat. Add the tofu pieces and brown on all sides. Remove the tofu to a paper towel-lined plate and set aside.
In the same skillet, add the remaining 1 tbsp. oil over medium-high heat. Add the onions and carrots, cooking one minute. Add the red bell pepper strips, carrots, broccoli, and mushrooms. Cook and stir for 3-5 minutes or until the vegetables are barely tender-crisp.
Whisk the sauce to make sure the ingredients are evenly distributed and then pour the sauce over the vegetables. Cook and stir for 2-3 minutes or until the sauce thickens slightly and the vegetables are tender-crisp.
To serve:
Serve stir-fry over rice. Garnish with sesame seeds, if desired.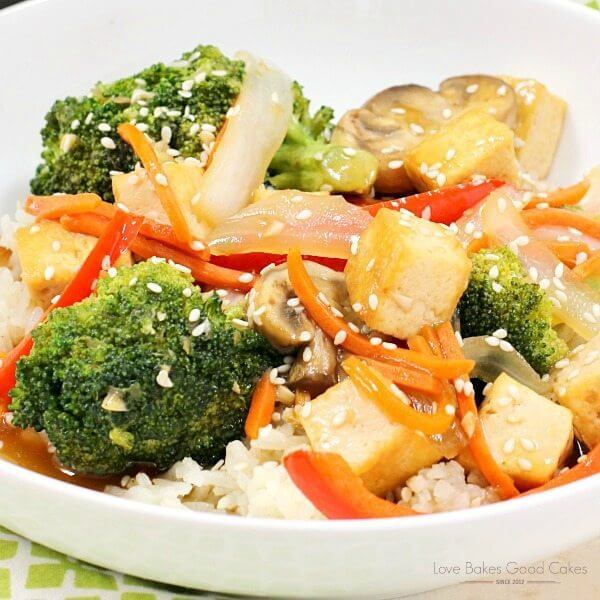 Other Posts You May Enjoy: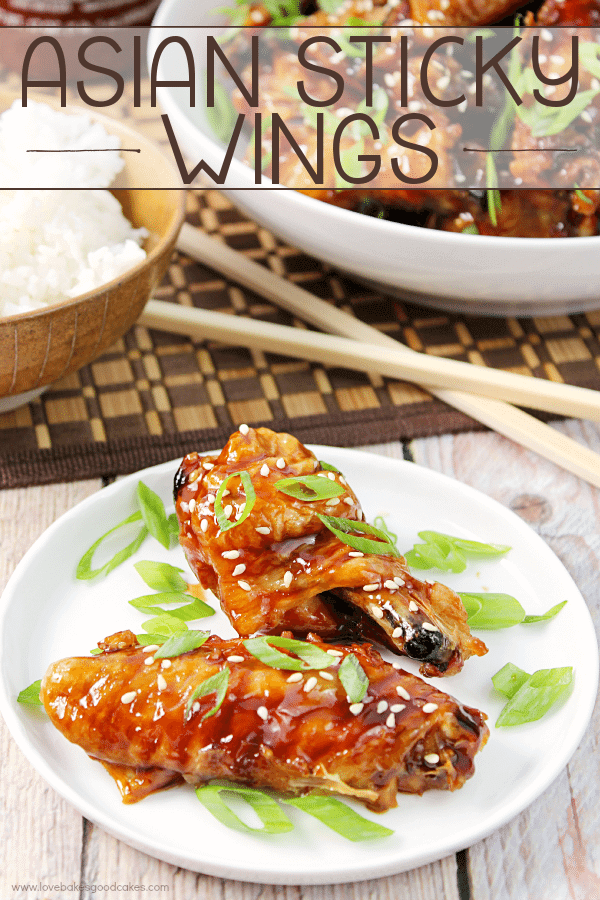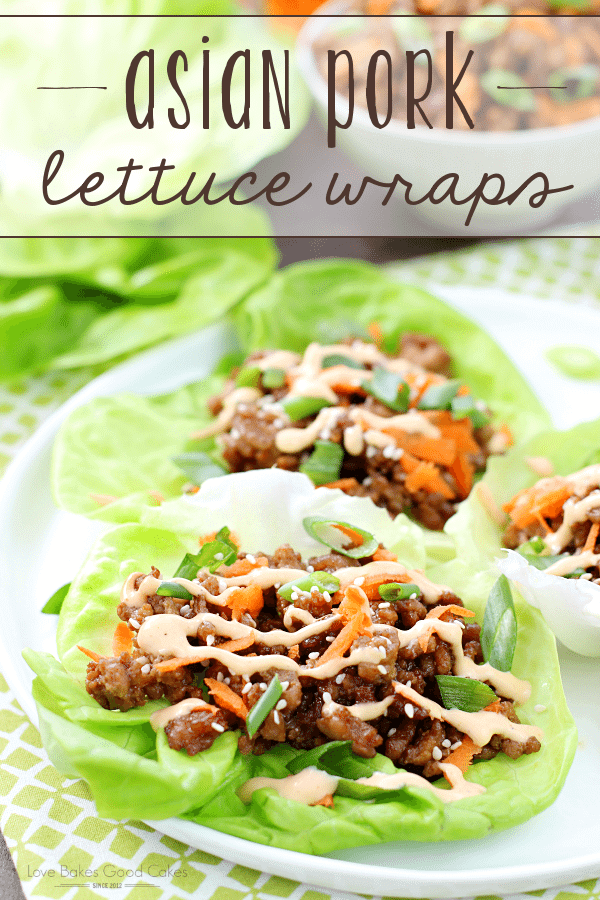 Reader Interactions