Remember how I told y'all some of my favorite cookbooks and recipes come from Taste of Home? No joke, I have found so many great recipes over the years. I never have to wonder if the recipes from Taste of Home will be good ... I know they will be!
I first tried this recipe a few years ago. I originally found it in one of my annual cookbooks. This soup is nice for those times when you want something quick, filling and budget-friendly. The flavor is so addictive and pleasant. Served with your choice of bread, rolls or biscuits - this soup is a great way to warm up and fill up!
Yield: 6-8 servings
1 pkg. (12 oz.) brown and serve sausage, cut into ½-in. slices
2 cloves garlic, minced
4 oz. fresh mushroom, cleaned and sliced
1 pkg. (5 oz.) scalloped potatoes
3 cups water
1 can (14½ oz.) chicken broth
1 cup half-and-half
1 cup (8 oz.) sour cream
2 tbsp. Dijon mustard
Paprika, optional
In a large saucepan, cook the sausage, garlic and mushrooms until the sausage is lightly browned, about 5-6 minutes. Stir in the contents of the potato and sauce packets. Add the water and broth. Bring the mixture to a boil. Reduce heat and simmer, uncovered, for about 15 minutes, or until the potatoes are tender. Stir in the half-and-half, sour cream and mustard. Heat through but DO NOT BOIL. Sprinkle with paprika if desired.
I hope you enjoy!
Shared at these fun parties!
Featured at Manila Spoon
Don't forget to like, share and comment ♥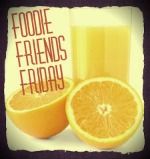 Copyright © Love Bakes Good Cakes 2012 All Rights Reserved