I shared this recipe over at Kathe with an E about two weeks ago. If you've never checked our her blog, you should! She hosts a fun party on Tuesday's too! I'm reposting this in case any of y'all missed it over there.
When I think of Fall, I think of comfort food. I am reminded of my Grandma's kitchen and all the wonderful things she made with love. I can only hope that one of these days, my own children and grandchildren will look at me and my kitchen with those same fond memories.
One of my family's favorite meals is this goulash. I love that it's an easy, one pot meal ... my family loves that it's tasty! I hope your family enjoys it as well!
One Pot Goulash
8 oz. fresh mushrooms, sliced
4 cloves of garlic, minced
1 can (29 oz.) tomato sauce
1 can (28 oz.) diced tomatoes, undrained
1 tbsp. Italian seasoning
1 tsp. crushed red pepper flakes
1-2 tbsp. Worcestershire sauce
Salt and pepper, to taste
2
½
cups uncooked elbow macaroni
In a 5 qt. pan, cook and crumble beef over medium-high heat until no longer pink. Add the onion, green pepper and mushrooms. Cook until tender, about 3-5 minutes. Drain if desired. Add beef mixture back to the pot and add garlic, water, tomato sauce, tomatoes, Italian seasoning, paprika, sugar, crushed red pepper flakes, Worcestershire sauce, salt and pepper. Bring to a boil, cover and reduce heat to medium-low. Allow to simmer for 15-20 minutes. Add the elbow macaroni and stir well. Return lid and continue to simmer for 15 minutes or until the noodles are done.
Allow to sit covered for 5-10 minutes and mix well before serving.
I hope you enjoy!
Shared at these fun parties!
Featured at Rhonda's Saucy Adventures, Ms. enPlace, Mandy's Recipe Box and Family Home and Life
**Don't forget to link up YOUR Soup Recipes HERE**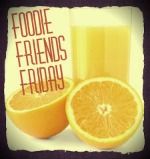 Copyright © Love Bakes Good Cakes 2012 All Rights Reserved