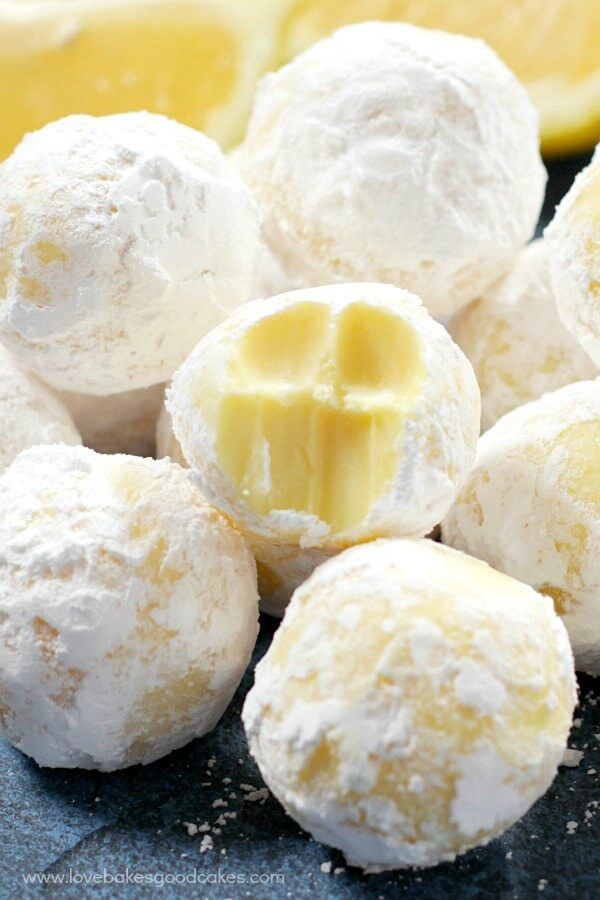 Lemon Truffles
If you love lemon – or know someone who does, you MUST make these White Chocolate Lemon Truffles asap! I know the word "truffles" sounds intimidating and all, but I assure you that they are easy to make! With the holiday season upon us, they make a great homemade gift for the lemon lover on your list. They also make a nice unexpected but tasty treat when added to your Christmas cookie tray! People will be asking you for the recipe!
This may sound strange to you, but one of the things I love about winter is the abundance of fresh citrus! Most people think of chocolate or peppermint during this time of the year, but I think of those, plus CITRUS! Living in Phoenix, lemons, limes, clementines, grapefruit, kumquats, and oranges are easily accessible this time of the year. I can pick them from my own tree or get some from my neighbors! As a matter of fact, when we moved into our house, one of the first things we planted was a lemon tree because I LOVE using lemon for cooking and baking!
Although these White Chocolate Lemon Truffles are great during the holiday season, please don't limit them to only the holiday season! They're great in the spring and summer as well! ? And really, with how easy and delicious these little creamy treats are, you'll want to make them all year long!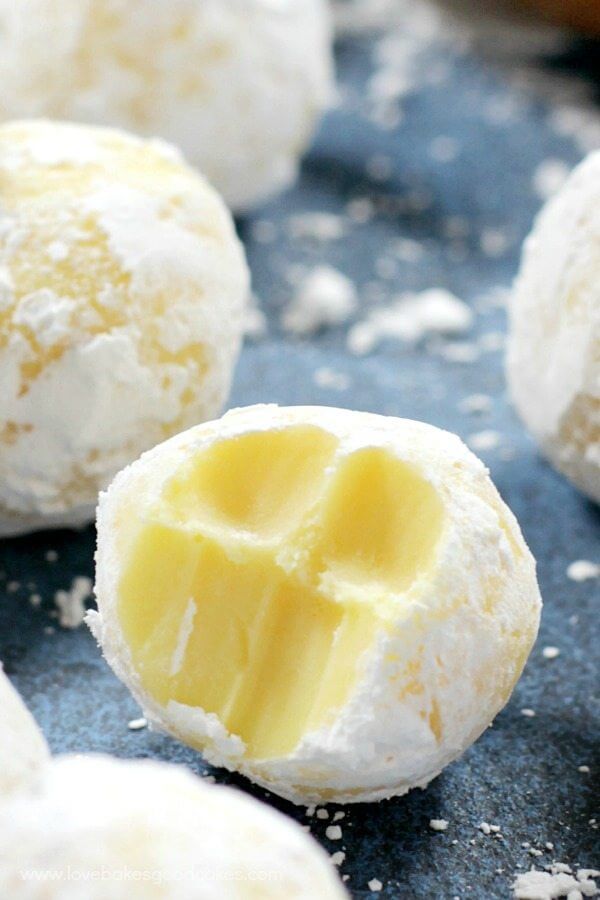 Other recipes you may enjoy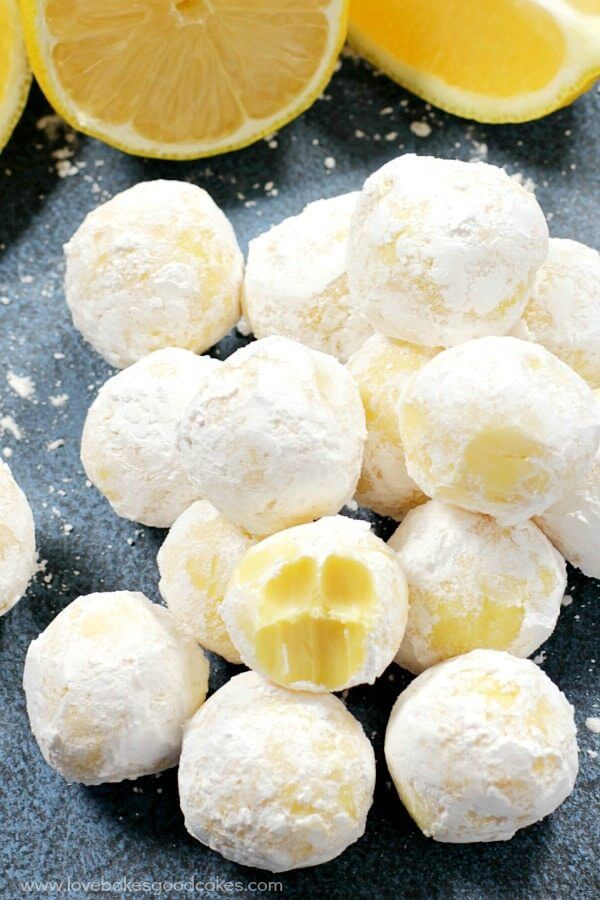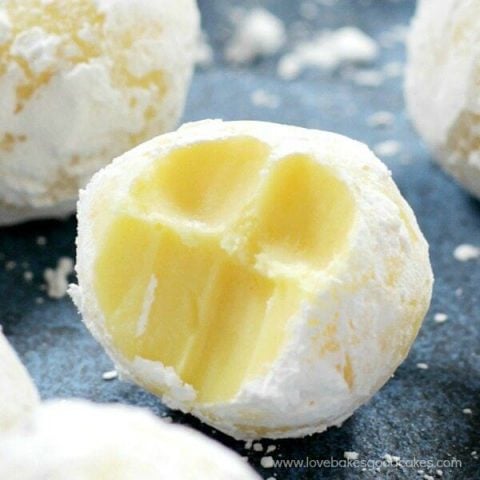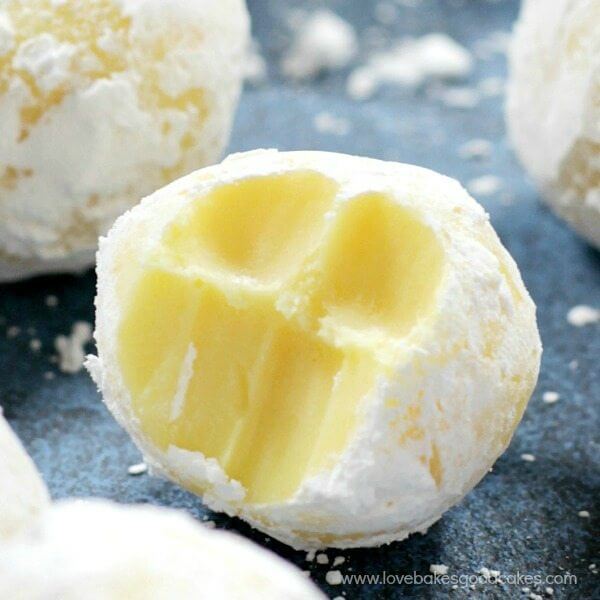 White Chocolate Lemon Truffles
These creamy White Chocolate Lemon Truffles will become a new holiday favorite! Perfect for gift giving or including on a cookie tray.
Ingredients
1 cup white chocolate chips
1/4 cup butter
Zest of 1 lemon
3 tablespoons heavy whipping cream
1/2 teaspoon lemon extract
2-3 drops yellow food coloring (optional)
1/4 cup powdered sugar
Instructions
Place the white chocolate chips in a medium mixing bowl and set them aside.
In a small saucepan, melt the butter with the lemon zest. Stir in the heavy cream and scald (bring just before boiling) the mixture. Pour the cream mixture through a fine-mesh sieve over the white chocolate chips. Add the lemon extract and optional food coloring, then stir until the mixture is smooth.
Cover and refrigerate the chocolate chip mixture until the mixture is firm enough to handle, about 30 minutes.
Scoop heaping teaspoonfuls of the chocolate chip mixture and form into balls. Roll the balls in the powdered sugar.
Refrigerate the truffles for at least 30 minutes before enjoying them.
Notes
Store the truffles in the refrigerator for up to 7 days. Freeze for up to 1 month.
Nutrition Information:
Amount Per Serving:
Calories:

122
Total Fat:

8g
Saturated Fat:

5g
Cholesterol:

15mg
Sodium:

12mg
Fiber:

1g
Sugar:

11g
Protein:

1g