30 turkey-inspired crafts, DIY decor ideas, and recipes. Includes turkey recipes and treats, craft activities, and festive decor ideas,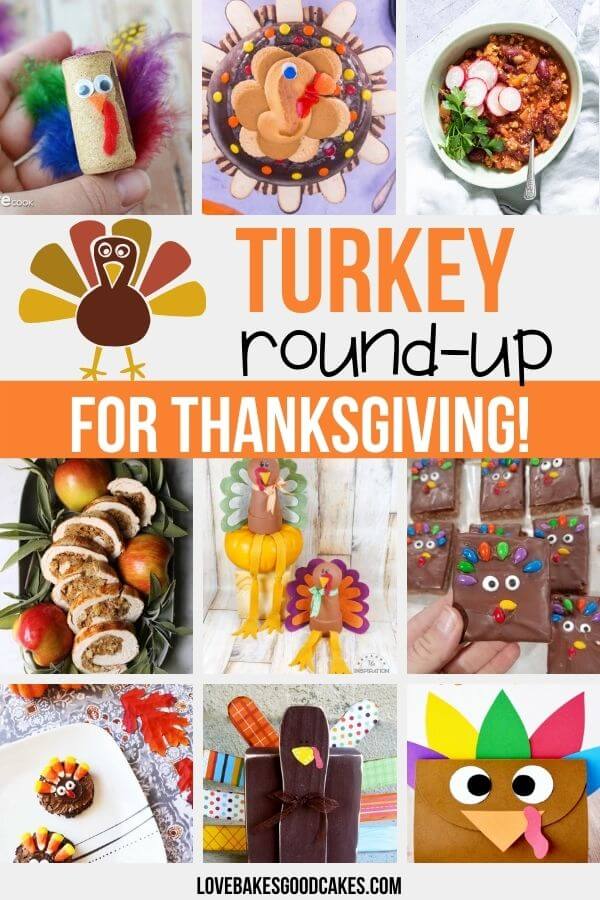 Turkey Inspiration
Happy Thanksgiving, friends! I love the holidays. Don't you? It's a time to share the extensive creativity we all have in celebrating special moments together. Thanksgiving is no exception. So for today's post, I've rounded up some pretty awesome turkey ideas. I've got everything from crafts, decor tutorials, and turkey-inspired recipes from some of my blogger friends worldwide!
Whether you are looking for that perfect turkey recipe or treat, in need of finding some fun craft activities to keep the kiddos busy or want to try your hand at creating some festive decor for the house, there are definitely plenty of turkey-inspired ideas on this list for you!
Before we get to all of the turkey stuff, I woudl ike to drop a plug for a few of my favorite Thanksgiving recipes …
Thanksgiving Recipes on Love Bakes Good Cakes
And let you know how to connect with me …
Let's check out all of that turkey inspiration …
30 Turkey-Inspired Crafts, DIY Decor Ideas, and Recipes.
30 turkey-inspired crafts, DIY decor ideas, and recipes.
Originally published on November 28, 2013. Updated on April 24, 2021.