Slow Cooker Salsa Verde Chicken – Chicken breasts slow-cooked in salsa verde sauce making the perfect addition to tacos, burritos, and so many other dishes!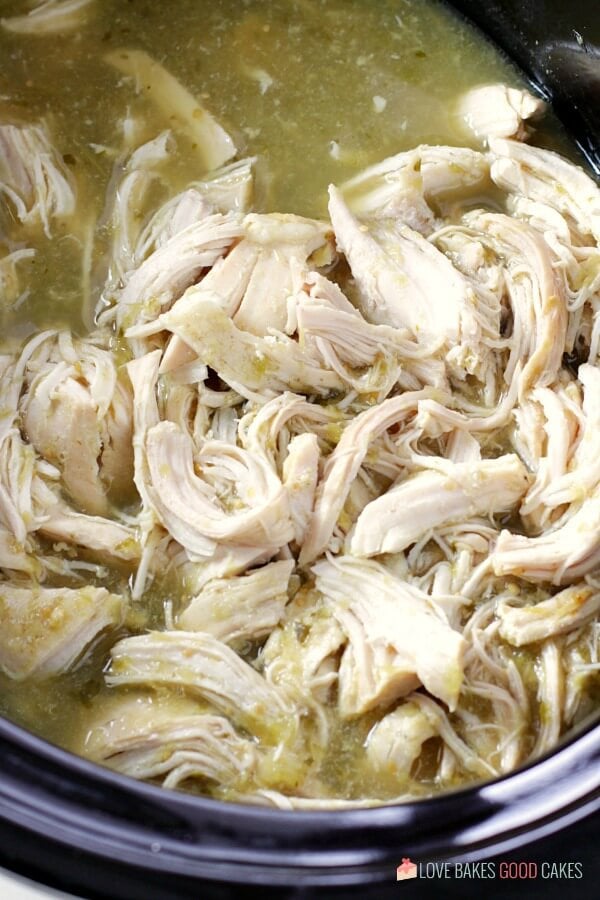 Salsa Verde Chicken
At the beginning of the new year, I saw so many people doing pantry challenges. I decided to jump in and do a pantry challenge to use up some of the stuff we've been "collecting" in our pantry, as well as a way for us to help cut our grocery budget for the month. I found all kinds of random things I had to find a use for – and soooo many things I had forgotten I had ever bought! Does that ever happen to you? ?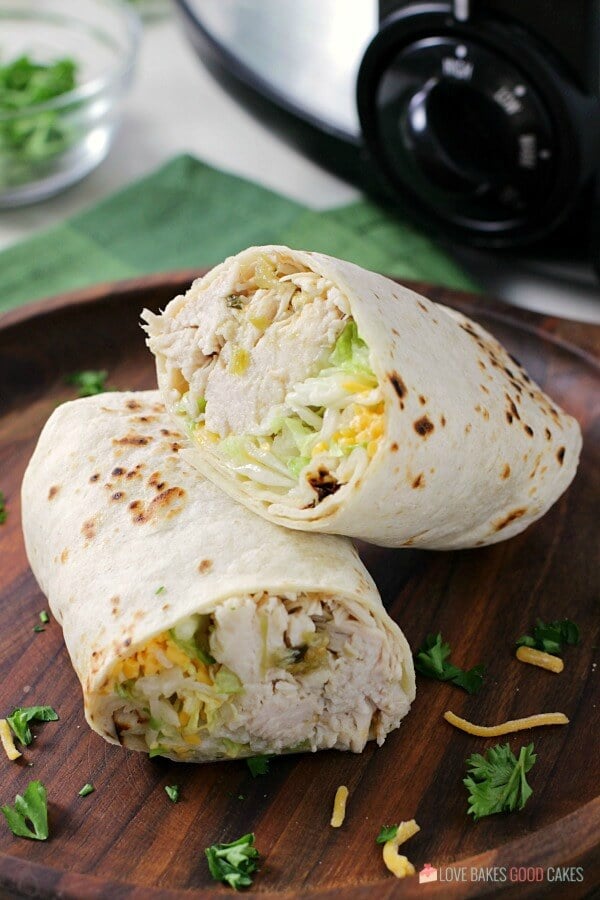 One of the things I found in our pantry was a bottle of salsa verde and I'll admit I was kinda excited because I already knew what I wanted to make with it! I had originally bought it to make this Slow Cooker Salsa Verde Chicken. Somehow, I must have forgotten about it because I never made it. Running across it again, I knew I needed to make this for dinner and share it with you! Everyone needs more easy and versatile dishes like this!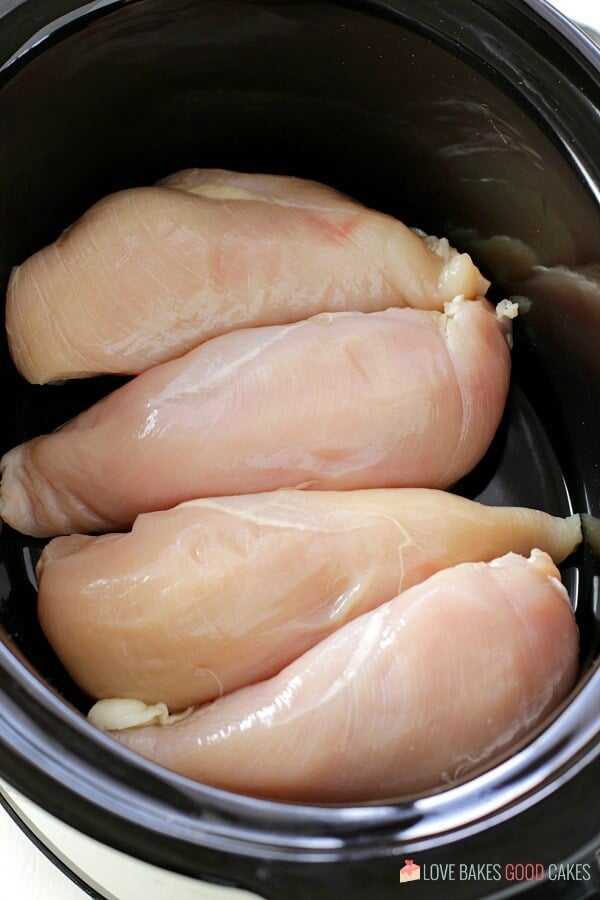 What is Salsa Verde Chicken?
Salsa Verde means "green sauce" in Spanish. The sauce is typically made with tomatillos, jalapeno and/or other peppers, onion, cilantro, and sometimes lime juice. The spiciness level can range anywhere from mild to very hot. Therefore, Salsa Verde Chicken is chicken that has been cooked in or with Salsa Verde.
In this recipe, chicken is slow-cooked with salsa verde sauce and then shredded, making it super easy to use in any recipes you like.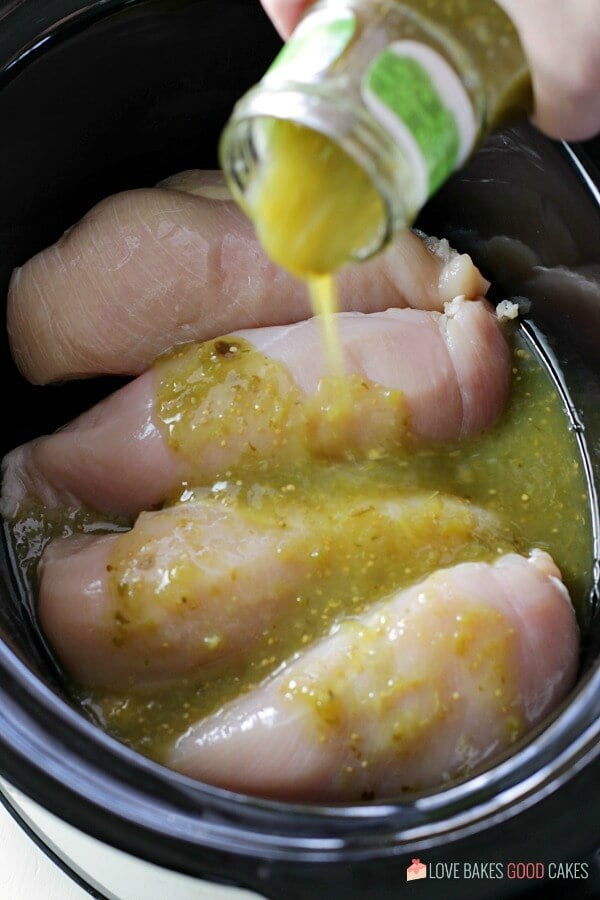 How do I use Slow Cooker Salsa Verde Chicken?
You will find there are so many ways to use Salsa Verde Chicken – my favorites being to use in tacos and burritos! I've listed a few ways to use it below:
Over rice
Burritos
Tacos
Salad
Enchiladas
Soup
Tostadas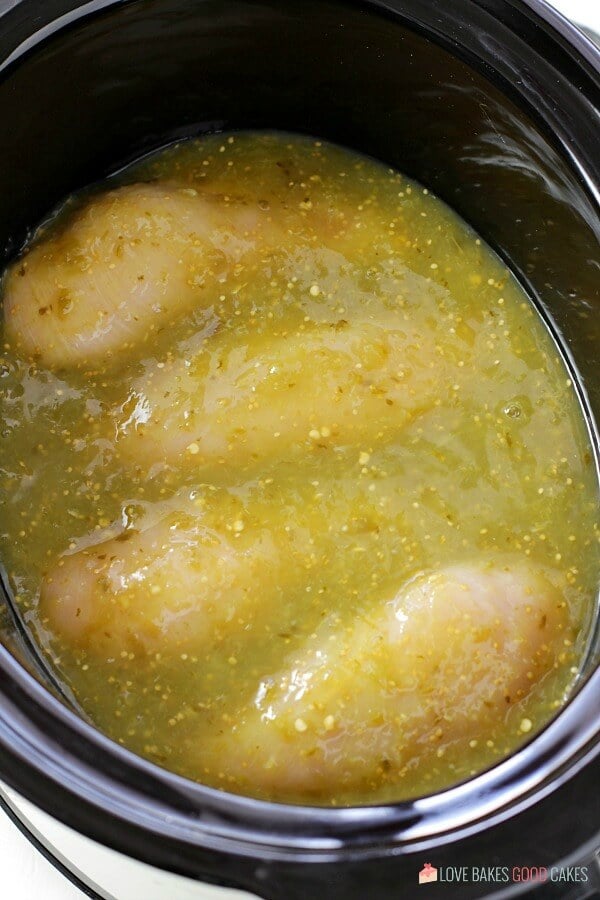 How to make Salsa Verde Chicken
For this version of Salsa Verde Chicken, we use a slow cooker to make dinnertime fuss-free. Since the chicken is so flavorful and it shreds easily, it provides the base for use in so many other recipes – or use it by itself over rice. If you prefer, you don't even have to shred it!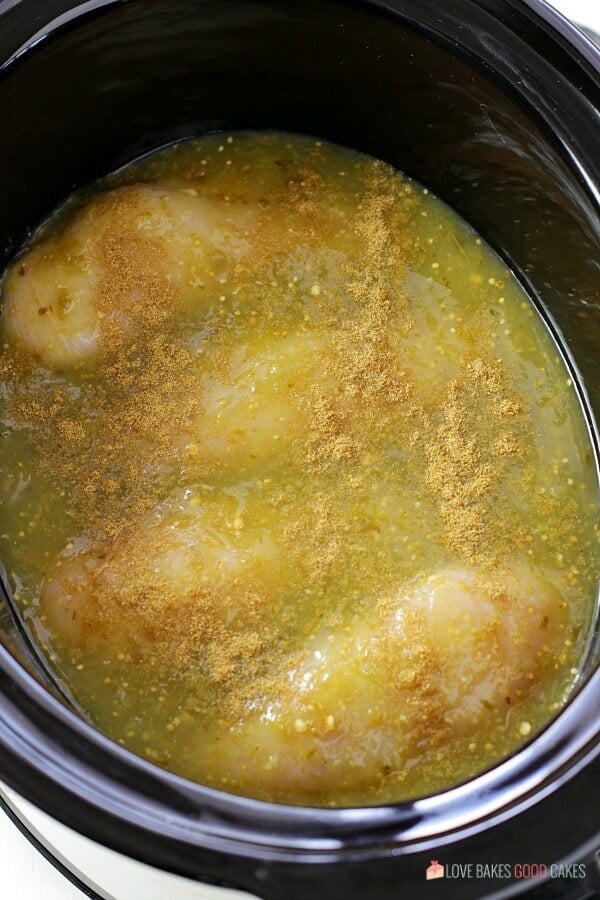 Can I use homemade Salsa Verde in this recipe?
Absolutely! Feel free to substitute about 2 cups of your favorite homemade Salsa Verde in place of the store-bought stuff!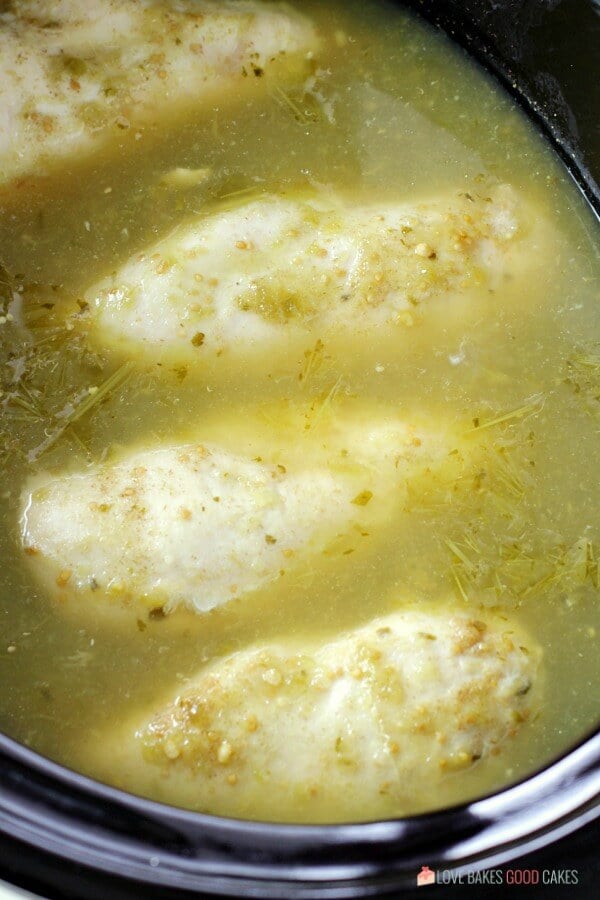 What to serve with Slow Cooker Salsa Verde Chicken: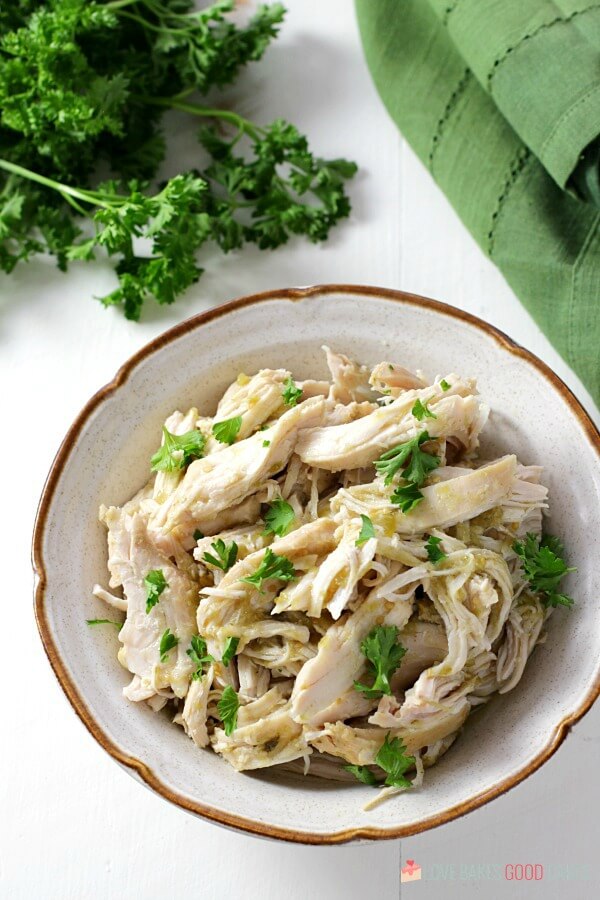 Other recipes you may enjoy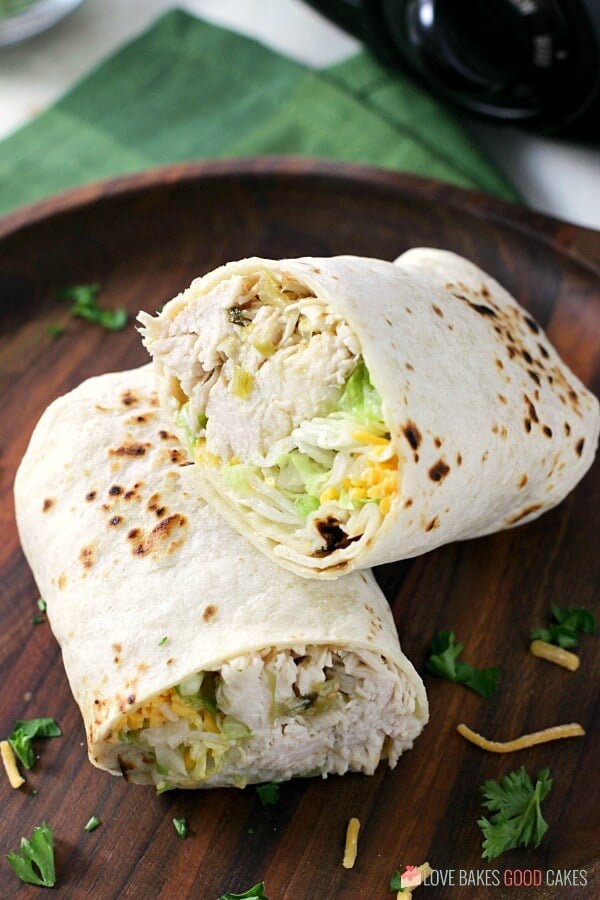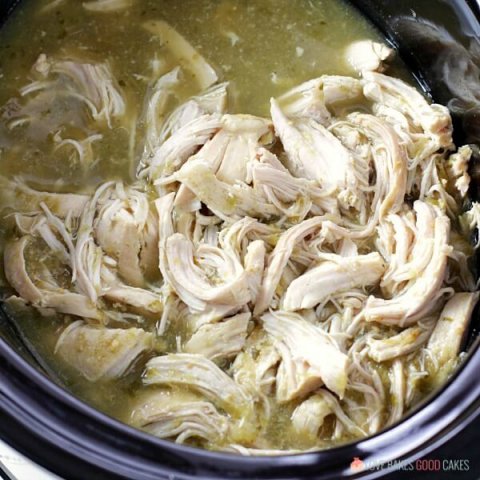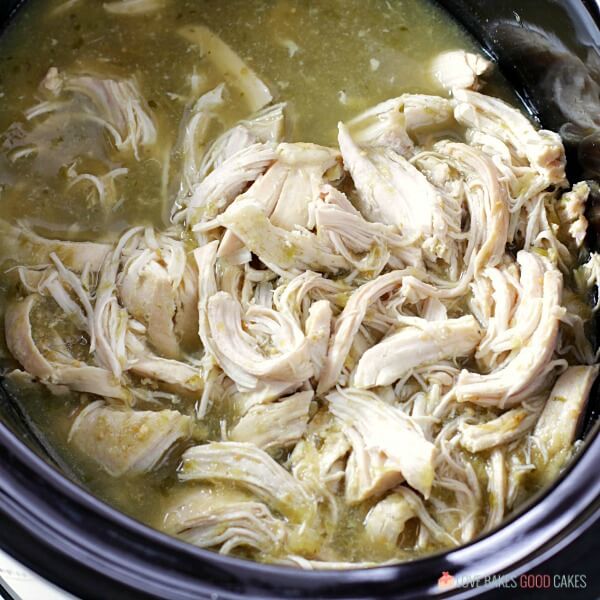 Slow Cooker Salsa Verde Chicken
Total Time:
6 hours
5 minutes
Chicken breasts slow-cooked in salsa verde sauce making the perfect addition to tacos, burritos, and so many other dishes!
Ingredients
4 boneless, skinless chicken breasts
1 jar (16 oz.) salsa verde
2 teaspoons ground cumin
1 lime, juiced (optional)
Instructions
Place the chicken breasts in the bottom of a 6-quart or larger slow cooker.
Pour the salsa over the top. Sprinkle with cumin and lime juice, if desired.
With tongs, turn the chicken to coat with the salsa.
Cover and cook on low for 6-8 hours, or until the chicken can easily be shredded.
Serve over rice or use chicken in your favorite taco or burrito recipe.
Recommended Products
As an Amazon Associate and member of other affiliate programs, I earn from qualifying purchases.
Nutrition Information:
Yield:

4-6
Serving Size:

4 oz.
Amount Per Serving:
Calories:

205
Total Fat:

5g
Saturated Fat:

1g
Trans Fat:

0g
Unsaturated Fat:

3g
Cholesterol:

102mg
Sodium:

113mg
Carbohydrates:

1g
Fiber:

0g
Sugar:

0g
Protein:

37g