A delicious homemade chocolate pudding recipe that is easy to whip up using common pantry ingredients! Curb that chocolate craving with this dessert.
One of my goals for 2018 is to eliminate more "convenience food" from my family's diet. My family doesn't really eat a lot of pre-packaged food … but I'm hoping to eliminate most, if not all, of it from our house. Personally, I like knowing I can make something myself just as easily as I can dump it out of a package. I also like knowing that I can say the name of every single ingredient in a recipe. It's the little things, ya know?
Back before Christmas, I sat down and dug through some of my old handwritten recipes and found this little gem for Homemade Chocolate Pudding. It's super simple to make. I forgot how much my kids love this dessert! I love those old handwritten recipes – don't you? After spending some time flipping through those old recipes, I've found a few others I would like to share in the coming weeks.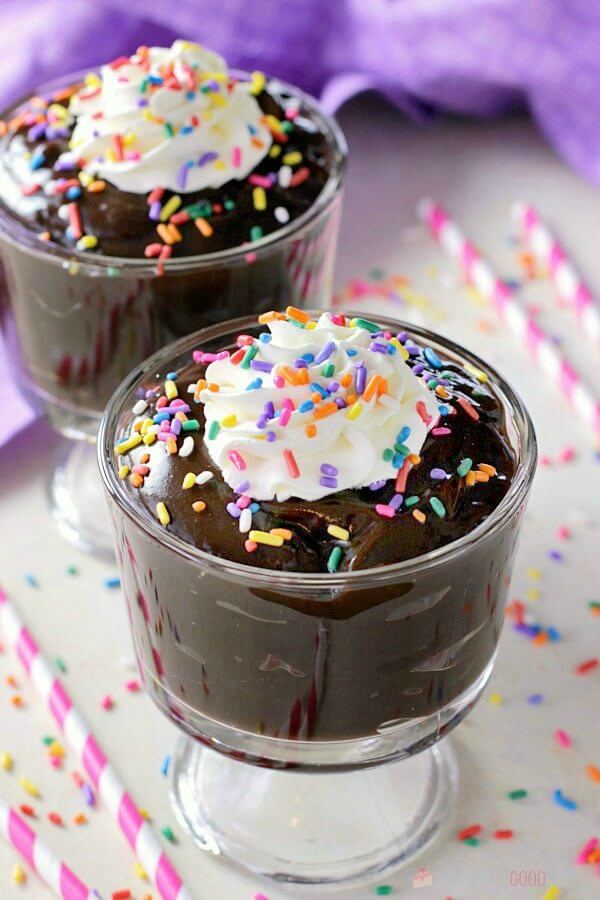 I like to add colorful sprinkles or chopped up M&M's over the top. You could just as easily top it with a dollop of sweetened whipped cream and a few chocolate shavings if you like. Totally OK too! Taste the difference homemade makes. You're going to love it! I hope you enjoy this homemade version of chocolate pudding – it's good no matter how you eat it!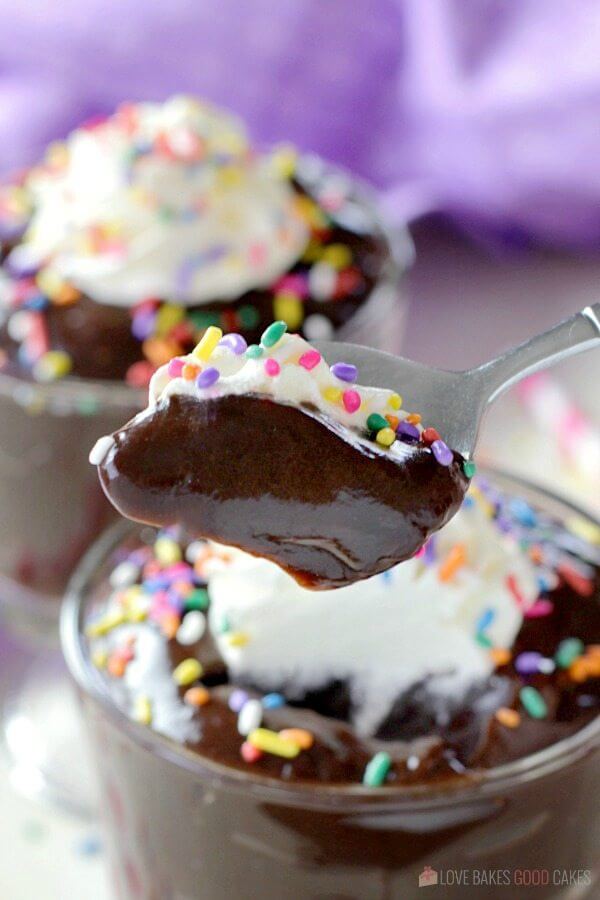 [tasty-recipe id="19317″]
Don't forget to pin it!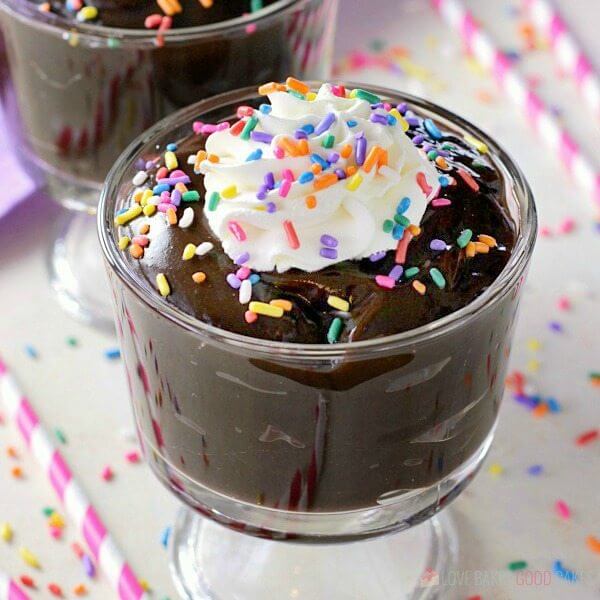 Other posts you may enjoy: