With just a few inexpensive materials, you can make these DIY Tile Coasters for yourself or to give as gifts! Easy craft to spruce up your home or gift idea!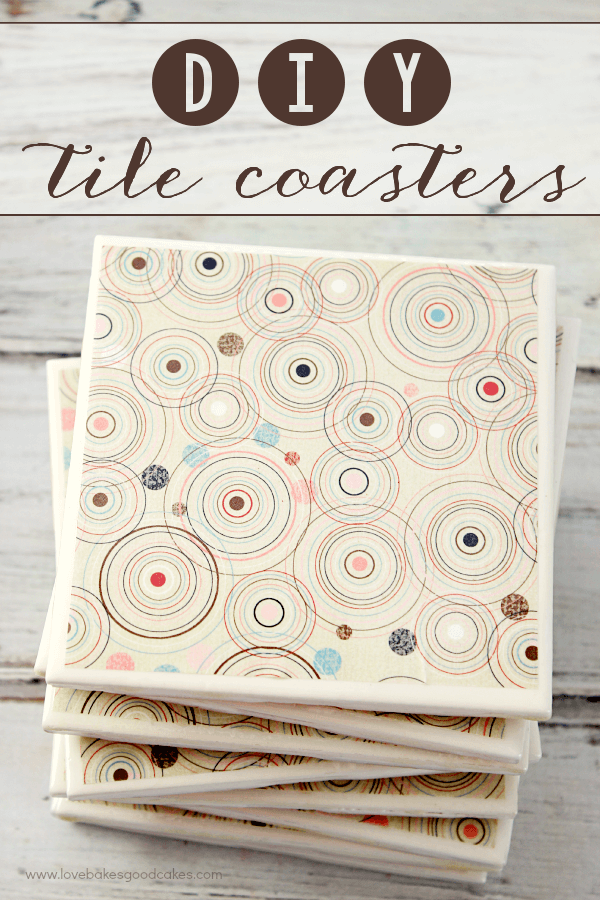 This shop has been compensated by Collective Bias, Inc. and its advertiser. All opinions are mine alone. #MeAndMyTea #CollectiveBias
DIY Tile Coasters and Everyday Moments
We've lived in our current house for just a little over two years. While some people tackle painting and remodeling before moving in – or just after, I am the kind of person who likes to live in the space for a little while and see how my family uses the space before I commit to big changes. If I'm being perfectly honest, we haven't even painted because the paint was new when we moved in. Although I wouldn't necessarily choose the dark browns in some of our rooms, I never bothered to change them because 1. I hate to paint and 2. I just am so clueless when it comes to colors and design.
To tell you how clueless I am, almost my entire wardrobe is black, navy, gray and shades of brown. Our furniture is brown … okay, almost everything we own is some shade of brown. On the rare occasion that I get enough courage to buy something to "decorate" …. it's almost always some shade of neutral. The thing is, I like color, I'm just afraid to use it!
Over the past few months, I have found myself aimlessly looking at things online for inspiration (aka Pinterest!) and when I do my weekly shopping at Walmart, I usually browse the housewares hoping for some sort of aha moment. I kinda have a general idea what colors I like and if you watched my blog colors over the past 3 years, then you have a general idea too! 🙂
I've begun taking little steps in preparation for a much bigger step – aka painting! I have a teal mixer in my kitchen. Actually, I have shades of brown, teal, and red in my kitchen. I just bought a neutral comforter for our master bedroom and I am hoping to find some teal sheets for a surprise pop of color!
DIY project
Today, I also decided I wanted to tackle a small DIY project and make some DIY Tile Coasters so we can quit using paper towels under our glasses! I have never been able to find coasters that I like, but I found some scrapbook paper that I thought would be perfect for this project! If you've ever tried to drink a glass of cold sweet tea on a hot summer day, you know it's going to sweat! A lot. I'm not ready to replace furniture yet! 🙂 And here's the thing, although I live in Phoenix, I'm originally from the South and we drink sweet tea! I needed to get some coasters, for real!
While doing my regular grocery shopping at Walmart, I picked up a few more boxes of Bigelow Tea. It's on my grocery list every week! The Salted Caramel flavor is one of my favorites – along with Orange & Spice, Perfect Peach and Pumpkin Spice! I also enjoy a nice cup of Lemon Ginger or Earl Grey on occasion. During the holidays, Peppermint Bark is my tea of choice!
Bigelow Tea
I love that Bigelow Tea is All American: 100% American made by an American Family; an American Company for the American consumer. Bigelow Tea, America's largest family-owned tea company, is celebrating its 70th anniversary this year. Bigelow Tea blends a variety of traditional, surprisingly fun, and healthy ingredients – and they never compromise on quality and taste. That is why these recipes take years to perfect! Bigelow Tea believes in freshness, which is why they use a special foil pouch to protect your tea from air, moisture and surrounding aromas. So open and enjoy the unparalleled flavor, freshness, and aroma of Bigelow Tea everywhere you go! By the way, guests are invited to the Charleston Tea Plantation for weddings, tours and even a variety of music festivals. It's a tea-riffic way to experience historic Southern culture and a living piece of American history!
Did you know that almost 4 million bags of tea have been sent to troops overseas with Bigelow's Tea for Troops program? Find additional information about Tea for Troops at https://www.bigelowtea.com/Responsibility/Support-Our-Troops.
Perfect Southern Sweet Tea
If you would like to know how to make your own Perfect Southern Sweet Iced Tea, look for the recipe link at the bottom of this post …. but before we get to that, let's see how to make these cute DIY Tile Coasters! I am not a crafty person and I just LOVE how these turned out! They were so easy to make! And the colors on the scrapbook paper are so spot on!!! Now my Bigelow Tea has a pretty place to sit and my paper towels can go back to being used for cleaning up messes! Woo-hooo!
Materials:
4 x 4-inch tiles
Decorative scrapbook paper (thicker paper or cardstock won't work as well)
Mod Podge
Clear acrylic sealer spray
Felt circles
Foam brush
Tacky glue or hot glue gun
Instructions:
Cut scrapbook paper just smaller than the size of the tiles.
Lay one piece of scrapbook paper over one of the tiles. Brush on an even coat of Mod Podge on top of the paper going in one direction. It will dry clear so do not be afraid to layer on a generous amount. Try to rub out any air bubbles before the Mod Podge dries. Repeat with remaining tiles. Let dry for about 10 minutes then add another coat of Mod Podge going in the opposite direction to ensure the paper is secured to the tile. Allow tiles to dry completely.
Once the tiles have completely dried, spray the tiles with a craft sealer to make them water-resistant, following the manufacturer's directions on the bottle. Avoid stacking the coasters for at least 24-48 hours to avoid them sticking to each other.
To keep the tile from scratching your table, adhere felt circles to the bottom of the tiles with tacky glue or a hot glue gun.
For the latest news and special offers, be sure to follow Bigelow Tea on Facebook, Twitter, Instagram or Pinterest! Be sure to check out more Bigelow Tea flavors and brand history at bigelowtea.com. I'd love to hear your favorite flavor or memories with iced tea!
Other Posts You May Enjoy: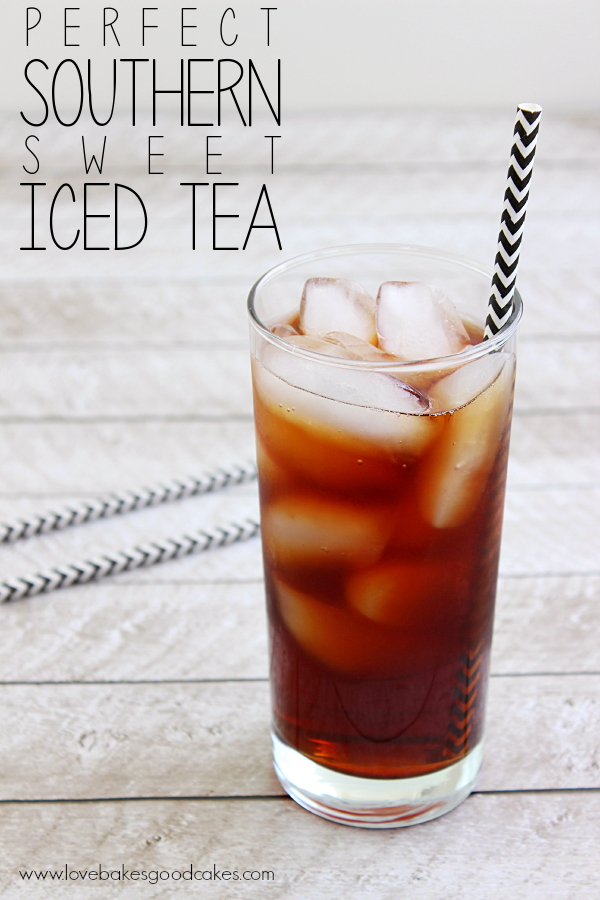 Perfect Southern Sweet Iced Tea