Classic Deviled Eggs are a great recipe for Easter, holidays, potlucks, and parties. They're the perfect appetizer for any occasion!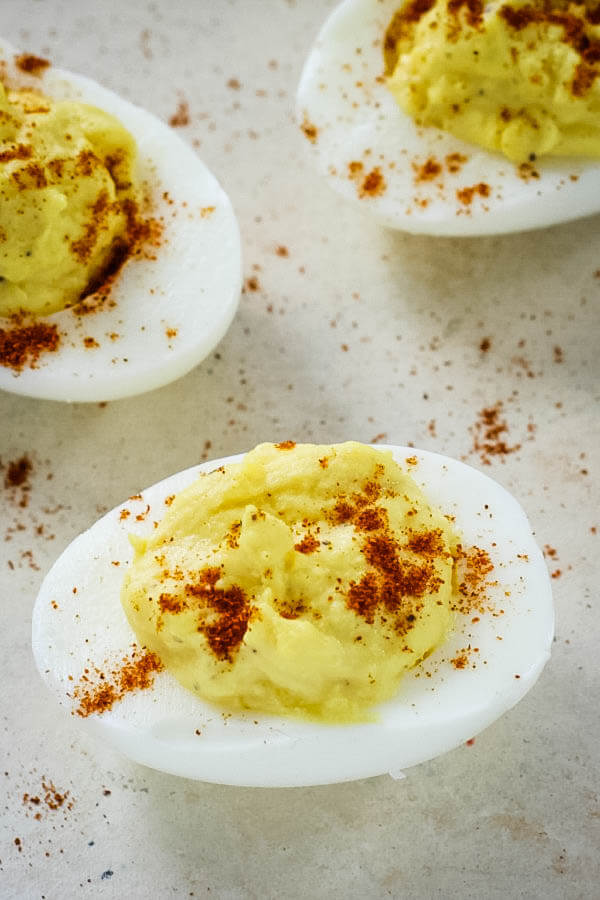 This post may contain affiliate links. As an amazon associate, I earn from qualifying purchases. See my full Disclosure Policy for details.
Classic Deviled Eggs
I don't know about y'all, but I am a snacking kind of person when it comes to holidays, potlucks, and almost any gathering. Usually, I skip the big plate of food, and I get little bites to eat throughout the day, tasting a little bit of this. I try to sample a little bit of everything. Because there is usually too much food, I get to have a bite or two of almost everything.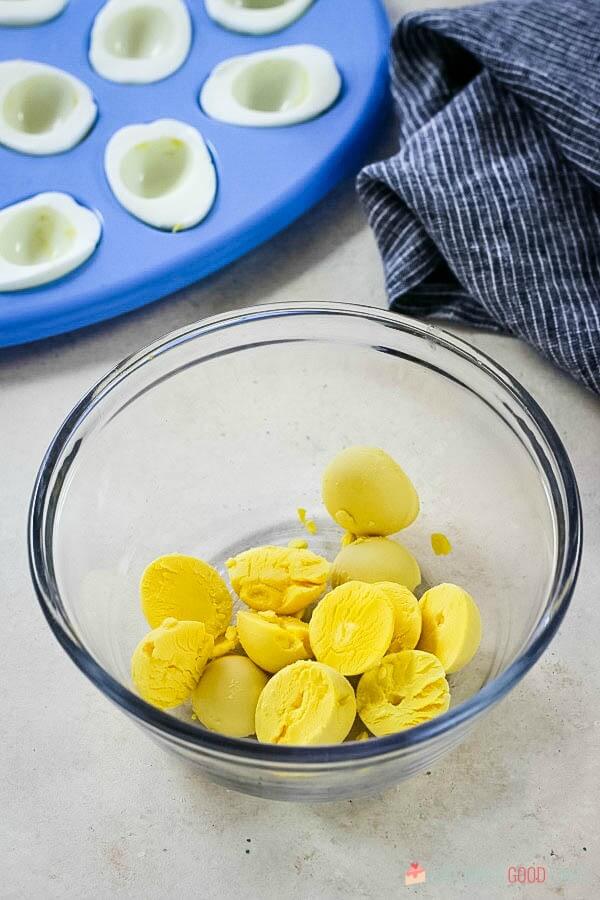 What is a Deviled Egg?
Wikipedia defines a deviled egg as:
Deviled eggs or devilled eggs, also known as stuffed eggs, Russian eggs, or dressed eggs, are hard-boiled eggs that have been shelled, cut in half, and filled with a paste made from the egg yolks mixed with other ingredients such as mayonnaise and mustard.
There are many variations of deviled eggs. All start with hard-boiled eggs sliced in half. The yolk is then removed and it is mixed with some sort of flavor profile. Finally, the yolk mixture is stuffed back into the white portion of the egg.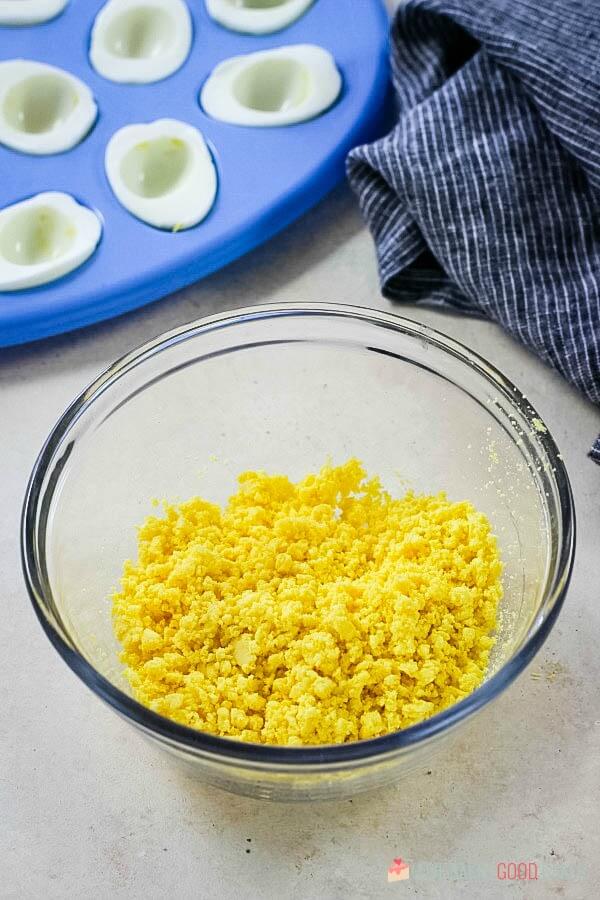 Why are they called "deviled" eggs?
"Deviled" is a culinary term goes dating back to the 1700s. It originally meant to cook something — anything — with lots and lots of hot and spicy condiments and seasonings – including eggs prepared with mustard, pepper or other ingredients stuffed in the yolk cavity.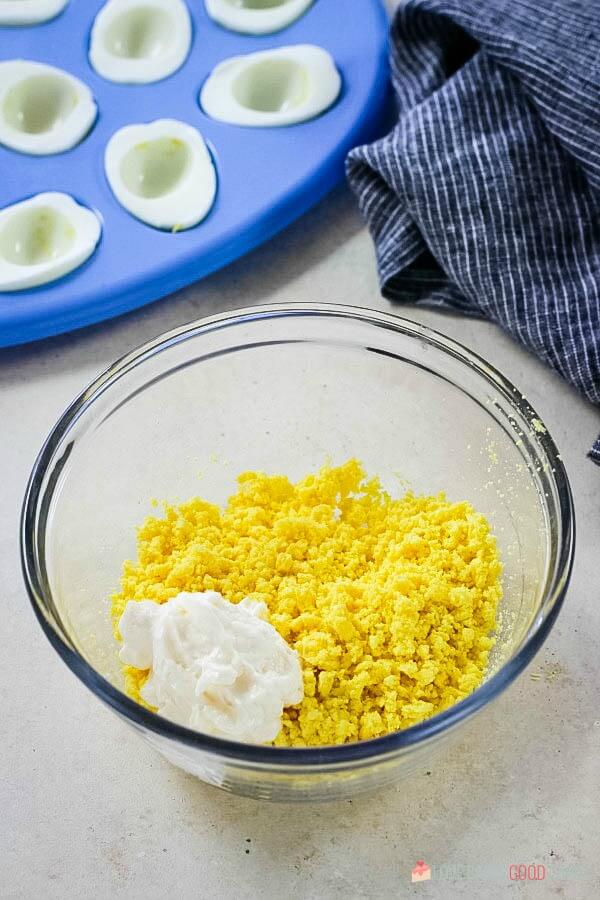 Are Classic Deviled Eggs keto approved?
Eggs are one of the staple foods in the keto diet. These Classic Deviled Eggs are a great option if you're looking for a new way to enjoy eggs while on the keto diet! Each egg has 68 calories with 6 grams of total fat, 3 grams of protein, and 0 carbs!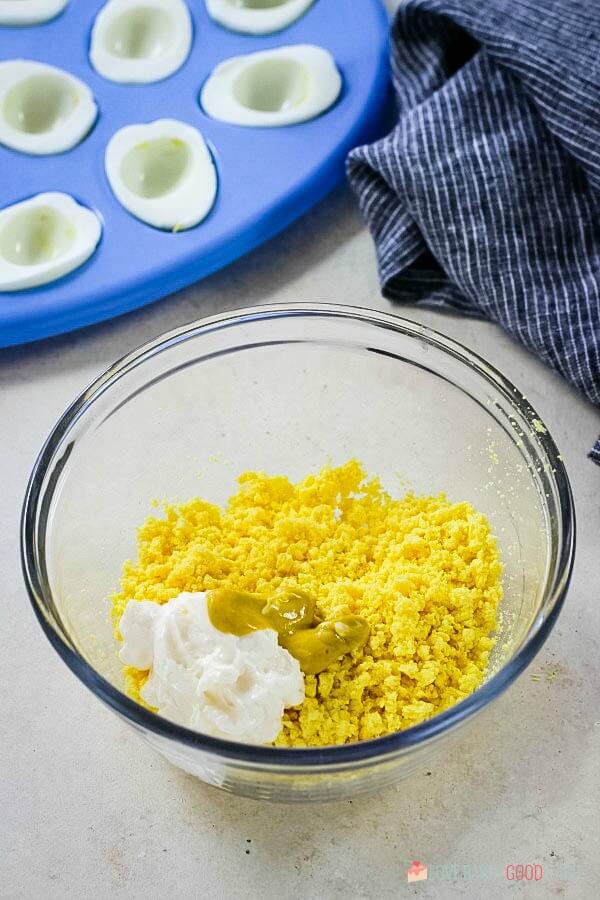 How do you make Deviled Eggs?
Start by hard-boiling eggs using your desired method. Remove the shell from each egg and discard the shell. Split each egg in half lengthwise. Remove the yolk. Add desired mix-ins such as mayonnaise, mustard, vinegar, salt, and pepper. Pipe or spoon the yolk mixture back into the white part of the egg. Garnish, if desired.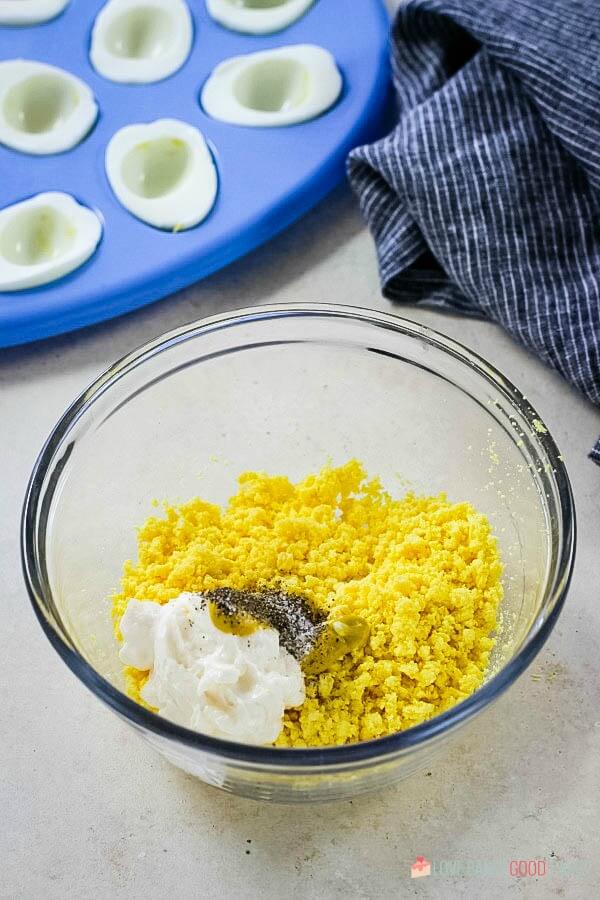 How long do Deviled Eggs keep in the refrigerator?
Make the deviled eggs no more than TWO days ahead of time. For best results, keep the egg whites and the yolk mixture separate. I like to store the filling in the ziptop bag that I'm going to pipe the filling back into the yolks with. Be sure to keep everything refrigerated until ready to serve.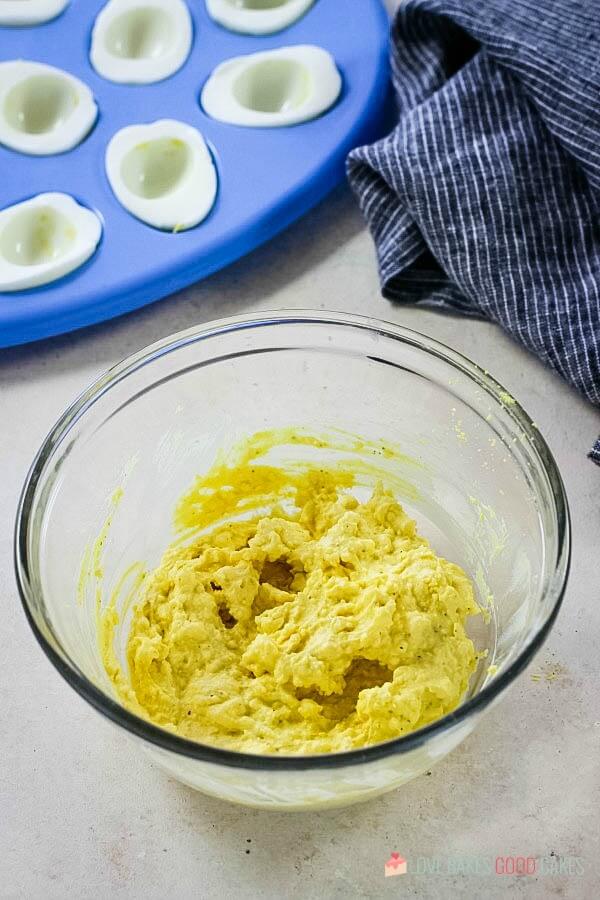 These Classic Deviled Eggs are one of the things that always make an appearance no matter what holiday it is. This is one of the oldest recipes I have in my collection, and it's a real crowd-pleaser! Simple is best, sometimes! I hope you'll give them a try!
Other Posts You May Enjoy: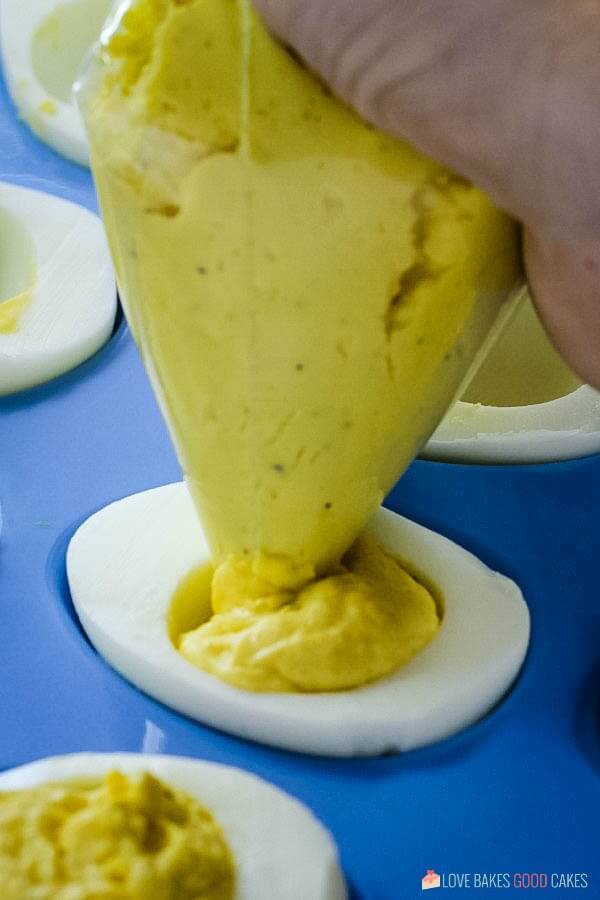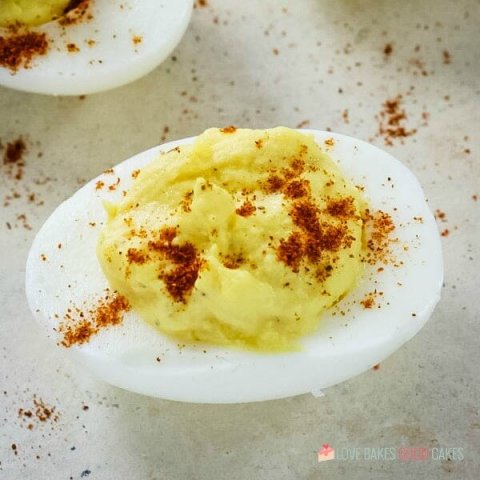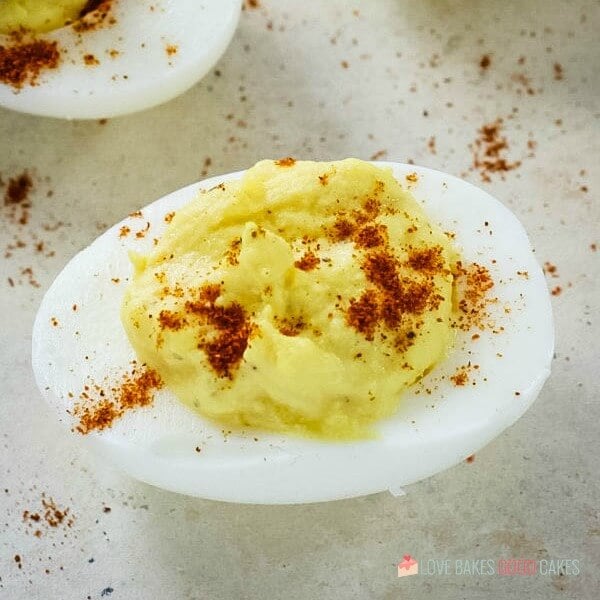 Deviled Eggs
Additional Time:
20 minutes
Classic Deviled Eggs are a great recipe for Easter, holidays, potlucks, and parties. They're the perfect appetizer for any occasion!
Ingredients
12 large eggs
1/2 cup mayonnaise
2 teaspoons yellow mustard
2 teaspoons vinegar
Salt and pepper, to taste (optional)
Paprika or Dill Weed (optional)
4 cups ice
Instructions
Put the eggs in a large saucepan. Cover with water – at least an inch over the top of the eggs. Cover the pot and bring to a boil over medium-high heat. Once the pot begins to boil, turn the heat off and remove from the heat. Leave the pot covered for 15-20 minutes.
Drain the water. Cover the eggs with ice and fill the pot with cold water to at least an inch over the eggs. Allow eggs to sit for 15 minutes to cool.
Carefully crack the shells and peel the eggshell off. Set the eggs aside, discard the shells.
Cut the eggs lengthwise and remove the yolks, placing the yolks in a medium bowl. Mash the yolks. Add mayo, mustard and vinegar. Mix well. Season with salt and pepper, if desired. Stuff the egg whites with the yolk mixture.
Garnish with paprika or dill weed, if desired.
Recommended Products
As an Amazon Associate and member of other affiliate programs, I earn from qualifying purchases.
Nutrition Information:
Yield:

24
Serving Size:

1 egg
Amount Per Serving:
Calories:

68
Total Fat:

6g
Saturated Fat:

1g
Trans Fat:

0g
Unsaturated Fat:

4g
Cholesterol:

95mg
Sodium:

82mg
Carbohydrates:

0g
Fiber:

0g
Sugar:

0g
Protein:

3g
Originally published on December 2, 2013. Updated on March 6, 2019.