I know I have told y'all about my love of Bisquick. I'm not ashamed to admit it either. I would almost bet, most American homes have a big yellow box in their pantry or cupboard. I personally love how versatile it is ...... Sure, you can make biscuits and pancakes .... waffles and dumplings - but you can use it in so many more things! Check out the Betty Crocker website sometime if you don't believe me! Seriously, I love the stuff!
I found this recipe a few years ago. If you're familiar with the "Impossibly Easy Pies" that Bisquick is famous for, then you'll understand the greatness of this mac and cheese. Although I don't make it too often, it is nice for lunch occasionally. It's different in that, you don't cook the noodles. You dump everything into a pie plate and let it do it's thing. This is a nice meal for when you've got 500 things going on and can't concentrate on one. It's easy to throw together. Serve it with a green veggie and maybe some fruit, and you've got a simple meatless meal (read budget-friendly)!
Personally, I like the color of the paprika and parsley on top, but feel free to omit them if you like. It doesn't really "do" anything for the dish except make it prettier, in my opinion! :)
EASY Mac and Cheese
2 cups Cheddar cheese, shredded, divided
1 cup elbow macaroni, uncooked
¼ tsp. Tabasco or other hot pepper sauce
Heat the oven to 375°F. Spray a glass pie plate with cooking spray. Place macaroni evenly in the pie plate. Sprinkle with 1¾ cup of cheese. In a medium bowl, combine the Bisquick, milk, pepper sauce and eggs with a fork until well blended. Pour over the macaroni in the pie plate. Spray a square of foil large enough to cover the pie plate with cooking spray. Place the sprayed side down over the pie plate. Bake for 40 minutes. Uncover and bake an additional 8-10 minutes uncovered or until a knife inserted near the center comes out clean. Sprinkle with remaining cheese and
sprinkle with paprika and parsley, if desired. Bake 1-2 minutes or until the cheese is melted. Let stand 5 minutes before serving.
I hope you enjoy!
Shared at these fun parties!
Don't forget to like, share and comment ♥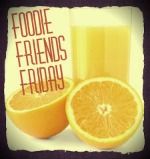 Copyright © Love Bakes Good Cakes 2012 All Rights Reserved