So apparently, I have been living under a rock. Although I have heard of Taco Soup, I had not had it until recently. I knew it was some kind of ground meat, beans, corn, a packet of Ranch dressing and taco seasoning mixture - all made into a soup.
Since I am forever looking to try new recipes, I decided to give it a go. I had the basic idea and this is what I came up with. My family enjoyed it with a side of cornbread!
Yield: 6-8 servings
2 lbs. ground beef
1 large onion, chopped
2 cloves, garlic, minced
1 can (15 oz.) pinto beans, rinsed and drained
1 can (15 oz.) red kidney beans, rinsed and drained
1 can (16 oz.) whole kernel corn, drained
1 can (14.5 oz.) Mexican-style diced tomatoes, undrained
1 can (10 oz.) Ro-Tel tomatoes, undrained
1 envelope (1 oz.) Taco seasoning mix
1 envelope (1 oz.) dry Ranch dressing mix
3 cups beef broth or water
Shredded Cheddar cheese, optional
Fritos or Tortilla Chips, optional
In a soup pot, combine the ground beef, onion and garlic. Cook and crumble the beef until it is no longer pink. Drain. Combine the remaining ingredients except for the Cheddar and chips. Simmer for about 45 minutes to an hour. Serve with Cheddar cheese and chips.
I hope you enjoy!
Shared at these fun parties!
**Don't forget to link up YOUR Soup Recipes HERE**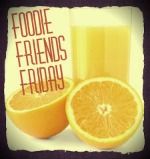 Copyright © Love Bakes Good Cakes 2012 All Rights Reserved