A collection of more than 95 taco recipes from around the web! With this many choices, there's something for everyone!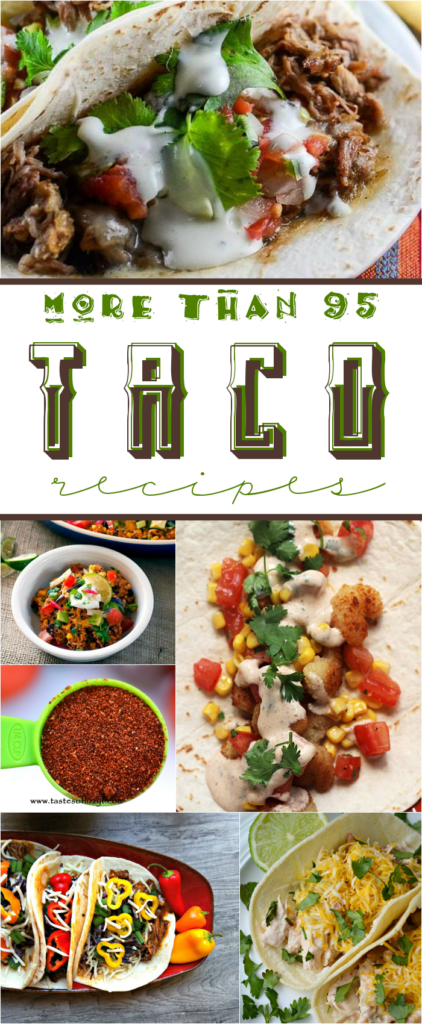 More than 95 Taco Recipes!
I've gotta put it out there …. I am a huge fan of tacos! I'll eat them almost any way you give them to me and they are one of my favorite foods of all time! With Cinco de Mayo fast approaching, I've gathered up some recipes from my bloggy friends. Don't limit this deliciousness to just May 5th – be sure to enjoy these recipes year round, because seriously, who doesn't need more tacos in their lives? Enjoy!
Other Posts You May Enjoy: