I enjoy making breakfast for my family on Sunday mornings. Pancakes make a regular appearance at our house because there are so many variations and ways to dress them up. Pumpkin Pancakes are great for Fall. They're easy to whip up for Thanksgiving breakfast too! If you'd like, you could also sprinkle the top of the pancakes with chopped nuts before serving.
Yield: 6 servings
2 cups all-purpose flour
2 tbsp. packed brown sugar
1 tbsp. baking powder
1 tsp. salt
1 tsp. cinnamon
¼ tsp. nutmeg
¼ tsp. ginger
1¾ cups milk
½ cup solid-packed pumpkin
1 large egg
2 tbsp. vegetable oil, plus additional for griddle
Maple syrup
Chopped nuts, optional
Combine the dry ingredients in a large bowl. Mix liquid ingredient in a small bowl. Add the wet ingredients to the dry ingredients and combine just until moistened; batter may be slightly lumpy. Heat griddle over medium heat. Brush lightly with oil. Pour ¼-cup full for each pancake. Cook until bubbles form on the top, carefully flip and continue to cook on the second side until golden brown. Repeat for remaining batter. Place pancakes on serving plate and top with maple syrup and nuts, if desired.
I hope you enjoy!
Shared at these fun parties!
Don't forget to like, share and comment ♥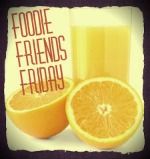 Copyright © Love Bakes Good Cakes 2012 All Rights Reserved