From time to time, a really good idea hits me. Sometimes, I act on it immediately - but more often than not, I make little notes to myself (I have tons of notes to myself) to remember to try whatever the idea is. Truth be told, most of my ideas sit, untried ... and my list of new things to try is way too long. I have my own ideas and recipes from other sources that have been added to the list and stored away .... Does anyone else have this problem?
When we had the BBQ Bacon Cheeseburger Flat Bread Melts, my family liked them so much, I knew right away that I wanted another variation of that filling. I liked the idea of making it into a Sloppy Joe .... But I wanted something a little different. I decided to make it into a meat-filled bun. Another home-run! The family loved these!! My husband even took leftovers to work and had a guy from work ask for the recipe! (Talk about makin' me smile when my husband told me!!)
Don't be intimidated by making the dough. It's super easy! You don't even need to bring out your big mixer for this - a hand held mixer with a dough attachment or a wooden spoon will do it.
BBQ Bacon Cheeseburger Buns
A Love Bakes Good Cakes Original Recipe
Yield: 8 buns
For the Dough:
½ cup plus 1 tbsp. warm water (110-115
°
F.)
For the Filling:
1 lb. bacon, cooked and crumbled
1½
cup Cheddar cheese, shredded
2 tbsp. butter, melted - to brush on top of the buns
In a large bowl, dissolve yeast in water. Add sugar, egg, salt and 1 cup of flour; beat on low speed with an electric mixer for about 3 minutes. With a wooden spoon, add enough remaining flour to form a soft dough. Turn onto a floured surface and knead until smooth and elastic, about 6-8 minutes. Place in a greased bowl and turn once to coat the
top. Cover and let rise in a warm place until doubled, about 1 hour.
Meanwhile, in a skillet, brown and crumble beef with the onion over medium-high heat until beef is no longer pink. Drain. Add bacon and cheese. Add BBQ Sauce to taste. (We like ours the consistency of a less-sloppy Sloppy Joe). Mix well. Remove from the heat and set aside to cool.
Punch down dough and divide into 8 pieces. Roll each piece into a 6 in. circle. Top each circle with about one-eighth
of the filling. Fold dough over to meet in the center and pinch edges to seal.
Place seam-side down on a greased baking sheet. Cover and let rise in a warm place until doubled, about 30 minutes. Brush with butter. Bake at 350°F for 20 minutes or until golden
brown. Serve warm.
I hope you enjoy!
Shared at these fun parties!
Featured at Mandatory Mooch, My Turn (For Us) and Michelle's Tasty Creations
**Don't forget to link up YOUR Soup Recipes HERE**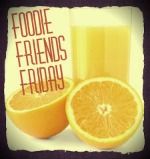 Copyright © Love Bakes Good Cakes 2012 All Rights Reserved