So, yesterday was National Cheeseburger Day ... and I didn't get the memo until it was too late ... a day late and a dollar short ... Go figure!
Grilling season is not over yet! In my opinion, it never is. When I lived in the Midwest, I was the crazy person standing outside, grilling in the snow - wearing shorts and (sometimes, not always) a coat ... and if the snow wasn't too deep, flip-flops. No lie. You can imagine the comments and strange looks! That's neither here nor there .... You can grill dressed however you wanna dress ... and in the snow if you want - I won't judge!
BBQ Bacon Jalapeno Cheddar Stuffed Burgers
½ lb. bacon, cooked and crumbled
1½ cups Cheddar cheese, shredded
2-3 jalapenos, stems and seeds removed, chopped
Salt and pepper, to taste
Condiments and toppings of choice (BBQ sauce, lettuce, tomato, pickles, etc ...)
Preheat your grill (direct grilling over high heat).
Meanwhile, in a medium skillet, melt butter over medium-high heat. Add onion and jalapeno and cook until softened. Remove from heat and set aside to cool slightly.
Divide the ground beef into 8 equal portions. Divide each of the 8 portions in half - for a total of 16 chunks of ground beef. On waxed paper, flatten 8 of the chunks of ground beef into thin patty shapes.
In a medium bowl, combine the bacon, cheese and the veggie mixture. Mix well. Place about ¼ cup of the mixture in the center of each of the 8 patties.
Take the other 8 chunks of ground beef and flatten slightly between your hands and place one portion on top of one the patties with the bacon, cheese and veggie mixture. Carefully seal the 2 beef patties together. Season the top with salt and pepper.
Place the burgers on the grill and grill for approximately 4-5 minutes. (Use your best judgement here - all grills are different!) Carefully flip and continue to cook the patties for another 3-4 minutes or until the meat is cooked through (cook to 160°)
. **Whatever you do -

DO NOT USE A SPATULA TO PRESS THE BURGER

- not with this burger or any burger!! Just my two cents! I'm sure the burger police will come after you if you don't heed my advice!** Using a basting brush, brush the burger with BBQ sauce.

Allow to cook for an additional minute or two - and baste with BBQ sauce again. Remove the burgers from the grill and allow them to rest for a few minutes before serving. (Now is a great time to toast your buns if you like them toasted!)
Serve on buns with your favorite condiments and toppings!
I hope you enjoy!
Shared at these fun parties!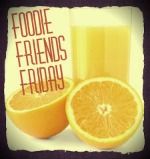 Copyright © Love Bakes Good Cakes 2012 All Rights Reserved