Celebrate the fall season and Halloween with this cute Trick or Treat Printable. This FREE 8×10 download is for personal use only.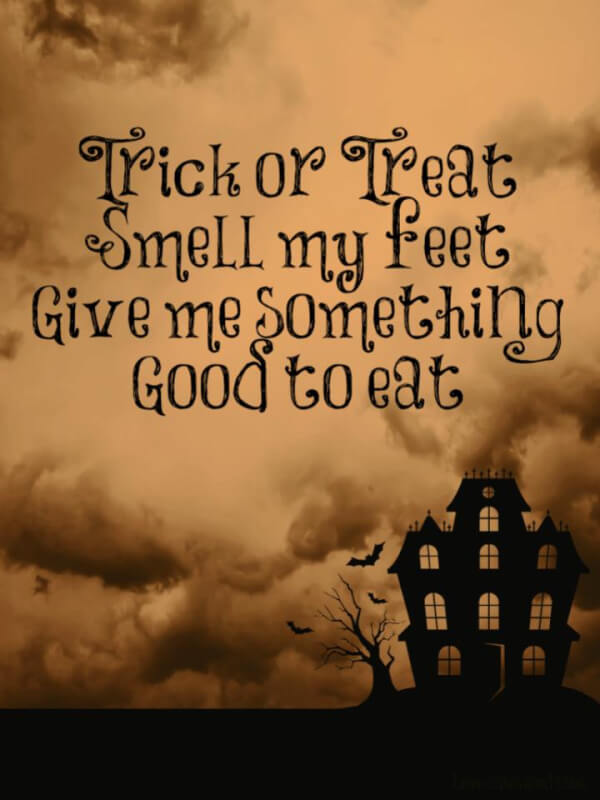 Trick or Treat Printable
In the LBGC house, we don't celebrate Halloween the way most people do. There are too many weirdos in the world, and we feel safer buying our own candy for the kids. We usually get a couple of bags of our favorite treats, make a special dinner with creepy or gross foods, watch all of the Halloween movies we can find, and call it good . Of course, I hide the Peanut Butter Cups for me 😉 Shhhhhh – don't tell!
Even though we don't celebrate Halloween in the traditional fashion, we still like to add a few decorations, so we don't feel totally left out. So I made this printable and wanted to share it with y'all.
I know y'all remember saying this saying as a kid – so I thought it would be fun to make it into a printable.
Halloween Printables
This Trick or Treat Printable will fit in an 8×10 picture frame. However, you may need to do a little trimming to make it fit perfectly.
Although you can download and print this off on your own computer and printer, I highly suggest sending it over to a place like an office store or printing place. Usually, their quality is so much better, and it doesn't cost much. Plus, it saves on your ink!
Feel free to download a copy for yourself, but as always – this is for personal use only. Please do not claim the image as your own, resell, or redistribute it. Feel free to share this post with a friend! You may also share a picture with a link back to this post on social media or pin it to Pinterest.
Other posts you may enjoy
Originally published on October 5, 2012. Updated on July 29, 2021.