This Christmas Printable is free and perfect for the holiday season! It adds a festive touch wherever you choose to display it.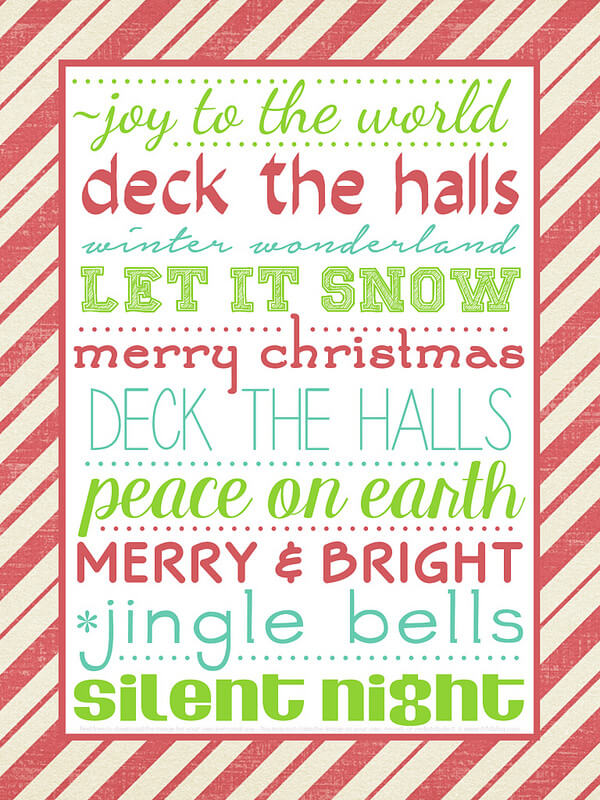 Christmas Printable
The holiday season is upon us! My kiddos are getting super excited for Christmas and we're finishing up our last bit of shopping. Our oldest son and his family will be flying home next week, and it's finally starting to feel like Christmas at our house. I don't know about y'all, but I like to have new seasonal printables to decorate with – and I thought you might enjoy this printable too! It's simple but colorful – I hope y'all enjoy it!
JUST A NOTE: I like to send my printables to a place like Staples – it saves my ink and the quality is great! ? It's usually very affordable too – about a buck or less per page!
To download your FREE Christmas Printable, click HERE. Use the print or download option in the upper right-hand corner. If necessary, be sure to select "fit to page" before printing.
Please remember, you are free to download the image for your own personal use – You may not claim the image as your own, resell, or redistribute it. You can share the link to this blog post with friends and/or family so they can download their own. I also encourage you to pin this post for future reference! Thanks a bunch!
If you're looking for some yummy Christmas treats, be sure to check out some of my favorite Christmas recipes: