Your fairy Godmother is calling and she turned your pumpkin into these Pumpkin Nutella Swirl Brownies and you will feel just like royalty eating them.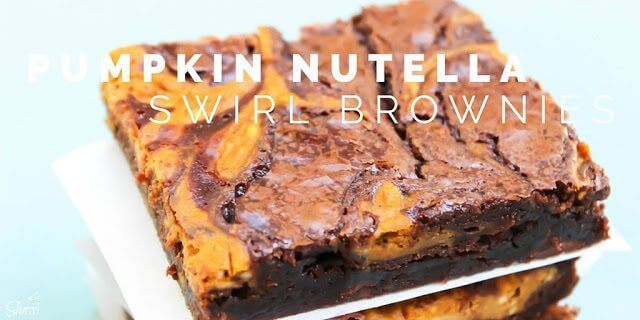 Hey friends, welcome back to Foodie Friday!
Where every 2nd Friday of the month I, Sandra from A Dash of Sanity, will be sharing one of my favorite recipes with the friends and followers of Love Bakes Good Cakes.
It's pumpkin season folks and I am so excited. Literally fall is my favorite time of year. Pumpkin spice everything! And these Pumpkin Nutella Swirl Brownies make the best fall treat.
I can't wait for you to try this easy recipe for the one of the best brownies I have ever made. Can you tell I like these just a little bit?!
I honestly love anything chocolate, pumpkin and Nutella. So combining the three is like dessert heaven.
Pull out the pan, start up the oven and stop licking the spoon from the Nutella jar and make these Pumpkin Nutella Swirl Brownies.
Enjoy!
XOXO San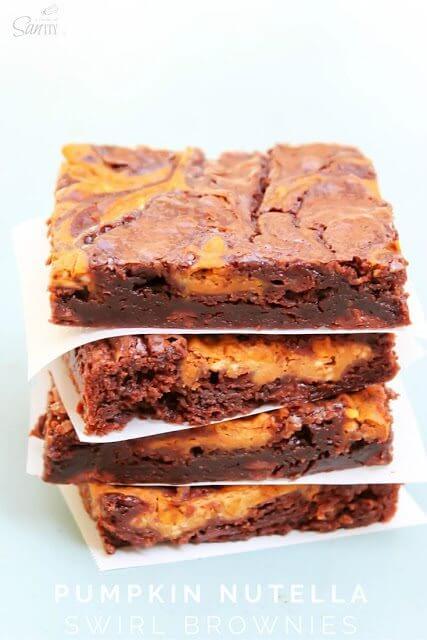 Ingredients:
1 brownie mix, 18 ounce box
1/4 cup milk
2/3 cup canola oil
1 cup Nutella
2 large eggs
4 ounces cream cheese, softened
2/3 cup pumpkin puree
½ teaspoon cinnamon
¼ teaspoon nutmeg
¼ teaspoon cloves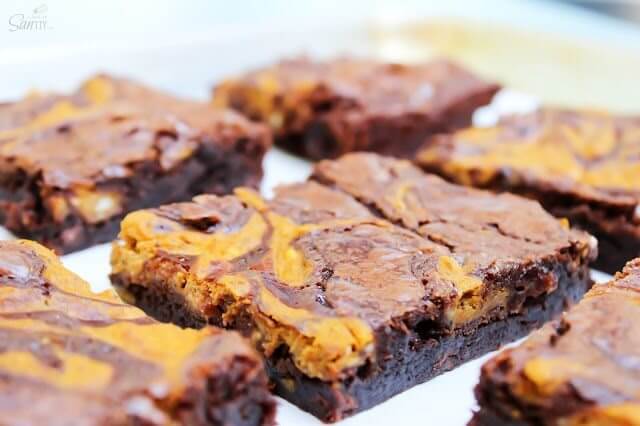 Preheat oven to 325 degrees.
Prepare a 9×13 baking pan by spraying with cooking oil.In a large mixing bowl add brownie mix, milk, egg and oil and stir until well combined and the batter is smooth. Stir in Nutella until well incorporated.
Pour brownie mix into prepared baking pan and spread evenly.
In a small separate bowl combine softened cream cheese, pumpkin puree, cinnamon,  nutmeg and cloves and stir together until smooth and creamy.
(Small tiny bits are okay just not big cream cheese chunks.)
Once mixture is down add spoonfuls (I had 8) randomly in the pan, about 2 inches apart. Take a dinner knife and swirl the pumpkin batter into the brownie batter. Don't over swirl, it will just then combine the two and you won't have that beautiful swirl.
Place in oven and bake 35-40 minutes. Remove from oven. Cool & devour!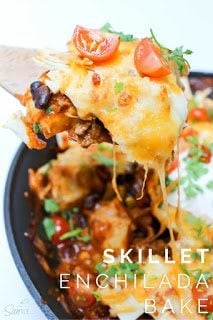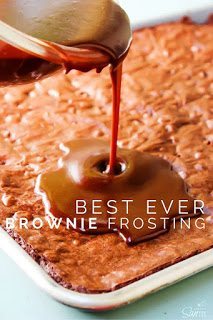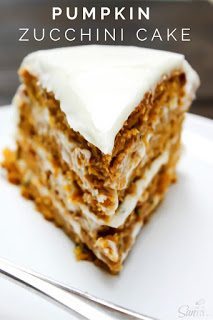 Reader Interactions