This round-up of 20 Delicious Salmon Recipes has something for everyone with choices ranging from salad to smoker recipes to a sheet pan meal. With so many tasty choices, the hardest part will be deciding which salmon recipe to try first!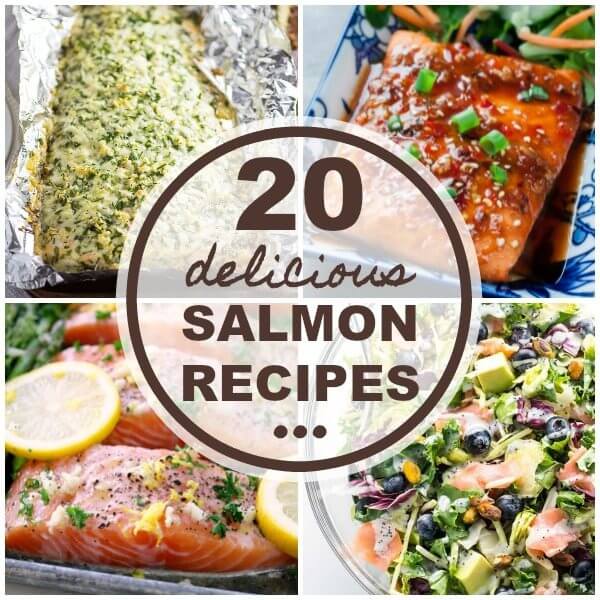 Growing up, we didn't eat a lot of fish or seafood despite living in a coastal city. Sure, we ate salmon patties from canned salmon (one of my favorites!) and a few tuna recipes with canned tuna … and of course we had frozen fish sticks – but there were very, very few fresh seafood dishes. Not many shrimp dishes. Not many fish dishes. I can probably count the exact number of times on one hand.
Growing up, I was one of those people who thought I didn't like fish or seafood … because I never really had it. I remember the first time trying fried catfish in a restaurant in the Midwest. It was a highly raved about dish in the city, so I took a chance and ordered it. I was NOT prepared for how it would come on my plate. I thought it would come in a nice little fillet … but it ended up coming as a whole catfish (head and guts removed). I'll admit, I was a bit mortified as I felt weird not knowing how to eat a fish presented this way. A quick look around the dining room showed me that I had to remove the flaky fish from the bones then flip it over and repeat on that side. I realized that I actually kind of enjoyed the dish and that began my quest to try all of the fish and seafood things when we went out for dinner.
I have to admit that salmon is by far my most favorite choice. We try to eat it a few times a month at home – which means I am always looking for new ways to prepare it. I've put together 20 delicious salmon recipes and I am sharing them with you! I hope you enjoy!

Spice up your next healthy seafood dinner with this easy 5-Minute, 5-Ingredient Blackened Salmon! It's a classic Southern favorite that's crispy on the outside, moist and buttery on the inside, and loaded with zesty Cajun flavor! Get the recipe HERE.

Dinner is quick, healthy, and easy with this Sheet Pan Lemon, Garlic & Herb Salmon with Asparagus recipe! It's a family favorite! Get the recipe HERE.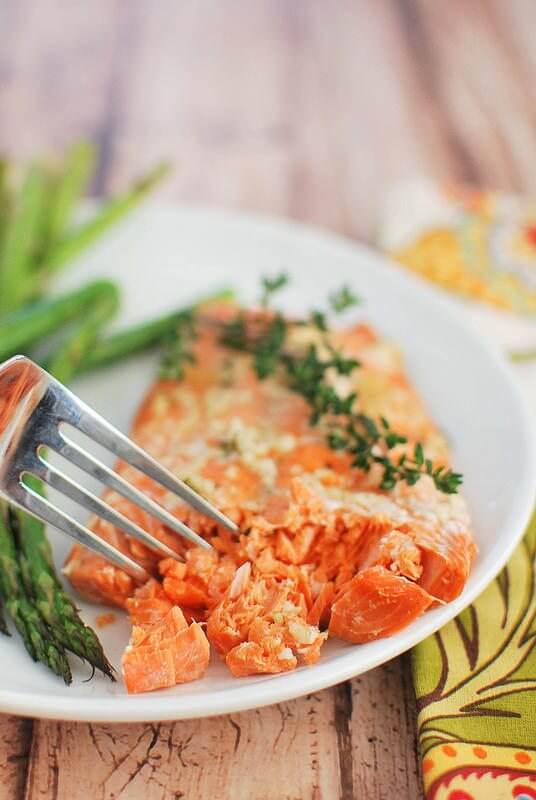 You probably have all of the ingredients on hand to make this Easy Honey Salmon. Get the recipe HERE.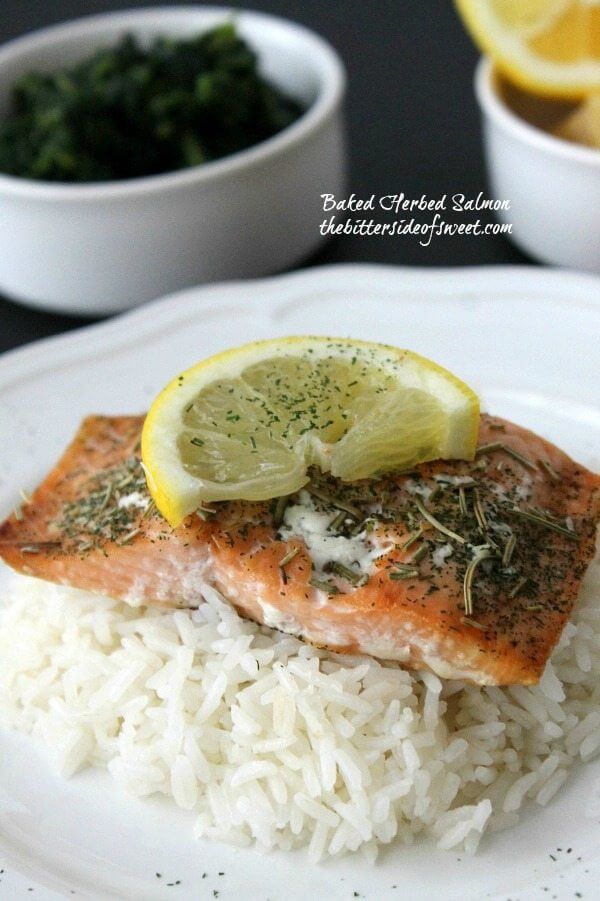 Baked Herbed Salmon perfect for fish Fridays or all year round! Get the recipe HERE.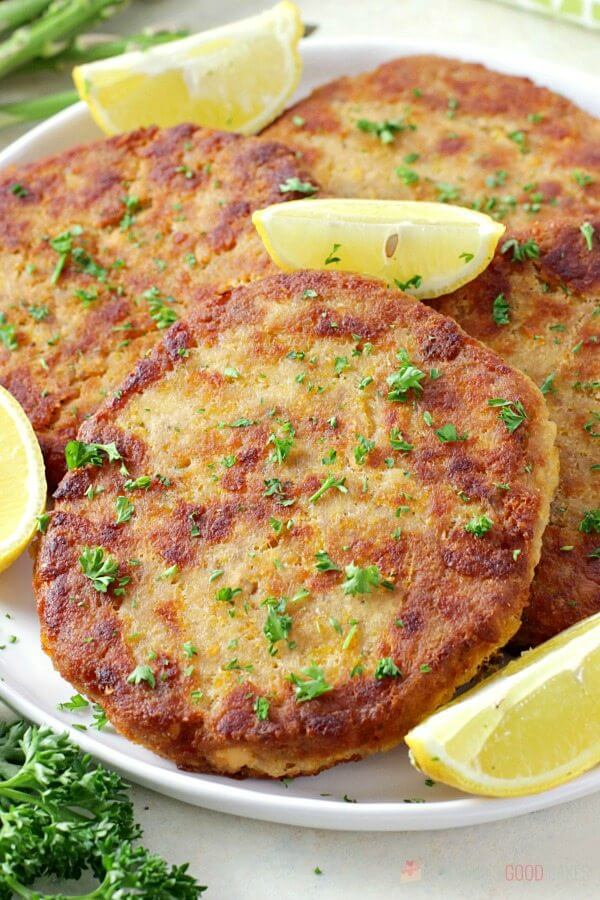 These crisp and tender Salmon Patties always disappear fast! This simple recipe will have your family begging for more! Get the recipe HERE.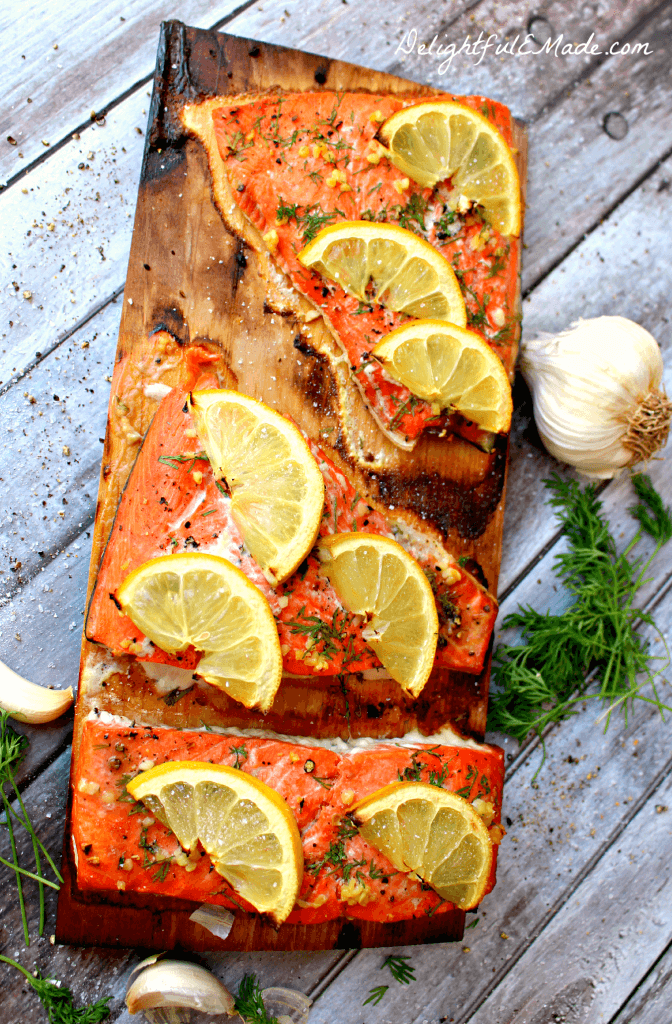 This is one of the most flavorful things to grill! This Grilled Cedar Plank Salmon is not only healthy, but tastes amazing, and is very easy to prepare! Get the recipe HERE.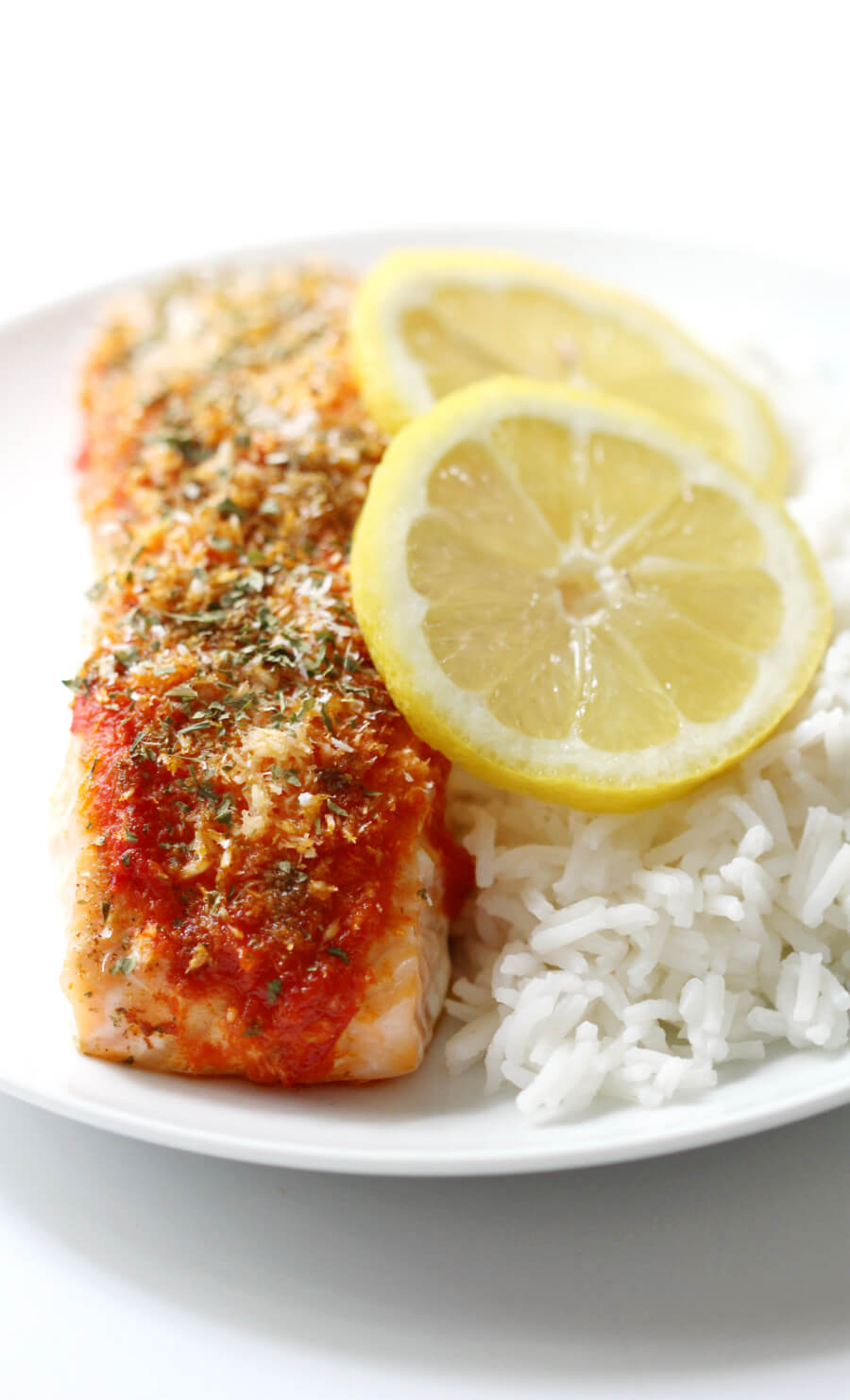 A delicious new way to flavor up your favorite fish! Harissa Salmon with Shredded Coconut is a healthy new recipe to add to the dinner plate. Gluten-Free, paleo, and whole 30 friendly, so you'll never be bored! Get the recipe HERE.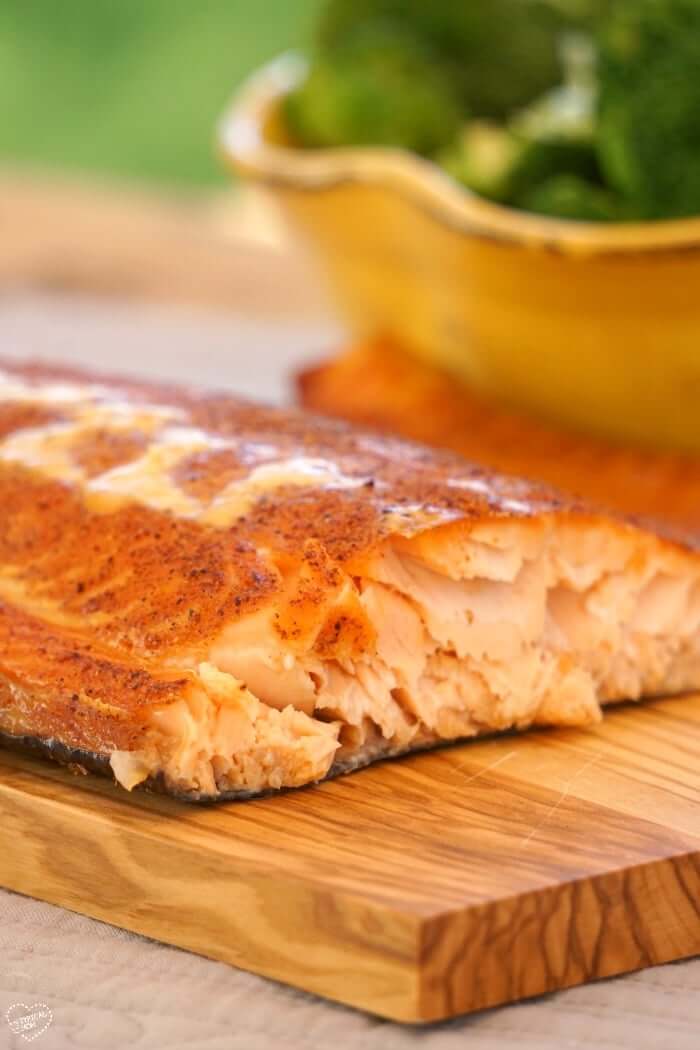 This is how to smoke salmon in your smoker right at home! The recipe includes the best rub for fish – it brings out the flavor and makes it melt in your mouth good. Easy enough for those who have never smoked fish or looking for something new. Get the recipe HERE.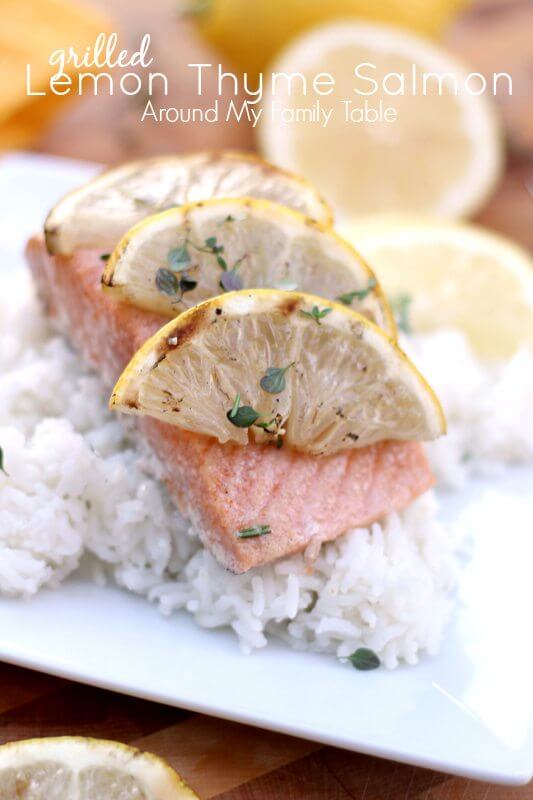 A beautiful evening calls for a beautiful meal, like this Grilled Lemon Thyme Salmon. Grilling the lemons takes this meal to a whole new level! Get the recipe HERE.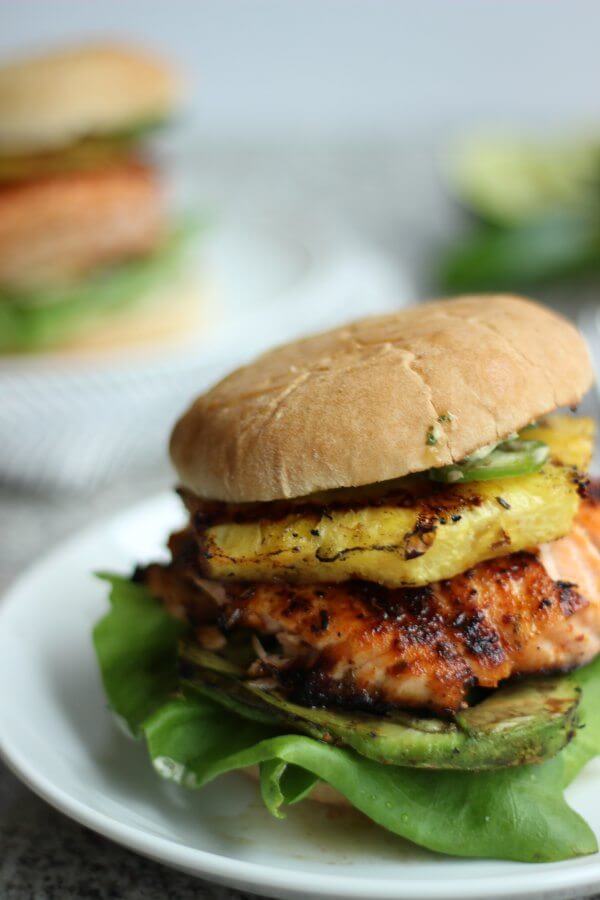 Tropical Salmon Burgers – With pineapple and grilled avocado you can't go wrong. It's seriously like the best thing ever. Get the recipe HERE.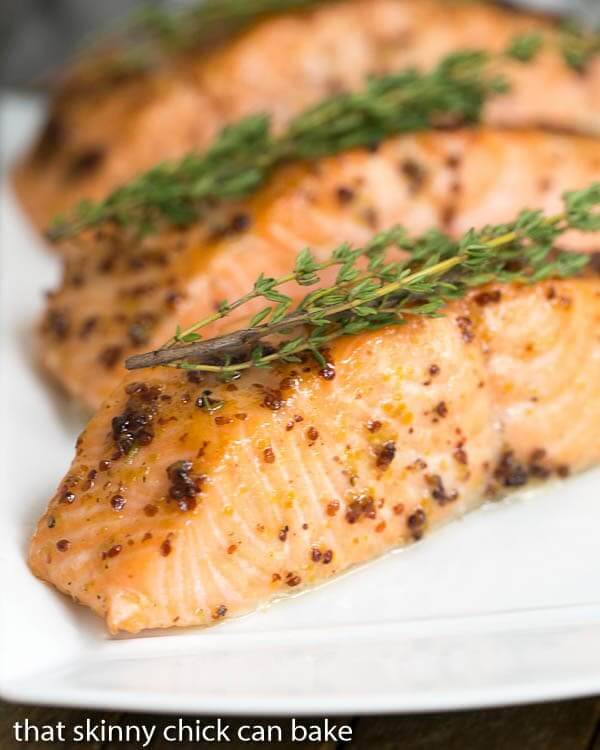 This Maple-Mustard Glazed Salmon is an amazing entree that's just as perfect for an easy weeknight dinner at home as an elegant dinner party! Minimal ingredients and maximum wow factor! Get the recipe HERE.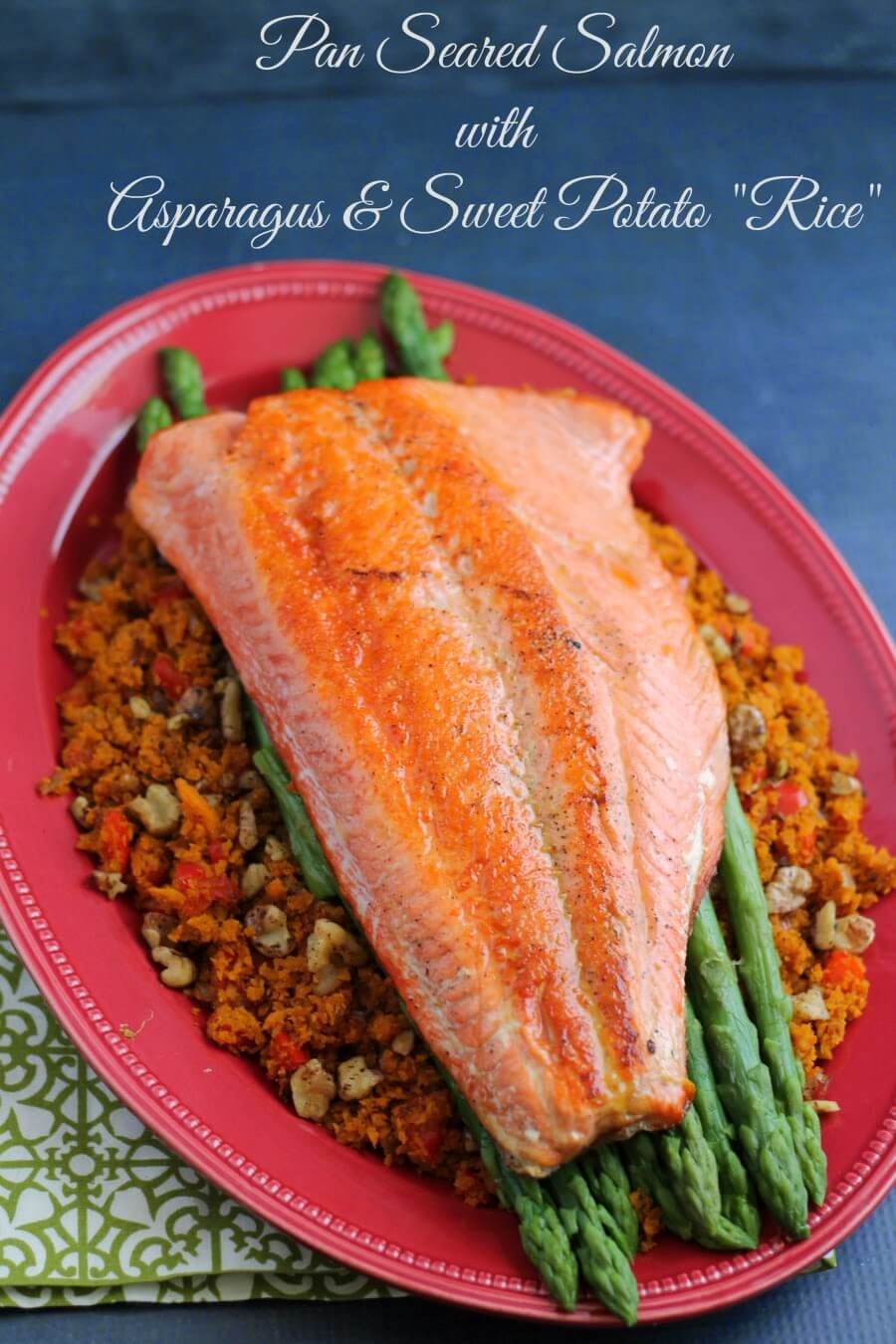 This Pan Seared Salmon with Asparagus & Sweet Potato "Rice" is a heart-healthy powerhouse dish! Get the recipe HERE.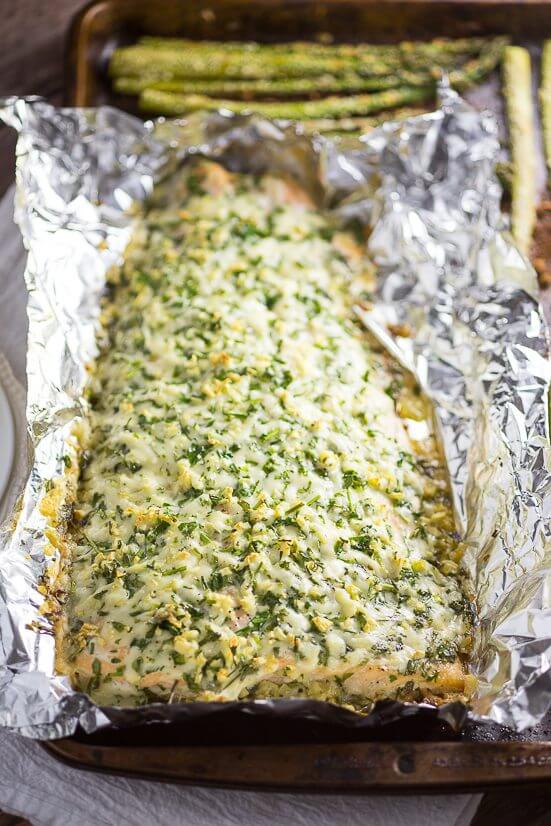 Quick and easy, but also cheesy and zesty. Parmesan Garlic Herb Salmon recipe uses two simple ingredients to make a delicious flavorful meal in just 30 minutes! Get the recipe HERE.

The marinade gives this Brown Sugar Salmon a lovely sweetness that you just can't get enough of! Get the recipe HERE.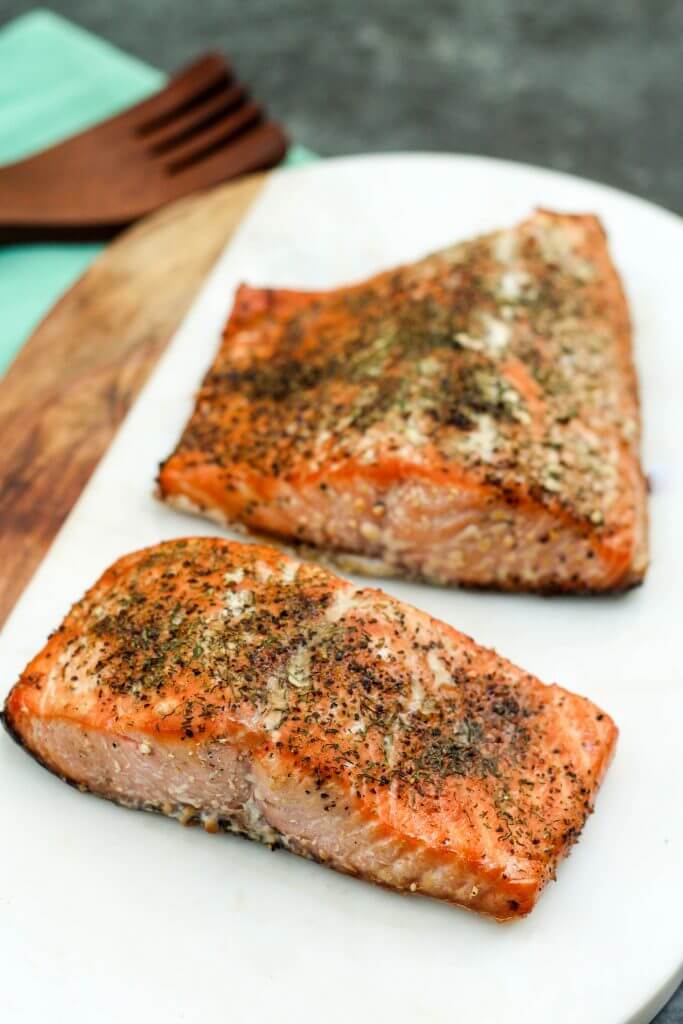 You won't believe how easy this Brown Sugar Smoked Salmon is! It's ready in less than two hours with just five simple ingredients and your smoker! Get the recipe HERE.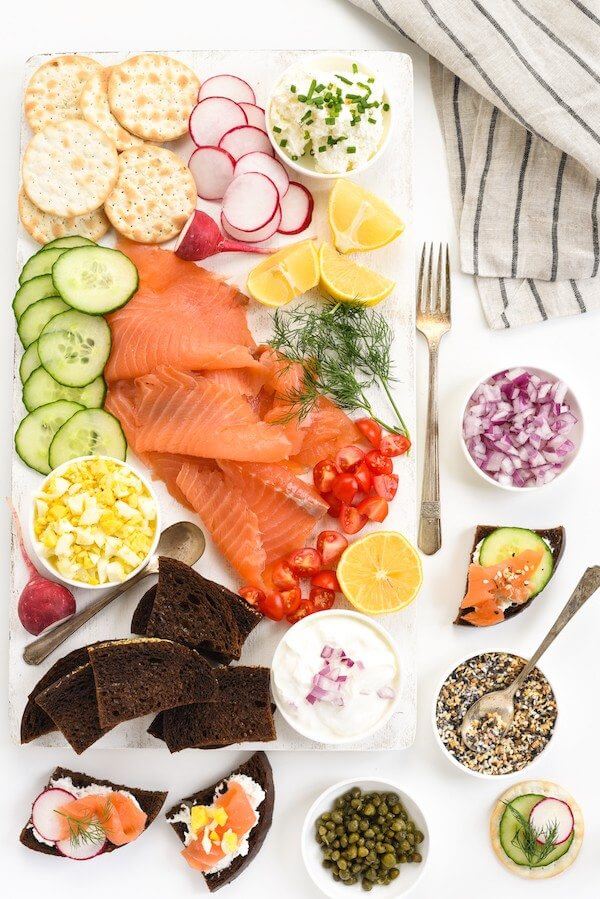 Would you believe that you can put this huge spread for a Smoked Salmon Crostini Bar together in less than 15 minutes? Well, you should believe it, because it's the truth! See how HERE.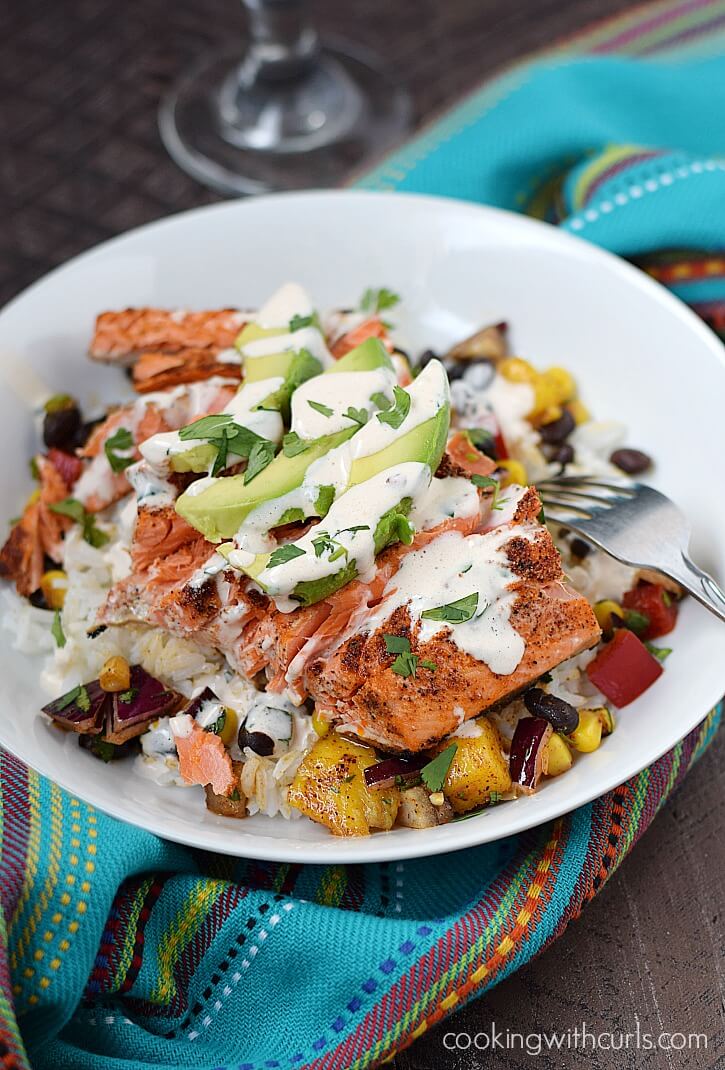 Fresh, flavorful, and oh, so easy! Take your tastebuds south-of-the-border with this Southwest Salmon Bowl. Get the recipe HERE.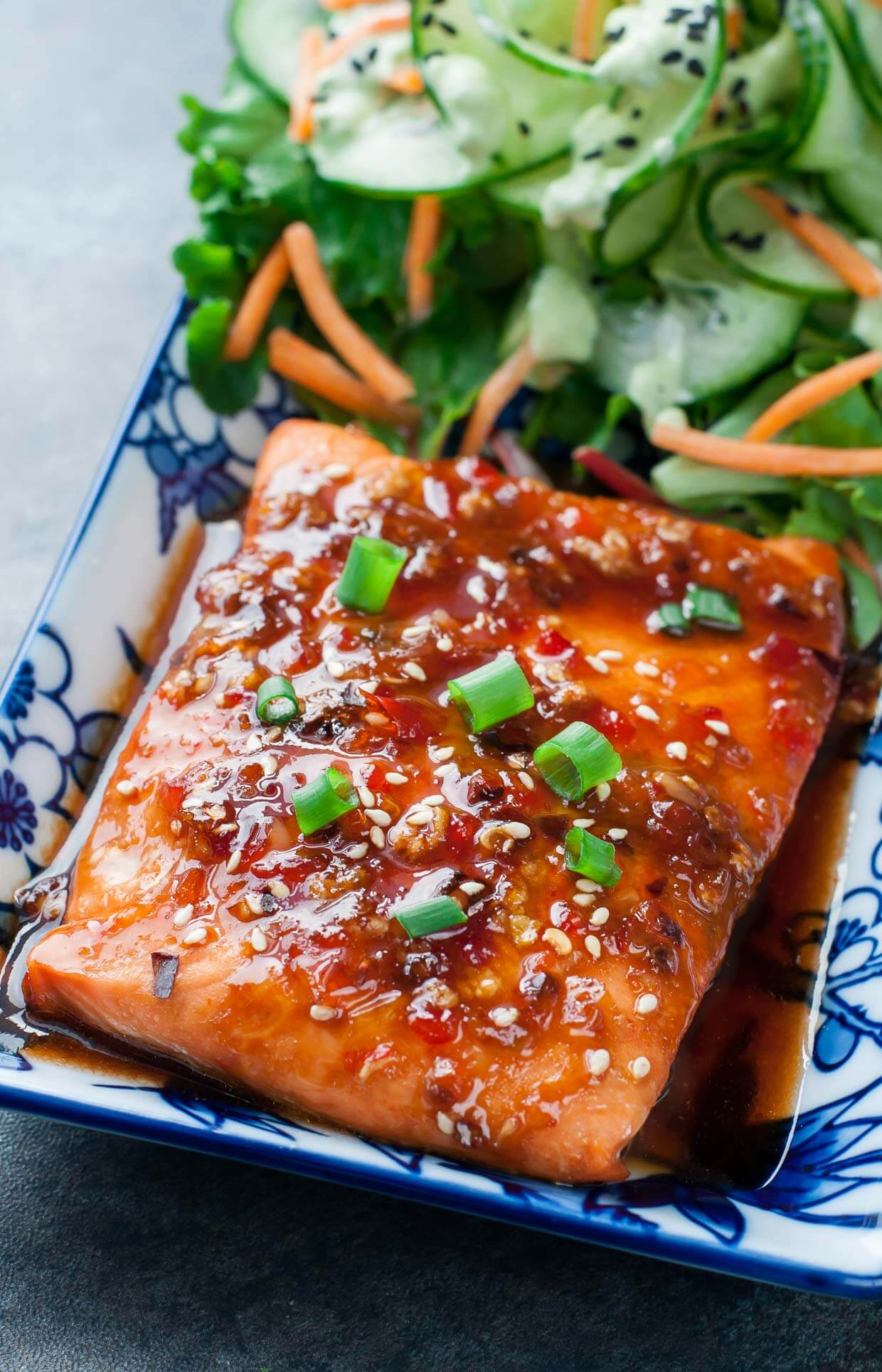 Looking for a new way to jazz up salmon and make it taste GREAT!? This tasty glazed Sweet Chili Sriracha Salmon is quick, easy, and makes an impressive weeknight dinner that's full of flavor! Get the recipe HERE.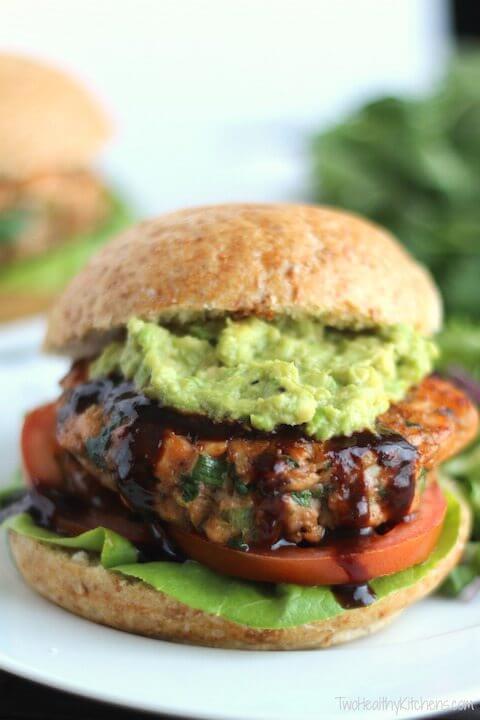 These super-fast Asian Salmon Burgers are a huge hit! They're the perfect make-ahead dinner for busy nights, and because these burgers don't have breadcrumbs as a filler, they're a terrific gluten-free option, too! Get the recipe HERE.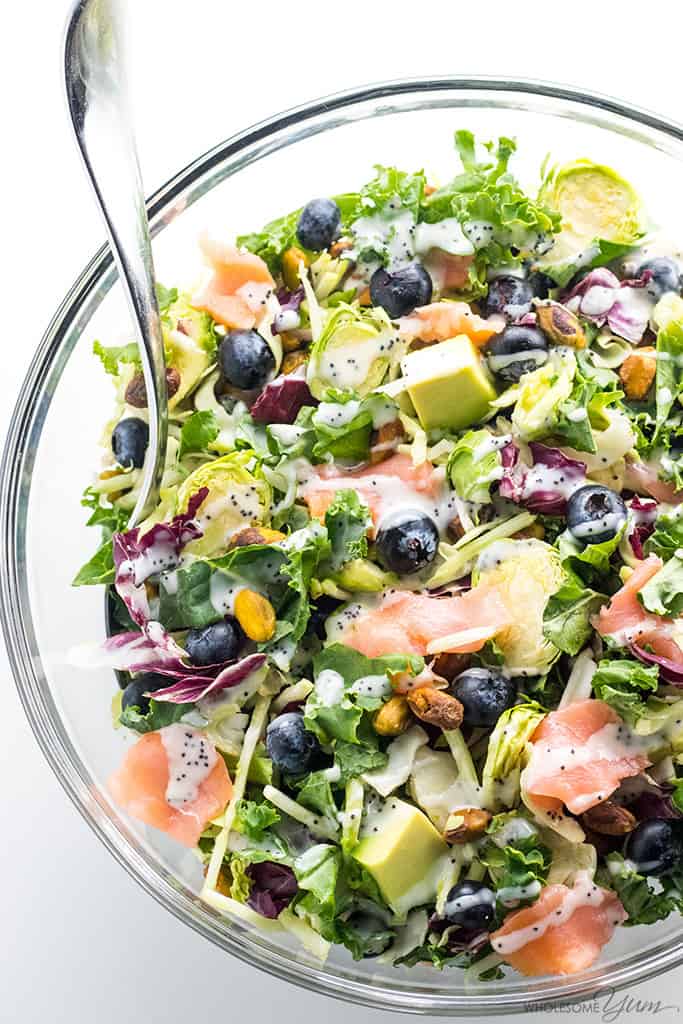 Easy Sweet Kale Superfood Salad with Lemon Vinaigrette, Smoked Salmon and Avocado is like a better Costco kale salad. 5 ingredients, plus 5 in the dressing! Get the recipe HERE.