If there were a poster child for comfort food, I'm pretty sure Tuna Noodle Casserole would be in the running to be included in that list. Whose mama and grandma didn't make this stuff? It's great because it uses mostly pantry staples. It's economical, easy to make, and tastes great! I grew up eating the stuff with the cream of mushroom soup in it. You can definitely omit the canned soup and make your own. You can find a recipe for your own cream of whatever soup
HERE
.
I like to serve it with a side salad, fruit and usually some type of bread.
Yield: 8 servings
1 tbsp. butter
1 small onion, chopped
2 cans (10¾ oz. each) cream of mushroom soup, undiluted
1 cup milk
1½ cup frozen peas, thawed and drained
4 cans (5 oz. each) tuna, drained
4 cups (about ½ of a 12 oz. pkg) medium egg noodles, cooked and drained
1-1½ cup Cheddar cheese, shredded
Preheat oven to 400°F. Spray a 3 qt. casserole with cooking spray and set aside.
In a small skillet, melt the butter over medium-high heat. Add the onion and cook until onion is soft.
Meanwhile, in a large bowl, combine the soup, milk, peas, tuna and noodles. When the onions are soft, add them to the mixture. Mix well.
Transfer the mixture to the prepared pan. Sprinkle the cheese over the top.
Bake for 20-25 minutes or until the mixture is heated through and the cheese is melted.
I hope you enjoy!
Shared at these fun parties!
**Don't forget to link up YOUR Soup Recipes HERE**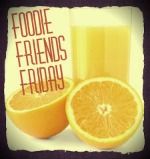 Copyright © Love Bakes Good Cakes 2012 All Rights Reserved