Sometimes, meals like this make me feel like I'm cheating. There's really nothing to it. I decided I wanted to try a meatless version of nachos for one of our Meatless Monday dinners - and this is what we came up with! It makes a nice, light meal!
Yield: 6-8 servings
Tortilla Chips, pre-packaged or homemade, warmed if desired
16 oz. Velveeta cheese product
1 can (10 oz.) Ro-Tel tomatoes, undrained
2 cans (15 oz. each) black beans, drained and rinsed
Sour cream, green onions and salsa, for garnishing
Place tortillas on plate.
Combine the Velveeta and Ro-Tel in a saucepan over low heat. Continue to cook and stir until the cheese has melted and the mixture is smooth. (To microwave: Place the cheese and Ro-Tel in a covered casserole. Microwave on full power for 3 minutes. Stir the mixture and continue to microwave for an additional 2-3 minutes or until the cheese is melted.)
Top the tortilla chips with cheese sauce.
Next, put the beans in a microwave-safe container. Cover and microwave for approximately 1½-2 minutes or until heated through. Add the beans to the top of the cheese sauce.
Garnish with sour cream, green onions and salsa, if desired.
** In the event you have any leftover cheese mixture and tortillas, they are just as great as a chip and dip! ;)
I hope you enjoy!
Shared at these fun parties!
Featured at This Gal Cooks
Don't forget to link up YOUR Soup Recipes HERE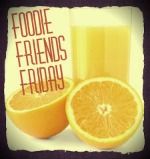 Copyright © Love Bakes Good Cakes 2012 All Rights Reserved