Generally, I am not a fan of breakfast ... or breakfast for dinner. It's just not my thing (Unless it's biscuits and gravy - then I'll take a plate). However, my family acts like breakfast food is the best thing since sliced bread. If they know we're having breakfast food for dinner - they act like they won the dinner lottery! On weekends, when I actually "make" breakfast ... They're right there like a pack of ravenous wolves waiting to be fed.
There aren't many breakfast foods I like ... and I'd rather eat toast or an English Muffin on most days. On a very rare occasion - I don't mind the idea of breakfast and will entertain eating breakfast for dinner.
One of the best things about this recipe is, I don't have to spend an hour making 7 omelets for our family. I can make ALL of them at the same time - and everyone can personalize their "bag". Serve it up with some hash browns and fresh fruit ... and it's a pretty painless breakfast - that I'll even eat!
You can personalize these to your family's tastes. Here are some mix-in ideas: (Make sure all meats are pre-cooked - you can also pre-cook some of the veggies if you prefer)
Denver omelet: Ham, onion, green pepper, cheese
Farmer omelet: Bacon, ham, mushrooms, green pepper, onion, cheese
My husband's favorite - Chicken Fajita omelet: Chopped chicken, salsa, onion, green pepper, cheese - top with more salsa and sour cream
Garden omelet: Green pepper, onion, mushroom, tomatoes, cheese
Meat Lover's omelet: Bacon, pork sausage, ham, green pepper, onion, cheese
Philly Cheese Steak omelet: Thinly sliced beef, onion, green pepper, cheese whiz or Provolone
Mushroom and Sausage omelet: Pork sausage, mushrooms, cheese
Pizza omelet: Italian sausage, pepperoni, pizza sauce, cheese
Chocolate Peanut Butter Banana - I'm just kidding .... I put that to see if you were paying attention and to make you say "ewwww" ..... LOL - However, if you try it, my kids want to know if it was good?! Never mind ... I would not endorse anyone trying it - completely gross!
My personal favorite - Spinach, Tomato, Alfredo omelet: Spinach, tomatoes, Alfredo sauce, cheese
This is more about the method, rather than an absolute recipe. Feel free to mix in things you know your family will enjoy!
Ziplock Omelets
Yield: as many as you want
Zip-top sandwich bags - 1 bag for each omelet
2 large eggs for each omelet
Additional topping of choice, optional
Bring a large pan of water to a boil. Meanwhile, if necessary, write names on the bags to identify the omelets. Crack eggs into the bag. Add desired mix-ins. Seal bag and squeeze the mixture to mix the ingredients well. Open the bag slightly and reseal
bag removing as much air as you can.
Using your fingers, squeeze the mixture back to the bottom of the bag. When the water boils, place bags in the water for exactly 13 minutes. (In my soup pot, I can easily boil omelets for my family of 7.) Carefully remove the bags from the water (they will be hot) and open the top of the bag - jiggle the omelet onto a serving plate. It will roll right out! Serve with additional toppings of choice, if desired.
I hope you enjoy!
Shared at these fun parties!
Featured at My Turn (For Us) and Mandy's Recipe Box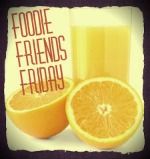 Copyright © Love Bakes Good Cakes 2012 All Rights Reserved