Do you ever get mad-crazy cravings .... the kind that just will not go away until it is satisfied? Of course you do.
One of my recent cravings has been for "Bourbon Chicken". FYI -
I am a woman on a mission. I know y'all know that Bourbon Chicken they sell in most mall food courts?! I am trying to find a copy-cat version of it ...... without much success. In all fairness, the recipes I have tried, have been good .... but they're not "Bourbon Chicken". I've probably tried 6 or 7 different recipes so far ...
I'm still searching
and I am not giving up! I'm not exactly sure what the secret is, but it seems nearly impossible to copy. Where is Todd Wilbur when I need him?!
(Hello, Todd? If you ever want a real challenge - help a girl out .... Get me a Bourbon Chicken recipe - the real stuff. I would forever be indebted to you!)
This recipe is one of those recipes that called itself Bourbon Chicken .... But it's not. At least not in my opinion. Again, a really good recipe (which is why I am sharing it with you).
Spicy-Sweet Chinese Chicken
Slightly adapted from this recipe
2 lb. boneless, skinless chicken breasts, cut into bite-sized pieces
½-1 tsp. crushed red pepper flakes
⅓ cup packed light brown sugar
⅓ cup low-sodium soy sauce
In a large skillet, heat the vegetable oil over medium-high heat.
Add the chicken pieces and cook until lightly browned. Remove the chicken from the pan to a paper-towel lined plate to drain.
Add the garlic, ginger, crushed red pepper flakes, apple juice, brown sugar, ketchup, vinegar,
½ cup
water and soy sauce to the skillet and cook over medium-high heat until well mixed and the sugar dissolves, stirring occasionally.
Add the chicken back into the skillet and bring to a boil. Reduce heat to medium-low and continue to simmer for 10 minutes or until the chicken is cooked through.
In a small cup or bowl, combine the cornstarch with the 1 tbsp. water and add the slurry to the skillet. Turn the heat to high and continue to cook and stir until the sauce thickens slightly.
Serve with Fried Rice (omit the chicken in the fried rice recipe) and an egg roll for an easy and tasty meal!
I hope you enjoy!
Shared at these fun parties!
Featured at High Heels and Grills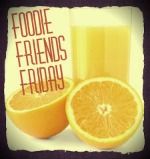 Copyright © Love Bakes Good Cakes 2012 All Rights Reserved