Is there anything more fun to make and eat than a S'mores? Seriously, you get to stick a marshmallow in fire and char it .... then sandwich it with graham crackers and chocolate. Inevitably, I always make a mess eating them. I think that's part of the fun, too!
I'm not suggesting that these bars are any less messy - I guess that will depend on the person eating it. :) They are fun to make and great for kids - and you don't have to worry about anyone getting too close to the fire!
Indoor S'mores Bars
Printable recipe
Yield: 20-24 bars
1 box (12 oz.) Golden Grahams cereal
2 bags (10 oz. each) mini marshmallows
6 tbsp. butter
1½ cups milk chocolate chips
Spray a 13x9-in. pan with cooking spray and set aside.
In a large pan, melt the butter over medium-high heat. Add the marshmallows and continue to cook and stir until the marshmallows melt and the mixture looks well combined and creamy. Remove the pan from the heat and add the cereal. Carefully mix until all the cereal looks evenly coated. Add the chocolate chips and give it a quick stir to just evenly distribute.
Pour the mixture into the prepared pan. Using lightly greased hands, press the mixture into the pan. Allow to cool completely. Slice into bars.
*Note: If you like really thick bars, you could make this in an 8x8 or 9x9 square pan - and get around 12-16 bars. We prefer thinner bars, however. :)
I hope you enjoy!
Shared at these fun parties!
Featured at Family Home and Life, The Mommy Blog Hoppers and Ms. enPlace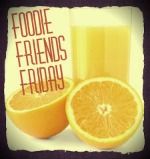 Copyright © Love Bakes Good Cakes 2012 All Rights Reserved