If you're looking to feed a crowd, this Elephant Stew recipe is for you!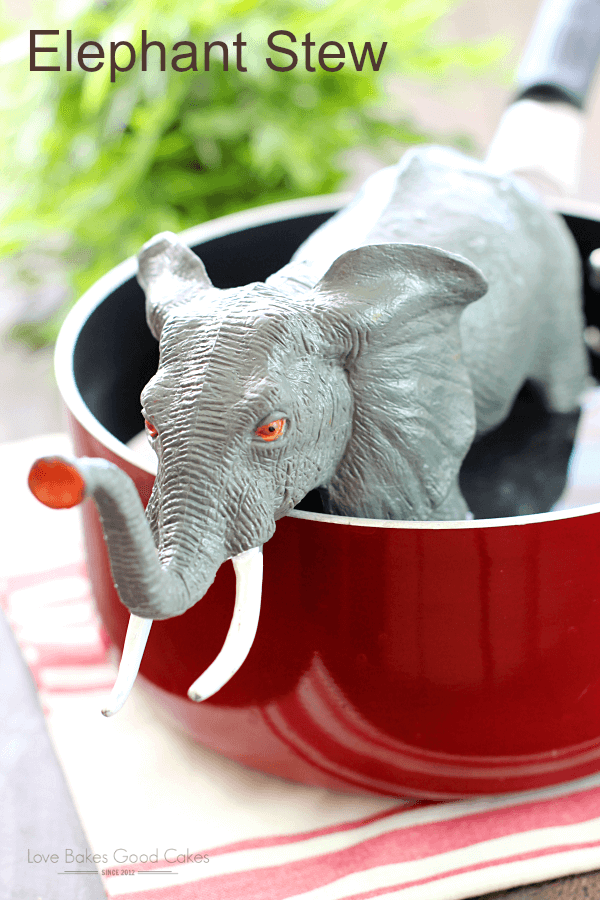 Elephant Stew
If you are looking to feed a crowd, then I have the perfect recipe for you! This Elephant Stew couldn't be easier! The best part is, it easily feeds 3,000 people! And, if for some weird reason you should need to feed more than 3,000 people, I mention in the recipe how to make it stretch farther! Aren't you glad I've got your back like that?! I think everyone has a grandma that has an old church cookbook with this recipe in it!
The hardest part of making this Elephant Stew will be obtaining the elephant. I just happened to find an elephant in my kids' toy box! How lucky was that?! Since this recipe takes so long to prepare and cook, you really need to plan ahead – a good 2 months in advance should do it! Of course, you'll need a stock pot – or ten – to cook this recipe. This stockpot should do the trick! I would also suggest pulling out the garden hose to fill the stockpot with water because you're not getting that sucker under the kitchen faucet!
Other Posts You May Enjoy: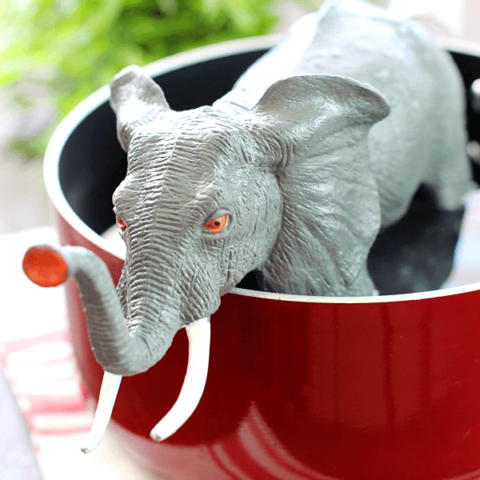 Elephant Stew
If you're looking to feed a crowd, this Elephant Stew recipe is for you!
Ingredients
1 elephant
100 gallons water
Salt and pepper, to taste
2 rabbits
Instructions
Cut elephant into bite-sized pieces - this should take about 3 weeks.
Place the elephant pieces in a pot and cover with water. Season with salt and pepper. Bring to a boil, reduce heat and simmer until the elephant meat is cooked through and tender - this will take about 4 months.
This recipe serves around 3,000 people. If you are expecting more, you can add the two rabbits. However, this should be done with caution - many people do not like to find hare in their stew!
Nutrition Information:
Amount Per Serving:
Calories:

2
Total Fat:

0g
Saturated Fat:

0g
Cholesterol:

1mg
Sodium:

297mg
Fiber:

0g
Sugar:

0g
Protein:

0g