Have y'all ever had a Maid-Rite?! Lawd have mercy are they gooo-oood!
So what is a Maid-Rite? It's a loose meat ground beef sandwich! Think of it as a sloppy joe with out all the sauce! Don't be fooled though, there's plenty of flavor going on in there! If you're ever in the Midwest and you have never had a Maid-Rite, add it to your list of things to experience! 🙂
Now, I'm not one to judge, but I have heard that you're never supposed to put ketchup on a Maid-Rite ….. never ever! And I won't tell if you do! 😉 From what I understand, it wasn't until a few years ago that the restaurant would even allow it! Apparently, some purists take that matter very seriously! Also, they don't have visible onions in theirs (if there's any at all – I'm not really sure) …. but I like them, so I add them. Feel free to leave them out if you prefer!
If you need an easy weeknight meal, with a little bit of nostalgia and history, be sure to give these a try! If you'd like to find out a little bit more on these tasty sandwiches, be sure to read about Maid-Rite's history and tradition or check out this Wikipedia article all about Maid-Rite!

Copycat Maid-Rites
Yield: 4-6 servings
1 lb. lean ground beef
1 small onion, finely chopped (optional)
½ tsp. salt
1 tbsp. mustard
1 tbsp. vinegar
1 tsp. sugar
water
Salt and pepper, to taste
Steamed hamburger buns
Topping ideas: Ketchup, mustard, pickles, onions
In a skillet, brown and crumble the ground beef with the onion and salt over medium-high heat until the meat is no longer pink. Be sure to make the crumbles small as it cooks. Drain any fat, if necessary. Add the mustard, vinegar and sugar. Add enough water to just cover the meat. Bring the mixture to a boil. Reduce heat to medium-low heat and continue to cook uncovered, stirring occasionally, until most of the water has evaporated. Season with additional salt and pepper to taste. Serve on steamed buns with desired toppings.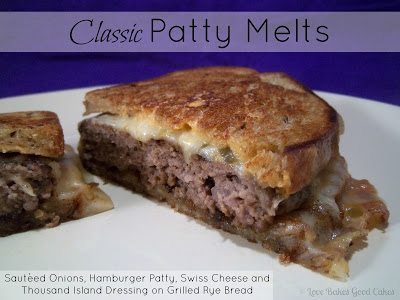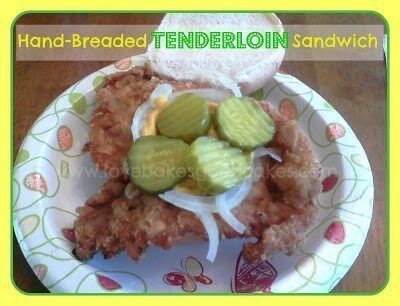 I hope you enjoy! Shared at these
fun parties!
Don't forget to share and comment ♥
Copyright © Love Bakes Good Cakes 2012-2013 All Rights Reserved