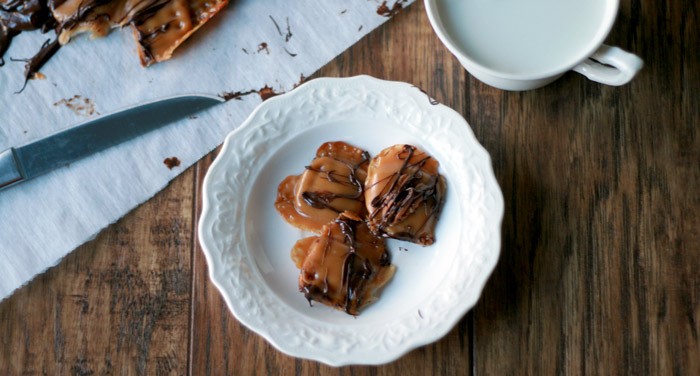 This post may contain affiliate links. As an amazon associate, I earn from qualifying purchases. See my full Disclosure Policy for details.
Chocolate Turtle Candies
Hi folks. Jessica here, from All She Cooks. I'm so happy to be over here on Love Bakes Good Cakes contributing another recipe for you. I'm always so inspired by all the yummy creations Jamie comes up with, so to get to share a few of my own with her readers is so much fun.
Turtles for dessert?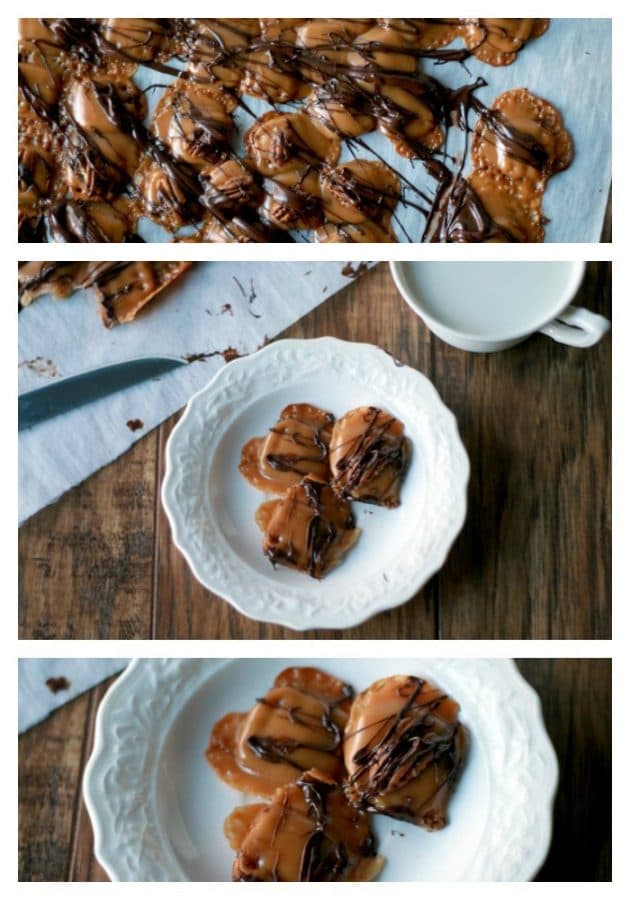 Whether you say 'carmel' or 'car-a-mel', there is something about the combination of chocolate and that sweet buttery golden brown soft chewy candy. Yes… quite a few adjectives there, and let me tell you, it was hard to stop at just a few. Add in a pretzel and melt it all up, and we've got a sweet bite of perfection. If you're looking for a quick and easy snack recipe, or maybe a treat to share at the holidays, this one has you set.
This is one of those recipes you can play with a bit. I used soft caramels in half to make my turtle candies. It you'd like the caramel more contained, cut them in thirds or quarters.
Nut lover? Add a pecan on top and press it down into the caramel. Swirl some melted chocolate over the candies and you've got a gorgeous snack perfect for displaying and serving at a party. Or for eating. Which is exactly what I did.

Like I said, this is a super easy recipe to make, and doesn't take much time or effort. Even so, they look stunning with that golden brown color, you'll have to be careful to eat the whole bunch.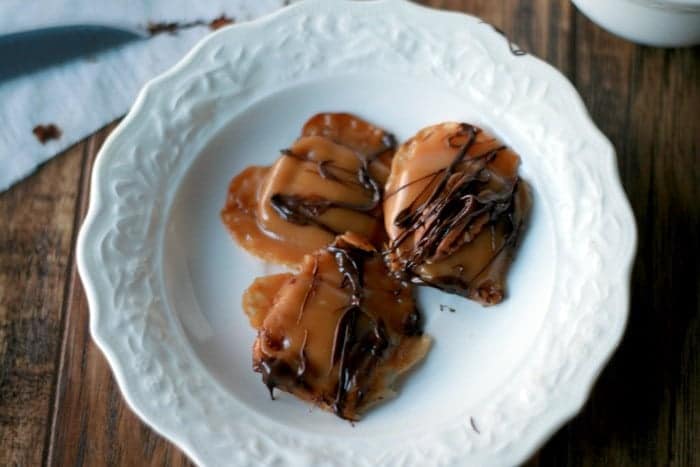 Sometimes all I can say is YUMMY! YUM.MEE.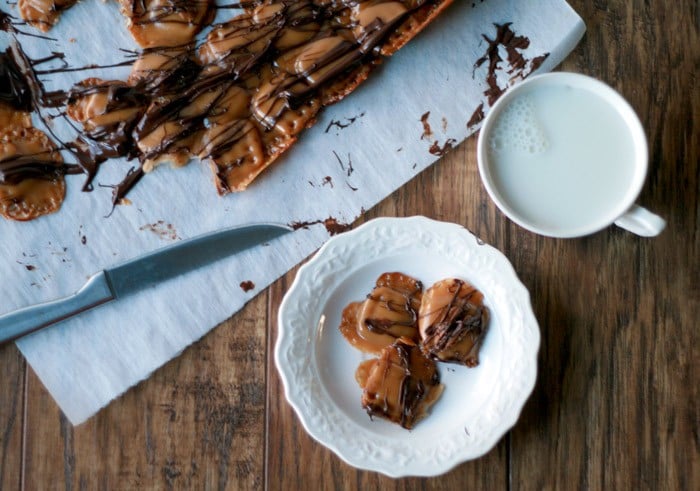 Enjoy! I'll be back next month with another fun recipe.
You might also enjoy these recipes: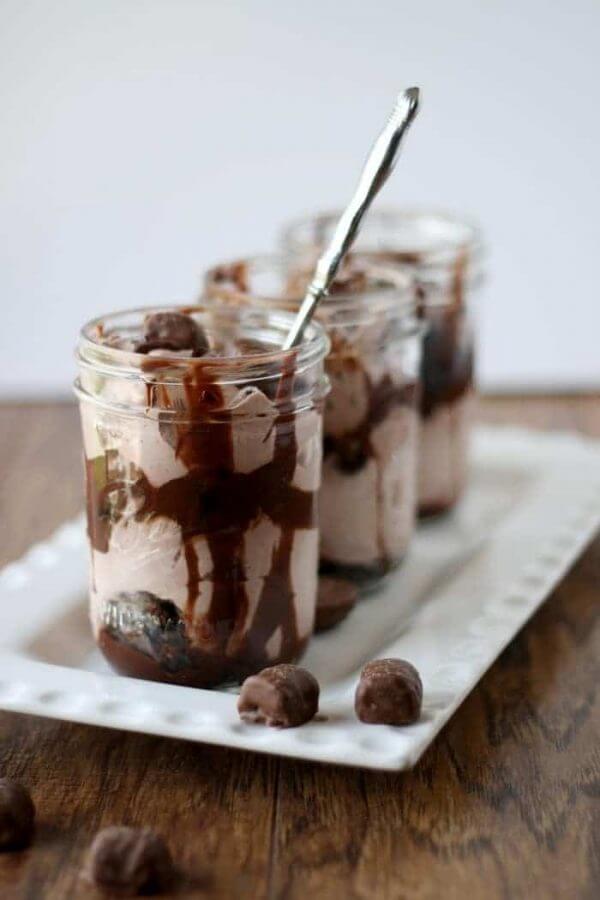 Chocolate-Covered Peanut Butter Pretzels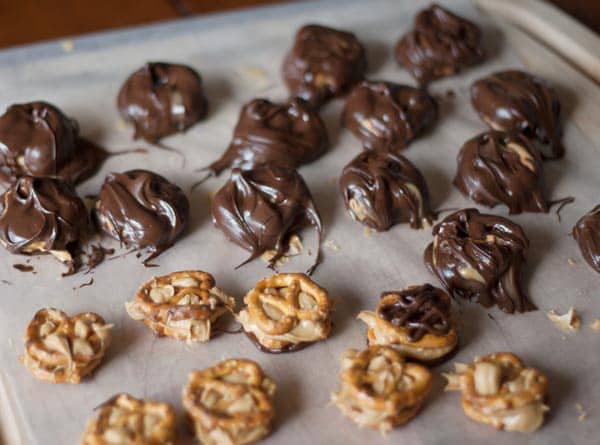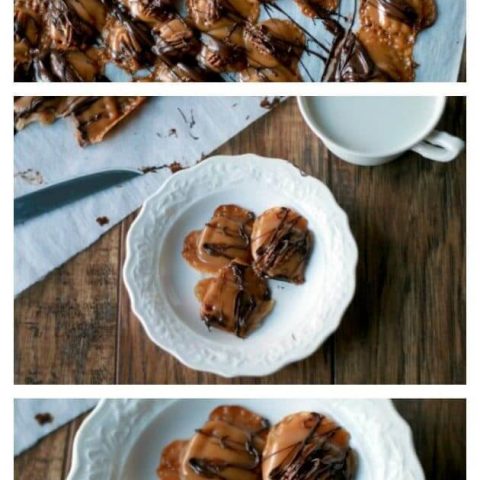 Chocolate Turtles Recipe
If you're looking for a quick and easy snack recipe, or maybe a treat to share at the holidays, this one has you set.
Ingredients
1 bag soft caramels
Pretzels
Chocolate chips
Pecans, optional
Instructions
Preheat oven to 350.

Arrange pretzels on a parchment paper lined baking sheet. Top each pretzel with 1/4 to 1/2 piece of caramel. Put into preheated oven for 3-5 minutes, keep an eye on the candy to see when it has melted to your desired level.

Add a pecan half to the top if desired.

Take out of oven and drizzle with melted chocolate chips. (Melt chocolate chips 1/2 cup at a time, since you just need a little for drizzling.)

Allow to harden and enjoy!
Nutrition Information:
Amount Per Serving:
Calories:

0
Total Fat:

0g
Saturated Fat:

0g
Cholesterol:

0mg
Sodium:

0mg
Fiber:

0g
Sugar:

0g
Protein:

0g
Originally published on August 22, 2014. Updated on May 1, 2021.