Cause & Effects….remember this from school?
The Cause: Mother Nature
The Effects: Chocolate Dipped Honey Graham Biscotti
Oh, hi guys! It's Kim from
Soliloquy Of Food & Such
, AGAIN! I will be mildly lamenting about the weather, Mother Nature, and the ridiculous amounts of snow we have gotten this year in the northeast. I actually enjoy the snow….it makes me want to hang out in PJ's, bake, sip coffee from oversized mugs, and bake. Did I mention that when it snows I bake?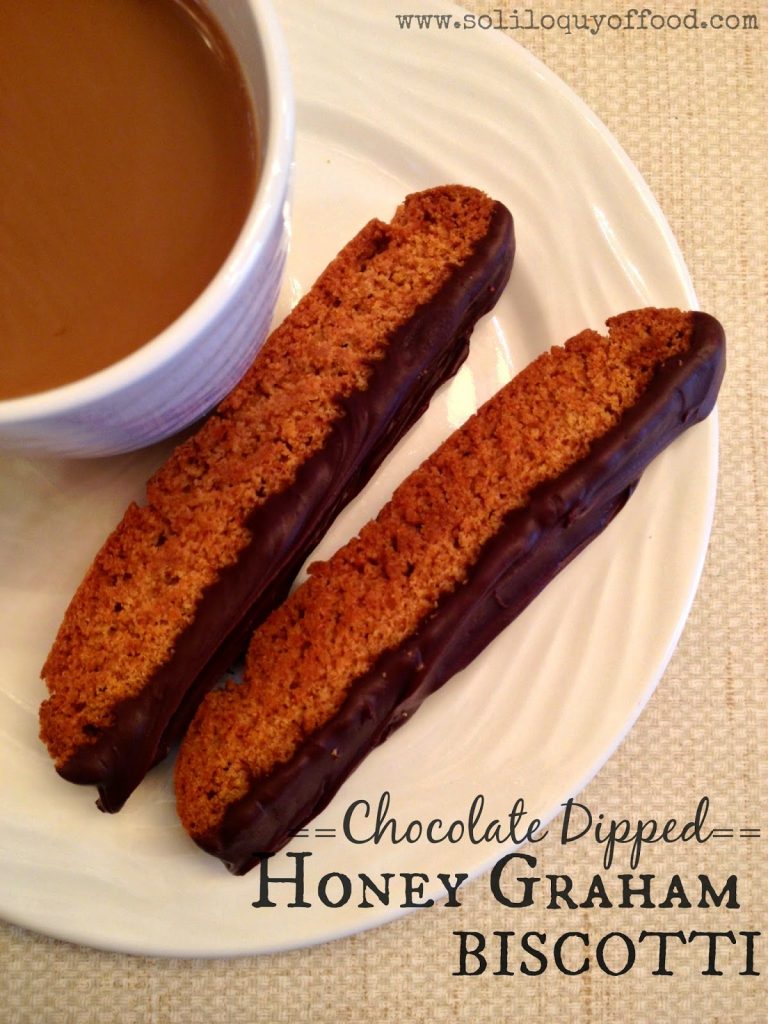 Biscotti are the prefect cookies to dunk – that's why they are baked, sliced, then baked again toasting them to dunkable perfection. Dip them in chocolate and you have melty-chocolate cookie-dunking nirvana! So for those who are complaining about the snow, just hand them one of these and tell them to settle down and get dunking!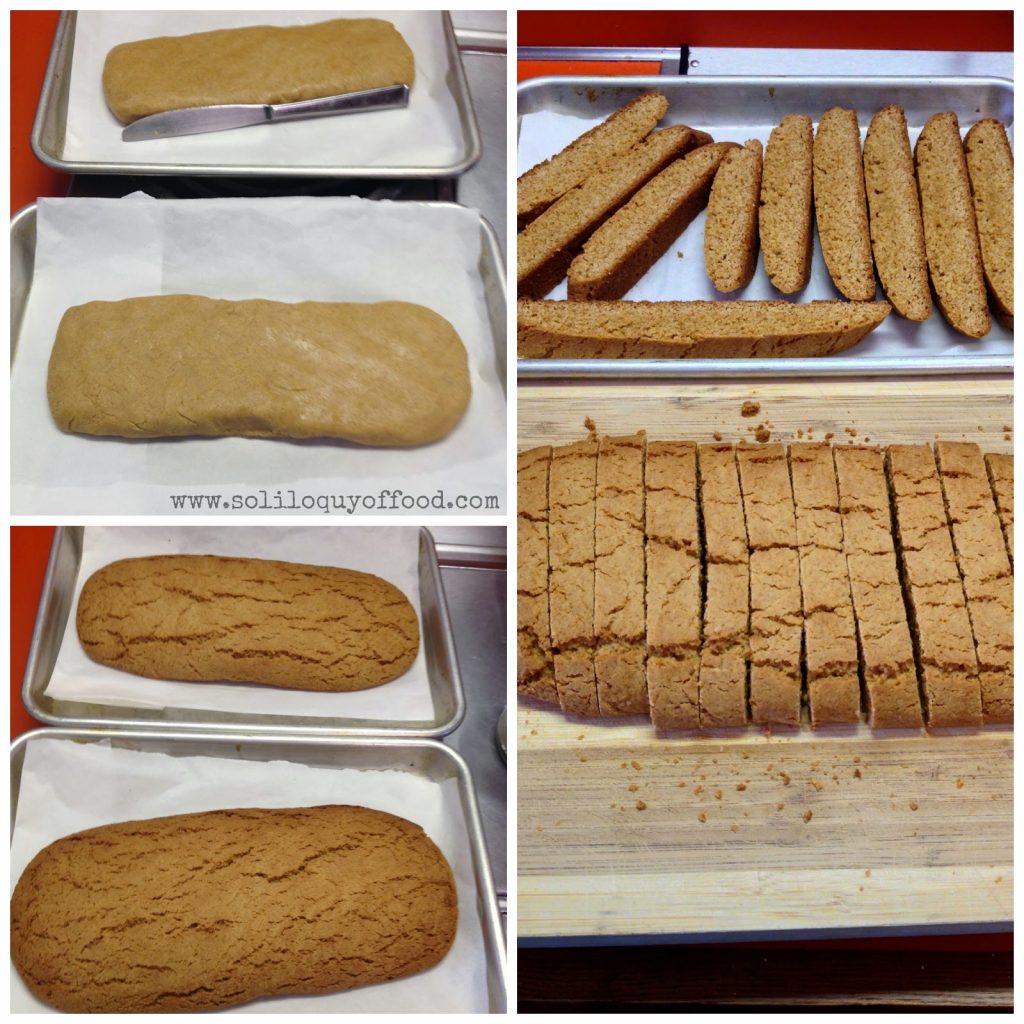 These biscotti are easy to make. The dough is somewhat sticky, turn onto a lightly floured surface, divide in half and shape into two 10″x4″ rectangles. These will spread when baked so allow a few inches in all directions on your baking sheets. Bake once, cool slightly, slice and toast on both sides, and you are done…..unless you want the chocolate dipped part….you know you SO want the chocolate dipped part!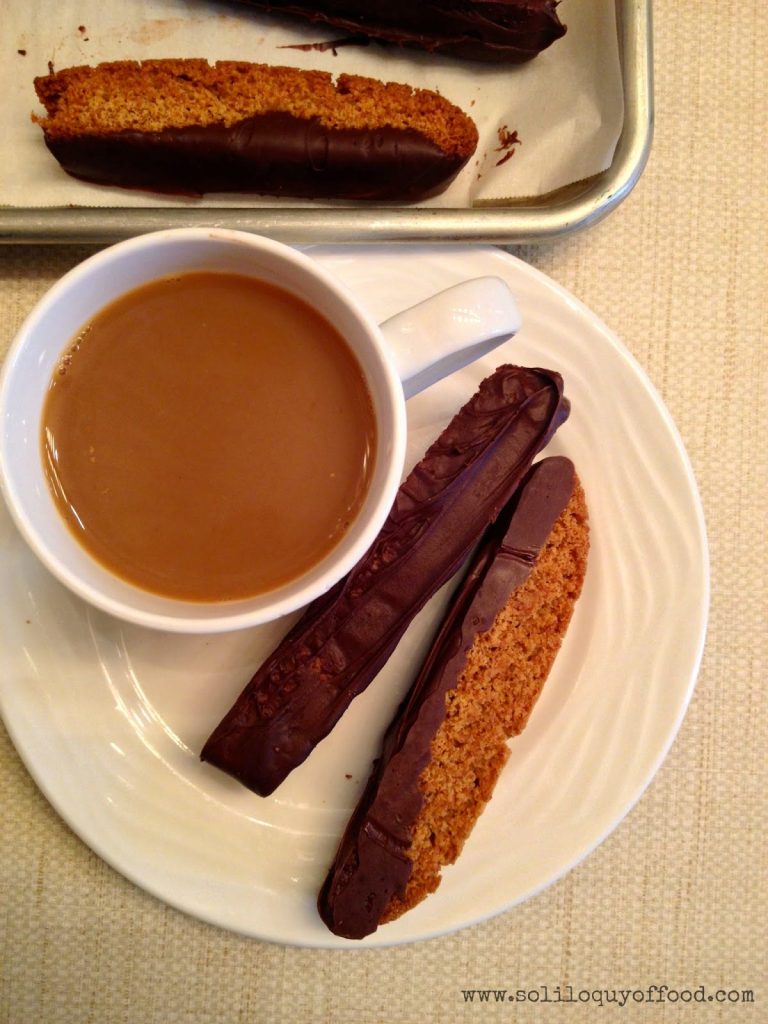 Dipping the biscotti will add a bit more of time to completing the melty-chocolate cookie-dunking nirvana that I mentioned earlier, but it's well worth the wait.
makes about 30 cookies
1/2 cup butter, melted then cooled
1/2 cup brown sugar
1/2 cup honey
2 eggs
1 3/4 cups flour
1 1/2 cups graham cracker crumbs
1 TBS baking powder
1 cup semi-sweet chocolate chips
Preheat oven to 375º, line grease two baking sheets or line with parchment paper.
In a large bowl combine butter, sugar, honey, and eggs – mix until well combined.
In a small bowl whisk flour and baking powder together, add flour and graham cracker crumbs to wet mixture, stir and fold until combined. The dough will be heavy and somewhat sticky. Turn onto a lightly floured work surface, divide in half. Shape each half into a 10″ x 4″ rectangle that is about 1/2″ thick, transfer to baking sheets. These will spread when baked so allow a few inches in all directions on your baking sheets.
Bake for 20-24 minutes until golden brown. Remove from baking sheet onto a wire rack to cool for about 20 minutes.
With a serrated knife slice crosswise into 1/2″ sections. Arrange cut pieces on their sides on the baking sheets, toast 5-6 minutes flip them over and toast another 5-6 minutes. Cool on a wired rack.
When the cookies have cooled, melt chocolate in a wide shallow bowl (wide enough to fit the biscotti in for dipping) in the microwave 30-seconds at a time, stirring at each 30-second interval. Dip the bottom of the biscotti in the chocolate (smooth the chocolate with the back of a spoon for a more uniform application), lay them on their side on a parchment or wax lined trays. Let set for 90 minutes.
Related Posts: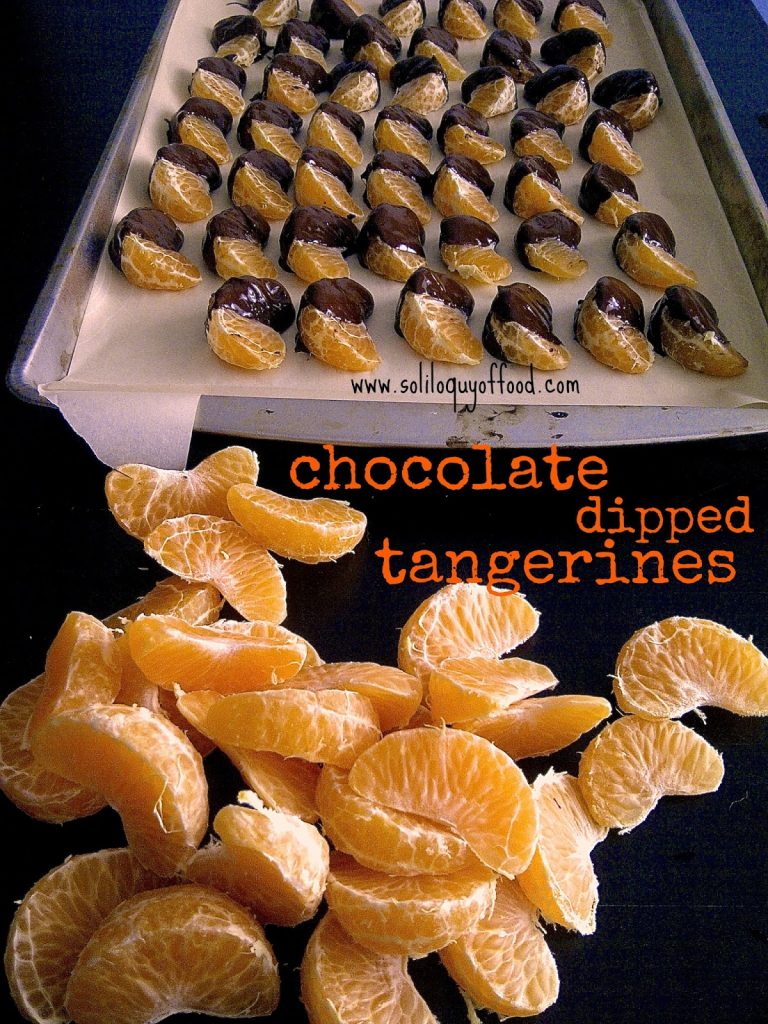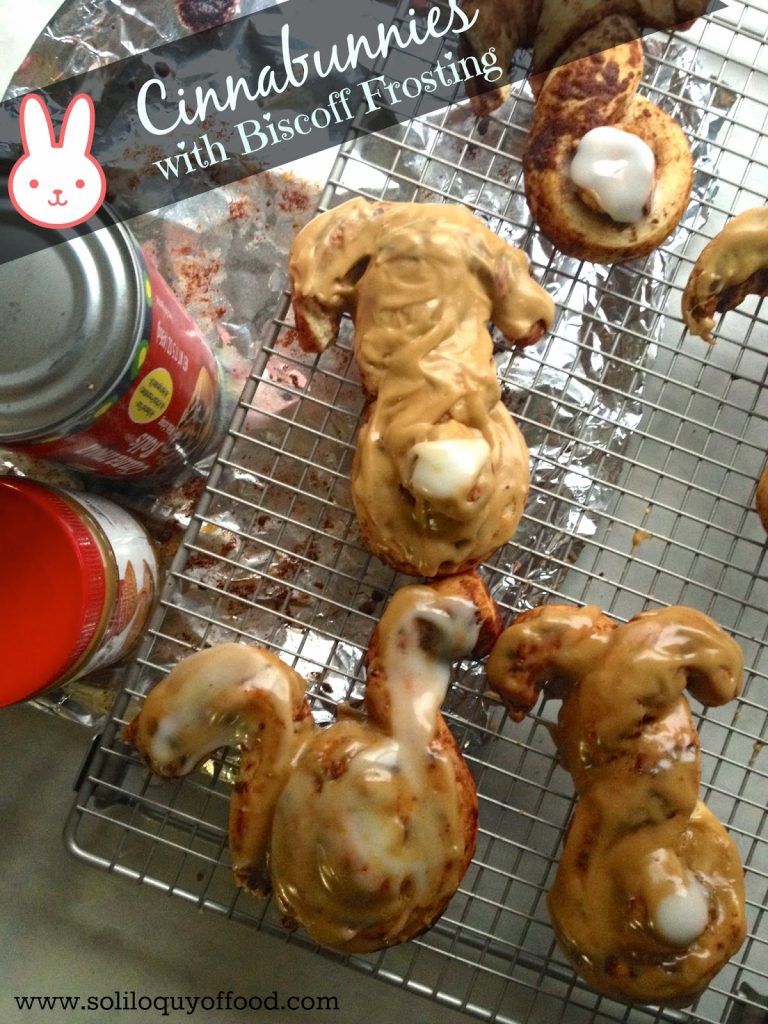 Reader Interactions