I recently shared this over at Mom's Test Kitchen. I'm reposting it here for anyone who missed it.
Today's recipe combines chocolate chip cookies and cheesecake - and satisfies two cravings at once! Using prepared cookie dough makes this a breeze to throw together, but feel free to substitute your favorite homemade dough in it's place!
Chocolate Chip Cheesecake Bars
1 tube (18 oz.) refrigerated chocolate chip cookie dough (or 2 cups of homemade cookie dough)
1 pkg. (8 oz.) cream cheese, softened
Preheat oven to 350°F. Cut the cookie dough in half. To make the crust, press half of the dough into the bottom of a greased 8-inch square baking pan. In a mixing bowl, beat cream cheese, sugar and egg until the mixture is smooth. Spread over the crust. Crumble the remaining cookie dough over the top. Bake for 35-40 minutes or until a toothpick inserted near the center tests clean. Cool completely on a wire rack. Refrigerate any leftovers.
It doesn't get much easier or better than that!
If you would like to see more great recipes from Love Bakes Good Cakes, follow me on
RSS,
Facebook
,
Twitter
,
Pinterest
or
Google+
.
I hope you enjoy! Shared at
these
fun parties!
Featured at What's Cooking, Love?, Chocolate, Chocolate and More and Ms. enPlace
Don't forget to share and comment ♥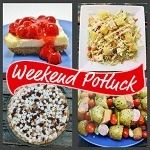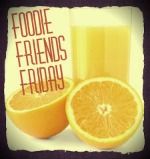 Copyright © Love Bakes Good Cakes 2012 All Rights Reserved