When time is short, the last thing you want to do is spend hours in the kitchen cooking dinner. Am I right?! When life gets super busy, I like to have meals that I can prepare in advance and pop it in the oven right before dinner. As tempting as hitting the drive-thru is, it gets expensive and home-cooked meals just taste better in my opinion (and are better for you!) Plus, with the holiday's approaching - quick meals are almost a necessity. This is also great for company because it's easy to double (and will feed a bunch of people) - I just use my roasting pan when I double this. If you want an easy, no-fuss clean-up, use aluminum pans that can be thrown away!
If you want to cook this ahead, do all the steps up to putting it in the pan. Cover and refrigerate (or freeze). Allow the frozen casserole to thaw in the refrigerator before cooking. Remove from the refrigerator 30 minutes prior to baking. When you're ready to eat, just bake according to recipe directions! Easy peasy!
Sometimes, I also like to add saute'd mushrooms, onions and green pepper - just for the extra nutrition of the veggies and the color. If you prefer a more saucy pasta, feel free to add more sauce.
I used half regular rigatoni noodles and half mezzi rigatoni noodles (shorter rigatoni noodles) - but use whatever you have on hand or whatever your family prefers.
We enjoyed this meal with a side salad and crusty French Bread.
Meaty Pasta Bake
1 lb. (16 oz.) pasta noodles
¾-1 lb. Italian sausage, casings removed
3-5 oz. pepperoni slices, quartered
1 jar (24-32 oz.) spaghetti sauce, or more to taste
2 cups (8 oz.) Mozzarella cheese, shredded
Preheat oven to 375°
F. Spray a 9x13-in. baking dish with cooking spray and set aside.
Cook noodles according to pasta directions and drain. Set aside.
Meanwhile, cook and crumble the Italian sausage in a skillet over medium-high heat. Drain and return to the pan. Add spaghetti sauce and pepperoni slices. When the pasta has been cooked and drained, add it to the pan with the spaghetti sauce. Mix well. Transfer to the prepared baking dish. Top mixture with Mozzarella cheese. Bake 20-30 minutes or until the dish is heated through and the cheese is melted.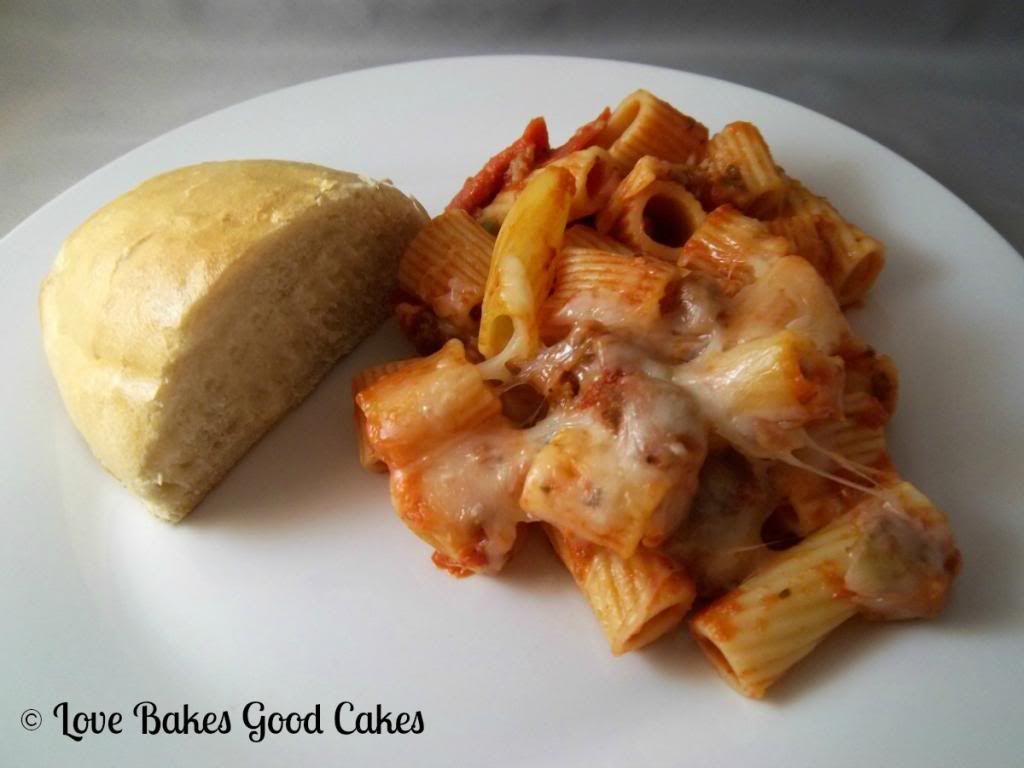 I hope you enjoy!
Shared at these fun parties!
Don't forget to like, share and comment ♥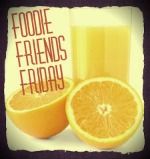 Copyright © Love Bakes Good Cakes 2012 All Rights Reserved